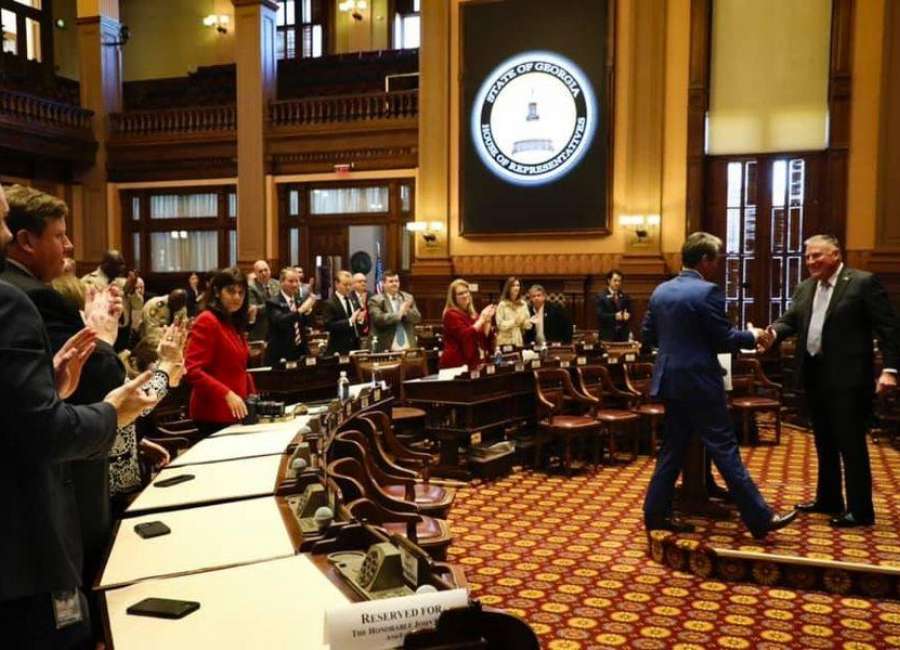 by Dave Williams | Capitol Beat News Service

ATLANTA – Former Doraville Police Chief John King was officially sworn in Friday as Georgia's insurance commissioner.
King actually has been on the job since June 2019, when Gov. Brian Kemp appointed him on an interim basis after then-Insurance Commissioner Jim Beck was indicted on federal fraud and money laundering charges.
Beck, a Republican elected to the office in 2018, was convicted last July and sentenced to more than seven years in prison in October. He began serving his sentence this week.
King, who also serves as a major general in the Georgia National Guard, is Georgia's first Hispanic statewide officeholder.
"General King has already made great strides in restoring public trust in the agency and putting Georgians first," Kemp said Friday after swearing in King during a ceremony in the Georgia House chambers. "He has dedicated his life to service, and we look forward to the positive impact he will continue to have on the agency."
King will seek the Republican nomination next year to continue as insurance commissioner. State Rep. Matthew Wilson, D-Brookhaven, is running for his party's nod to challenge King.