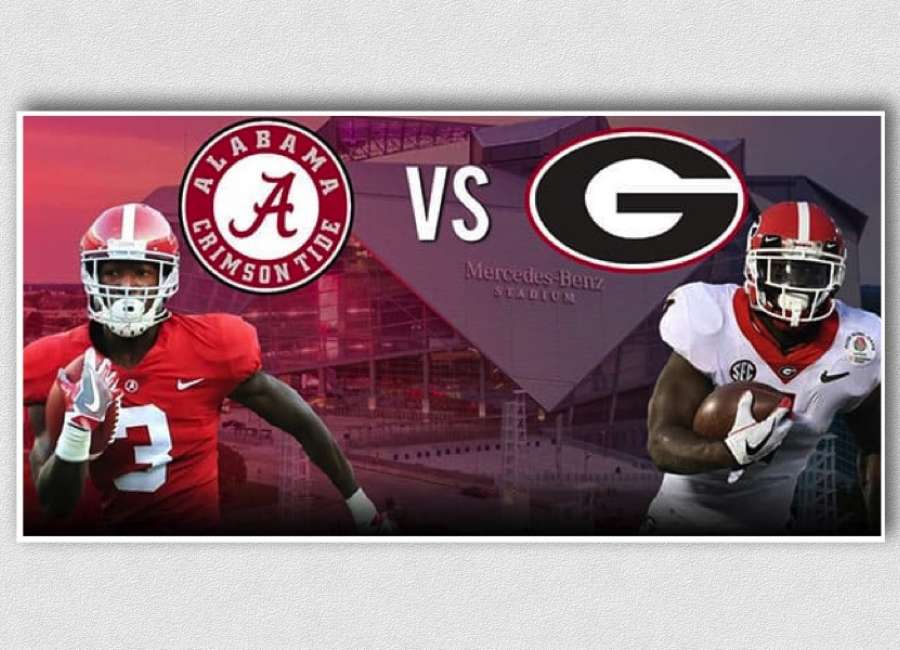 BY RICHARD PROCTOR

Before the start of the 2021 College Football season, it was in the cards that Georgia would more than likely face Alabama for the SEC Championship the first weekend in December.
And it was more than likely it would have implications on the College Playoff. Georgia had to get by what was thought to be a good Clemson team and would then roll through the rest of the schedule, hopefully without a slip-up.
Alabama had a bit harder set up facing some of its SEC West foes and did have that slip-up with the loss to Texas A&M, which has put Alabama at a precarious point.
This past Saturday, rivalry weekend, the Dawgs had no problem crushing Georgia Tech, 45-0, in front of a home crowd at Bobby Dodd Stadium. Yes, for those not in attendance the stadium was 80 percent red and black. Meantime over on the plains at Auburn, it took four overtimes for Alabama to beat its rival, the 6-6 Auburn Tigers.
The question now: Is Kirby Smart ready to do what rarely happens these days, beat his former boss, Nick Saban? Jimbo Fisher did it this year and now is it Kirby's time?
On paper, Georgia is a foreboding opponent allowing less than seven points a game while utilizing an efficient offense behind "The Mailman" Stetson Bennett. Alabama has been less than impressive against their tougher competition but still maintains the ability to step up and win this game.
The two teams have met 70 times, and Alabama holds the winning edge with 41 wins, 25 losses and four ties. Since 2008 they have met six times with Alabama winning all six. The series is fraught with stories such as the 1962 conspiracy that the Bear conspired with Georgia coach Wally Butts to fix the 1962 game, which Alabama won 35-0.
As it turned out the story was untrue, and Coach Butts sued the Saturday Evening Post for three million dollars and won in the Supreme court. It is said this case is what caused the Post to go out of business.
In the last 10 years of the SECCG Alabama has played in it six times while Georgia has appeared five times, with Alabama winning all six of those and Georgia winning one. The result of Saturday could create a scenario where the two teams will both get into the playoff and potentially meet again. An Alabama win would set this up, moving Bama to the number one spot and Georgia probably being placed at number three.
If Georgia wins, then it is a certainty that Alabama would be out of the playoff, barring some other happenings in the other games around the country, such as Iowa beating Michigan, Baylor beating Oklahoma State and or Houston beating Cincinnati. But crazy things do happen, so we will just have to watch.
If Alabama loses and is knocked out, it will be certain that Saban will begin to stress for a 12-team playoff. For the record, I don't believe we need a 12-team playoff because it has pretty much been the case that Conference Championship games have been de facto first-round playoff games. But at this point, the games need to be played and the results collected. If there was a year for the Bulldogs to get that National Championship that has been missing since 1980, this is the year.
The question for Saturday will be: Can Alabama score enough on the Georgia defense, and can the Bama defense frazzle the methodical Bulldog offense? Let the game begin.
Richard Proctor, born in Newnan, recently moved back from Denver, Colorado, and is an avid college football fan as well as a published author.