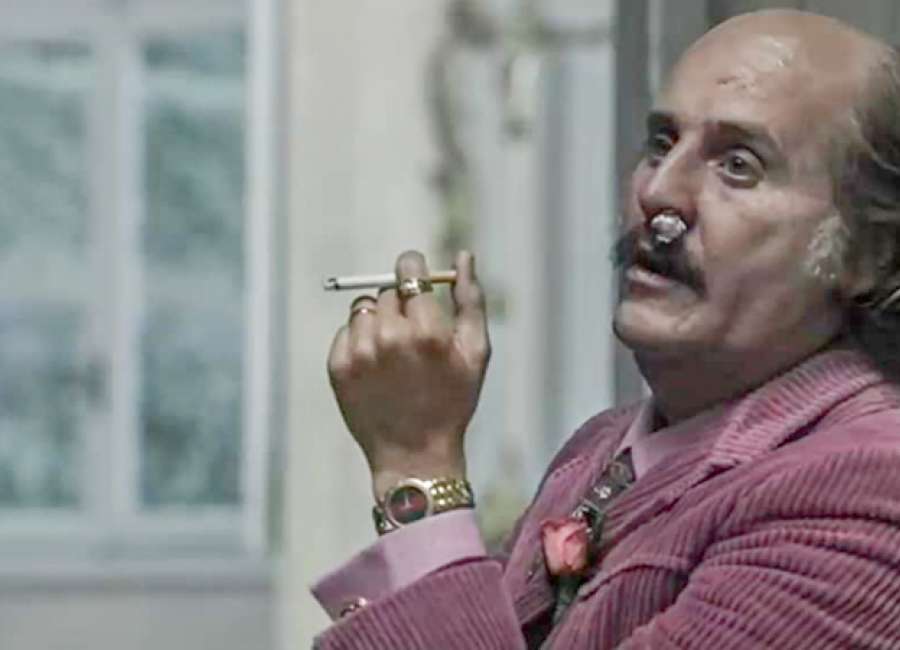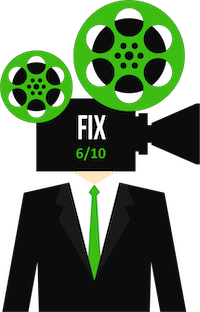 Review by Jonathan W. Hickman

"House of Gucci" is an entertaining soap opera. Had Ridley Scott placed more faith in Lady Gaga, it could have been so much more.

In the film, Gaga plays Patrizia Reggiani, an ambitious woman who marries into the prestigious Gucci family. Her loving partner is Maurizio Gucci (Adam Driver). We meet him when he is at odds with his father, Rodolfo (Jeremy Irons), co-owner of the family fashion empire. Initially, Patrizia accepts Maurizio's rejection of his family's great wealth. But she's secretly hiding her inner desire to be a part of the powerful Gucci universe.
Meanwhile, Rodolfo and his brother Aldo (Al Pacino) are at a business crossroads. Should they expand the Gucci brand as they enter the greed decade of the 1980s? Or should they stay true to the somewhat dated and elegant style that made them massively rich? Of course, wealth is only part of their legacy; it's the Gucci name that must live on, regardless of whether the money flows. But, as we learn, cash is what makes them kings; the fashion fades with the trends of the day.
Patrizia isn't a stranger to money; her father owns a trucking company. This business connection doesn't impress Rodolfo, who comments that she is the child of mobsters. It's Aldo who offers Maurizio and Patrizia a way back into the family. And Aldo's reasons are primarily selfish. His son, Paolo (Jered Leto underneath mounds of prosthetics and makeup), is a foppish disappointment.
Paolo anxiously wants to become the next Gucci designer. But his designs are creatively bankrupt. Paolo embarrasses Aldo and becomes something of a family joke. But Patrizia sees Paolo as an easy mark, a man that can be manipulated. And manipulation is her special talent.
The tragedy that unfolds is Machiavellian, but Scott's ambition is limited. Plagued by an all-star cast, the film's focus is multifaceted and watered down. Therefore, complex character traits are not developed and explored with any depth. The busy narrative wastes a potentially outstanding Lady Gaga performance.
Gaga is so good here that we needed more of her. Patrizia connects with a spiritual medium named Pina Auriemma (Salma Hayek). This dysfunctional relationship reinforces Patrizia's paranoia and psychotic tendencies. But as Maurizio parts ways with Patrizia, the film leaves her story in favor of one involving the cold corporate expansion of the Gucci business.
So, we get Aldo's struggles involving tax evasion. We are treated to Maurizio's rise as a shaky captain of industry. And we see Paolo's sad creative demise as he is relegated to an upsetting punchline. It's all zippy stuff with a series of era-defining needle drops that musically push the action forward.
And while Maurizio romances a new woman, buys expensive sports cars, and lounges in villas, Patrizia goes insane. We know this from the historical record, but on-screen, it's hinted at in sequences where she and Pina hatch plans shaped by spiritual mumbo-jumbo.
The movie should have been about Patrizia, which I would prefer, or told from Maurizio's perspective. We get a little of both and not enough of either. Lurking around is the weirdly wonderful Paolo played with the kind of unhinged gusto we've come to expect from the sometimes-annoying chameleon Oscar-winner Jared Leto.
Don't be fooled; Leto is great here. Sure, it's over-acting to the extreme, but suggestions that this performance is out of place or distracting are wrong. Leto injects humor and a sense of real sadness here. Again, like Patrizia or Maurizio, it's in Paolo's point of view in which the film might have found an emotional heart. Instead, the narrative is divided, uncommitted to any one character, making it difficult to care for them. It's hard even to dislike any of these colorful personalities.
However, genuine emotion is on display in a sequence in which Patrizia meets Maurizio outside the door to one of his penthouse apartments. She's bearing a photo album of their family. Patrizia tearfully begs him to come back to her.
Somewhere in this exchange, there is a whole movie, which reminded me of Adam Driver's terrific work in 2019's "Marriage Story." Such relationship elements sincerely introduce the human tragedy all partners face when one party stops loving the other. Saying the words out loud is devastating, as many of us know all too well.
Also sacrificed here is an appreciation of the world of fashion. At its core, this is a movie about one of the most influential and well-known fashion brands. One conceivable angle would have been to give us some understanding of the fashion industry and focus on the moment when Maurizio wrested control.
To that end, there is a subplot involving designer Tom Ford (Reeve Carney). But it's these sequences that detract from the family drama. And it reminds us that Scott's movie lives merely on the surface where it will gloss over the family tragedy and the complexity of the corporate wrangling in favor of another musical needle drop.
Unfortunately, anything deep and sincere is too much for the ungainly soap opera that is "House of Gucci." It's a fun but not meaningful movie.