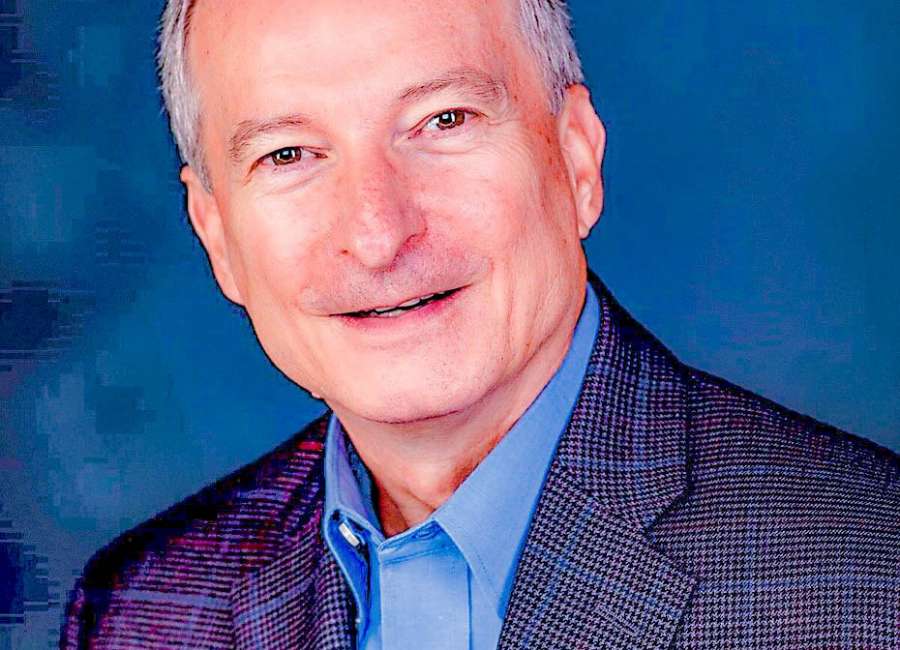 I love the Blondie comic strip.
In one December comic several years ago, the pesty neighborhood boy, Elmo, tells Dagwood, "I tried to set up a skype video chat with Santa, Mr. B, but all I got back was an email form letter."

Dagwood responds, "Well, I think he's up to his boots in requests!"
Elmo replies, "Seems like the big guy's avoiding a face-to-face negotiation about my Christmas loot!"
"Everybody wants a piece of him right now, Elmo."
Then Elmo laments, "It's almost like he's forgotten the true meaning of Christmas." Will we remember the true meaning of Christmas this year?
This time last year, COVID-19 threatened our Christmas. Many lost loved ones to the virus and had to say good-bye via Facetime or Zoom. Many senior adults were isolated and could not spend time with family. Hospital beds were full, and newscasts announced the daily death tally. And how many needle sticks have we seen on TV over the past 20 months?
One year later, we're trying to get back to our new normal, but the Delta variant and now the Omicron variant assault our safety again. We're living in a divided nation with rising crime, inflation, the border crisis and increasing spiritual apathy; thus, we need Christmas more than ever. Christmas reminds us that God never forgets us, but instead, came to us in the person of Jesus. Especially in difficult times, God is with us.
We think about our troubles and forget the first Christmas came amidst hardship. James Denison wrote, "In the first century Roman Empire, up to half of all children died before the age of ten. … A tiny fraction of the population was made up of the 'elites,' the emperor, local rulers, and religious authorities. The vast majority were laborers, often working for wealthy landowners."
Most lived in poverty, Denison said, "constantly in danger of hunger or starvation if their crops failed." Tax burdens were ridiculous, and consequences of debt were extreme. Sexual immorality often involving women, slaves, and children was rampant.
"Spiritual confusion reigned: some worshipped the emperor, others the gods of Mt. Olympus, while others engaged in mystery cults." (www.denisonforum.org , The Daily Article, 11/29/21).
Fast forward to the 20th century. We're not too far removed from Christmases in which our grandparents faced uncertainty. Their lives were filled with the fear of catching smallpox, polio and tuberculosis. My mom remembers when the good news broke that a polio vaccine had been developed. Her parents' generation celebrated Christmas despite turbulent conditions.
Will we? How can we get the most from our Christmas celebration?
First, center your celebration around Jesus. Make Jesus the focus, not the to-do list, the baking, decorating or shopping. Those are enjoyable features, but not the main event. Christmas is about the birth of our Savior, the Lord Jesus Christ. Everything else is tradition, marketing madness or seasonal expectations.
Will we truly celebrate Christmas, or just treat it as another holiday? Will we dash through the Christmas season and fail to worship Jesus? That's like planning a major birthday bash, going to great lengths to have everything ready and then, when the big day arrives, forgetting to invite the guest of honor. Don't forget Jesus this Christmas.
Second, place more emphasis on giving than receiving. When I was a kid, I couldn't wait for Christmas morning. I gave Santa a wish list so long it would ground a sleigh.
Often, we put the emphasis on getting when God puts the emphasis on giving. As we mature, we should get excited about what we're giving for Christmas and realize we are never more like Jesus than when we're giving. Jesus gave sacrificially as He gave Himself.
Third, fill your life with joy, not fear. There's plenty to be afraid of, but note the "fear nots" as you read through the Christmas scriptures. Imagine the moment Jesus made His earthly entrance in the stable that night. Don't you know that was a great moment? Reflect on the moment Mary and Joseph first looked into the baby's face. Think of the instant the shepherds hurriedly came and saw the infant Jesus. What occasions of joy those must have been!
Choose joy over fear and anxiety this Christmas. And remember whom Christmas is really about.
(David L. Chancey is pastor, McDonough Road Baptist Church, 352 McDonough Road, Fayetteville, Georgia. Join them this Sunday for worship at 10 a.m. and Bible study at 11:10 a.m. Visit www.mcdonoughroad.org for online viewing options or for more information. Read Chancey's other writings at www.davidchancey.com).