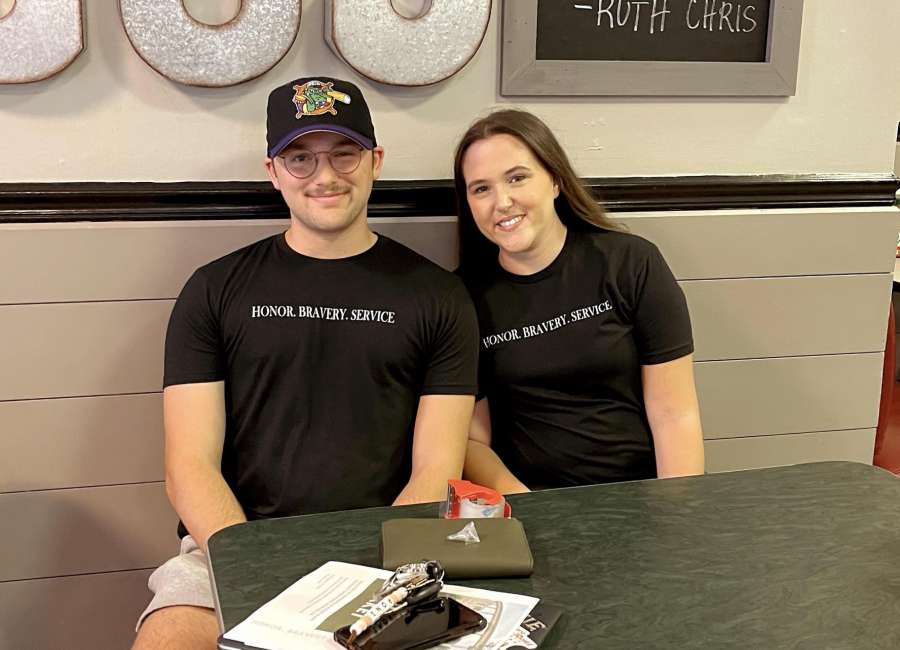 A series of fundraising events are being held in honor of Scott Carl, who passed away earlier this year in March, to raise money for foster kids and first responders.
The events are organized by the Scott Carl Memorial Foundation, a nonprofit founded by Roni Carl, Renee Carl and Bryson Dowler, Scott Carl's daughter, wife and daughter's fiancé, respectively.
SCMF will host a gala inspired by "A Christmas Story" at the Newnan train depot on Thursday, Dec. 9 from 7-9 p.m. The theme was selected because "A Christmas Story," was Scott Carl's favorite Christmas movie, said Renee Carl.
Tickets for the gala are $75 and can be purchased at https://www.eventbrite.com/e/a-christmas-story-the-gala-tickets-195850854177 .
Proceeds from the gala will be put into a fund for first responders in Coweta County, said Roni Carl.
"We want to make sure that the first responder community and the military community in Coweta County know we're here for them with whatever we can do," she said.
Over the past few weeks, SCMF has held a toy drive to donate toys to Hope Revisited for foster kids in the county. Roni Carl said SCMF is still collecting toys, and drop off boxes can be found at the Newnan Police Department, the Coweta County Sheriff's Office, Fire Station 1 in Newnan and Coweta County Fire Rescue on Turkey Creek Road.
According to Dowler, SCMF has collected more than 1,000 toys so far.
SCMF also held an ugly Christmas sweater party at Leaf and Bean in Newnan on Nov. 20. A portion of the sales from the event were given to SCMF, said Renee Carl.
Scott Carl served in the U.S. Army for 21 years. After his retirement in 2011, he joined the Newnan Police Department for eight years, before working as a Coweta County deputy for another two.
"He had a servant's heart," Dowler said of Scott Carl. "He gave 21 years of his life to the military … and goes and becomes a police officer for the city, moves to the county and just served as a police officer because he was one of those guys that always had to be working. And he wasn't going to do any work, he wanted to do work for others."