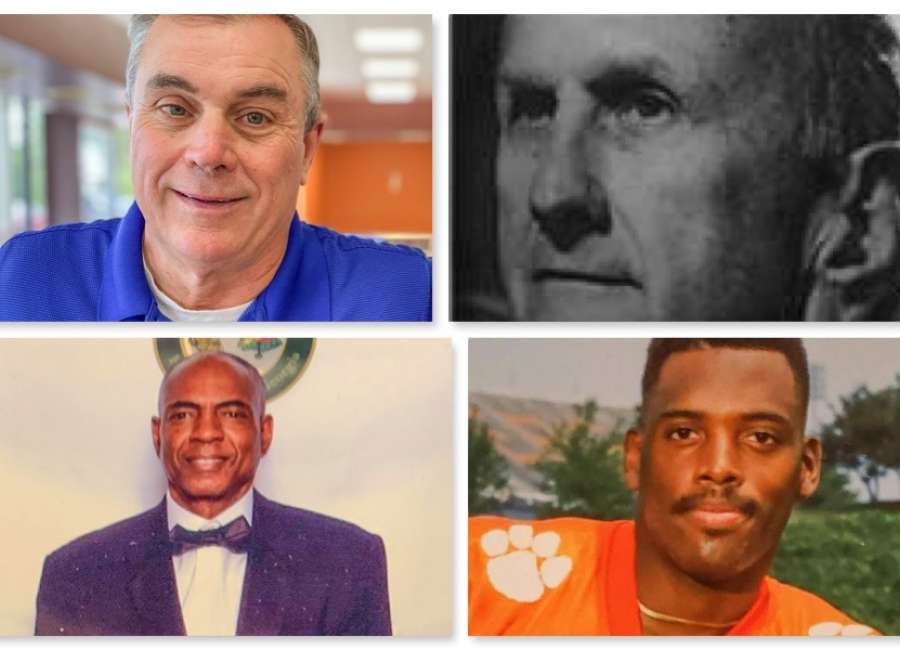 Four individuals with ties to Coweta County sports will be inducted into the Coweta Sports Hall of Fame in February.

Jim Morgan, Robert Herring III, Clifford "Butch" Holiday and Eric Geter will be inducted at a banquet on Feb. 12. The banquet will be held at the Coweta County Fairgrounds.
Those interested in attending can do so by contacting Cheryl Roberts, member of the board for the Coweta Sports Hall of Fame, by calling 678-953-0170, or by email at croberts2258@hotmail.com .
Morgan, said Otis Jones of the Coweta Sports Hall of Fame, was crucial in bringing wrestling into Coweta County schools.
"He got in with the high schools and middle schools, and really made the wrestling program take off," Jones said.
Morgan, a 1972 graduate of Newnan High School and a former member of the Coweta County Board of Commissioners, has been involved as a coach at the youth, middle school or high school level in Coweta County for over 40 years, and was the first to win a region championship as both a wrestler and a coach.
He was recently inducted into the Georgia chapter of the National Wrestling Hall of Fame in Stillwater, Oklahoma.
Robert Herring III served as the head football coach for the Newnan High School Cougars from 1999-2008. In that period of time, he won three region championships and went to the playoffs seven times, including a trip to the Class AAAAA semifinals in 2003 and 2008.
Herring won the Region 4-AAAAA Coach of the Year three years in a row from 2006-2008.
In ten seasons coaching for the Cougars, his teams registered a combined 77-44 record.
Eric Geter played for the Clemson Tigers, where he was an all-conference defensive back, after playing under Coach Max Bass at Newnan High School.
At Newnan High School, Geter was considered one of the top high school football players in Georgia and the top running back and defensive back in the state.
Geter played for Clemson from 1989-1992, before joining the Canadian Football League, where he played from 1994-1996, playing for the Las Vegas Posse and then the Ottawa Rough Riders.
Clifford "Butch" Holiday played his entire senior year at Newnan High School in 1978 with a shoulder injury. Despite that injury, he scored 25 touchdowns and rushed for 1,000 yards. That level of play earned him a scholarship to Florida State University, where he played under the legendary Bobby Bowden.
Holiday redshirted his first seasons at FSU while he transitioned from running back to wide receiver and recuperated from shoulder surgery.
As a member of the FSU Seminoles, he was the top wide receiver on the depth chart as a junior in 1981, and was named Receiver of the Week four consecutive weeks.
Even more impressive, Holiday did not drop a single pass during the entire season.
In 1984, Holiday was invited to attend camp with the USFL's Memphis Showboats, and signed a contract to play for the team, but his career came to an end after injuring his hamstring.