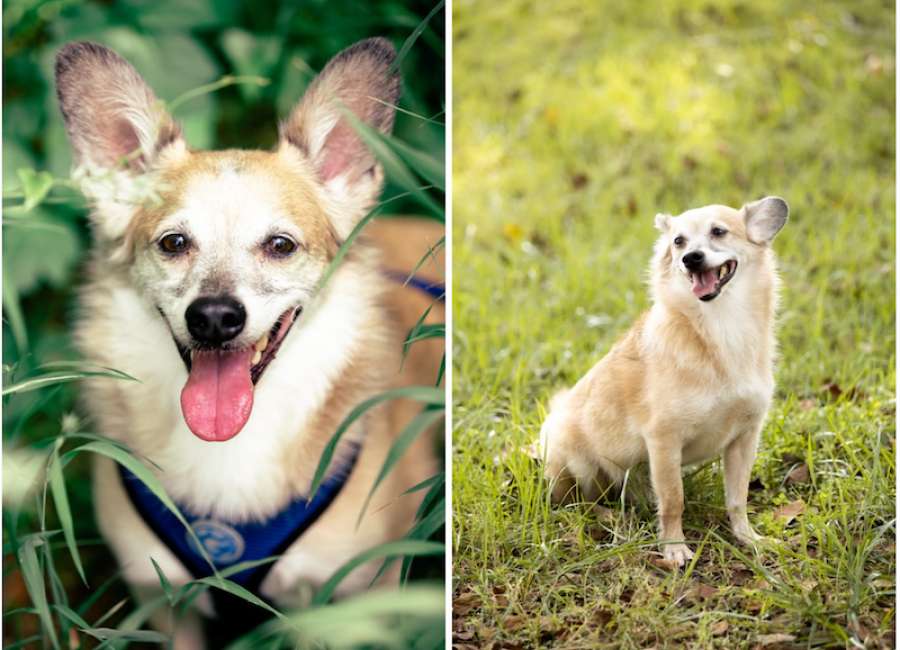 A Christmas Day car accident on Interstate 85 led to a beloved pet going missing, and family members are hoping to find Jeffrey, who fled the accident scene on I-85 southbound near mile marker 33.

Tess Orr was heading from her mother's home in Charlotte, North Carolina, to her father's home in Alabama Christmas morning and passed through Coweta around 7 a.m. She appears to have fallen asleep, and her car ran off the road and began to roll. The accident occurred inside Meriwether County, just past the Forrest Road overpass, according to Orr's father, David.
Miraculously, Tess only sustained minor injuries and was released from Piedmont Hospital the same day. Her corgi/dachshund, Jeffrey, also survived the accident, but wasn't able to ride in the ambulance, said Tess' mother, Amy Orr. A Georgia State Trooper wasn't able to corral Jeffery either, and he ran into the woods. Amy Orr said law enforcement officers spent three hours trying to find Jeffrey.
Jeffrey is like her daughter's child, Amy Orr said. Tess and her father have been back to the scene a few times to look for Jeffrey and leave some of Tess's clothing items, as recommended by animal rescue workers.
The accident occurred in a fairly remote area without good road access, other than the interstate.
Amy Orr said the family has received a lot of community support, from rescue organizations and the Grantville Animal shelter, and many people have been going by the site to look for Jeffrey.
She was full of praise for the paramedics who contacted her, Piedmont Newnan Hospital and Thompson Towing Company.
"Everyone did a wonderful job taking care of my daughter, and I am eternally grateful to all the state patrol, sheriff's department and EMTs who worked the scene," she said.
As for the towing company, "I called him on Christmas day during his family's meal, and he made sure his lot was open so she could go get her phone and clothes and shoes," she said of Blake from Thompson Towing. "He is amazing … I literally called him during Christmas dinner."
Jeffrey didn't have a collar or a microchip. He may not come when called, as he tends to be kind of skittish, Amy said. He is brown and white with big corgi ears and long hair.
If you have any information about Jeffrey, please contact Amy Orr at 336-253-7935 or David Orr at 515-330-9152 or orr.david@gmail.com .