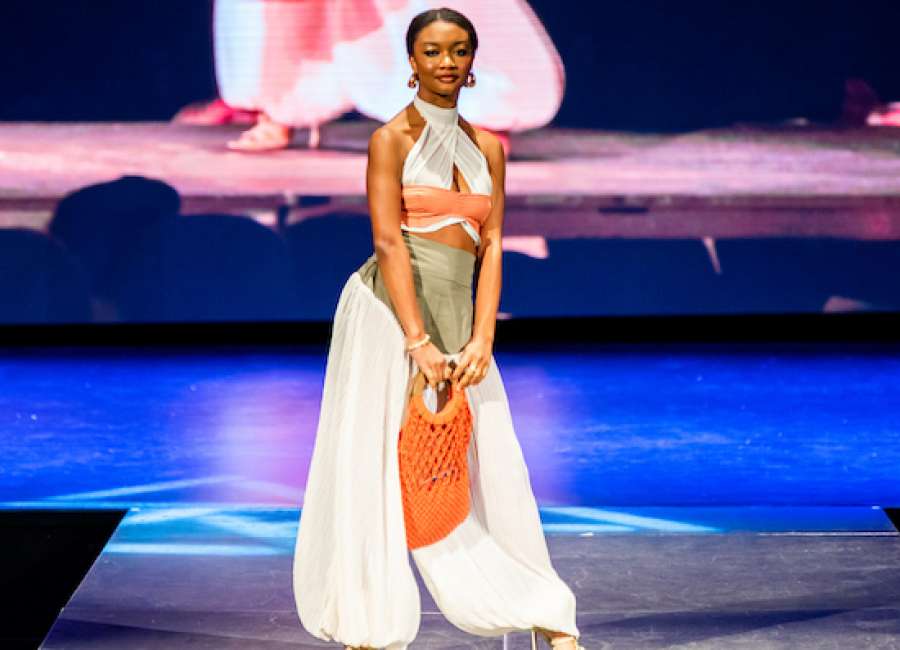 The University of Alabama's College of Human Environmental Sciences hosted the 12th annual Fashion for Life runway show at the Bama Theatre Nov. 21.
This year's fashion show featured 13 senior apparel design students' collections that represented their personal design philosophy and target market. Ashlynn Bennett of Sharpsburg was among the UA Apparel Design students to showcase her creations.

Fashion for Life is the culmination of a capstone course that students start preparing for before their senior year. After researching, planning and buying fabrics over the summer, students begin constructing garments for their collection when school starts in the fall.
Proceeds from the event's ticket sales will be donated to the Runway of Dreams Foundation, which works towards inclusion and opportunity in the fashion industry for people with disabilities and highlights the need for adaptive apparel.
Cowetans earn degrees from Piedmont University
Local residents were among nearly 300 students who graduated from Piedmont University during fall 2021 semester.
They included Andrew Burden of Sharpsburg and Cameron Jackson of Newnan.
Commencement exercises were held Dec. 3 at the Johnny Mize Athletic Center & Museum on Piedmont's Demorest campus.
"To our graduates, congratulations on your tremendous success, and congratulations to your families, friends, and loved ones who supported you along the journey to your degree. We are so very proud to now call you Piedmont alumni," said Piedmont President Dr. James F. Mellichamp.
Local residents inducted into honor society
Several Coweta students recently were inducted into the Honor Society of Phi Kappa Phi, the nation's oldest and most selective collegiate honor society for all academic disciplines.
Inducted at the University of West Georgia were Christina Becker of Newnan, Mark Elmore of Newnan, Shane Rutledge of Newnan and Juanice Woodall of Palmetto.
They are among approximately 25,000 students, faculty, professional staff and alumni to be initiated into Phi Kappa Phi each year. Membership is by invitation only and requires nomination and approval by a chapter.
Only the top 10 percent of seniors and 7.5 percent of juniors are eligible for membership. Graduate students in the top 10 percent of the number of candidates for graduate degrees may also qualify, as do faculty, professional staff and alumni who have achieved scholarly distinction.
WGTC awarded American Welding Society grant
The American Welding Society Foundation has awarded West Georgia Technical College an AWS Foundation Welding Workforce Grant for $13,374.55 to purchase new equipment for the LaGrange Campus Welding Program.
The grant builds on a $300,000 renovation of the restrooms, locker room and breakroom in the welding facility this year and will outfit additional welding booths to allow more students in the program.
The LaGrange welding lab currently runs three classes per day in its 17 welding booths. The grant will outfit two additional welding booths, allowing the program to take six additional students per semester.