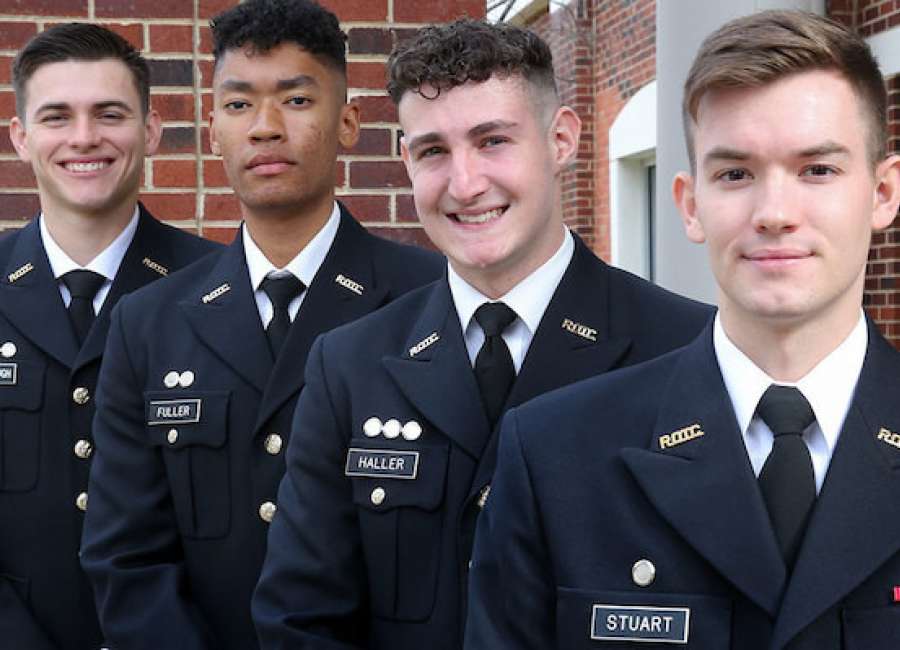 Fuller receives educational delay from Army
Charles Fuller of Newnan is one of four cadets at the University of North Georgia who have received an educational delay – awarded through a highly competitive process – from Army Cadet Command to pursue advanced degrees when they graduate in May.
Fuller is pursuing a degree in kinesiology with a concentration in health and fitness from UNG. He has been accepted to the Doctor of Physical Therapy program at Brenau University.
"We are proud of these cadets seeking additional education that will allow them to better serve their fellow soldiers once they become Army officers," said Lt. Col. Wesley Pirkle, executive officer and director of instruction in UNG's military science department.
Riggs earns economics degree
Joseph Riggs of Sharpsburg recently was awarded a Bachelor of Science degree in economics from Berry College.
Berry College announces Dean's List
Several Coweta students have been named to the Berry College Dean's List for the fall 2021 semester.
They include Isabella Boston of Newnan, Ashlyn Carney of Sharpsburg, Caleb Grant of Senoia, Makaley Hurd of Newnan, Noah Isherwood of Newnan, Abigail Lackey of Senoia, Madison Maiden of Newnan, Bryan McGuire of Newnan, Nathan Moore of Sharpsburg, Savannah Mosley of Newnan, Christina Reagan of Sharpsburg, Stephanie Reina of Newnan, Amari Slack of Newnan, Tomaiya Stafford of Newnan, Haylee Stephens of Sharpsburg, Madeline Thompson of Newnan, Isabella Triggs of Sharpsburg and Braeden Turvey of Sharpsburg.
To be eligible, students must maintain a minimum 3.5 GPA while completing at least 12 hours of academic credit.
Piedmont University announces honors lists
Several area residents have been named to academic honors lists at Piedmont University for the fall 2021 semester. They include:
DEAN'S SCHOLARS: William Underwood of Senoia and Elissa Lotter of Sharpsburg.
To be eligible, students must maintain a 4.0 GPA.
DEAN'S LIST: Noah Aaron of Newnan, Ethan Darrow of Newnan, Hailey Johnson of Newnan and Anna Garren of Sharpsburg.
To be eligible, students must maintain a minimum 3.5 GPA.