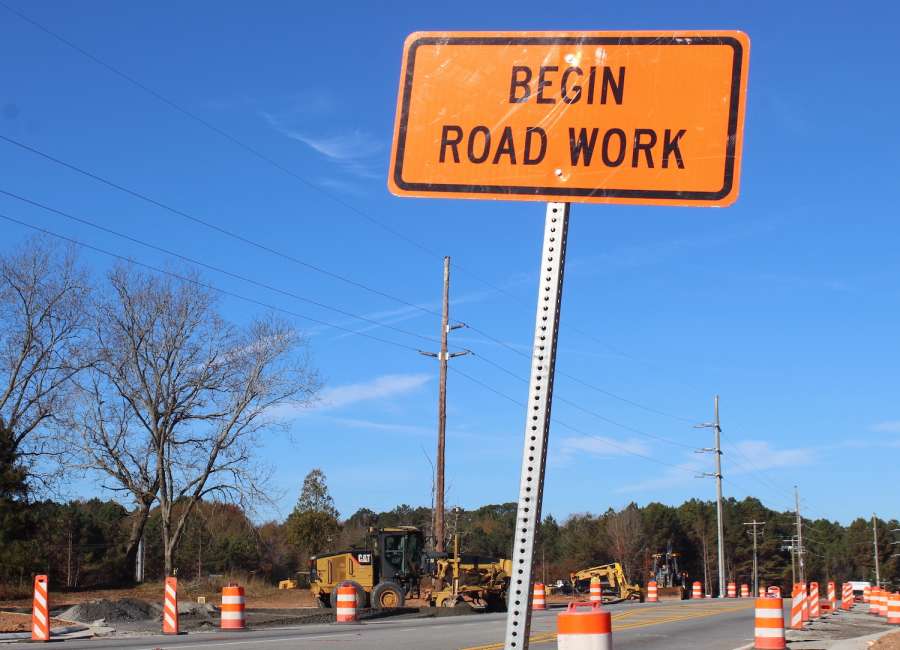 Detours will be in place for the next two weeks along Highway 16 East near Senoia for construction of a full-sized roundabout.

The detour is set to begin Monday at 8:30 a.m. Detours will be in place from 8:30 a.m. to 4 p.m. through Dec. 17, though work could finish before the deadline. Weekend work will be at the discretion of the contractor, according to Georgia Department of Transportation spokeswoman Penny Brooks.
A detour will be in place utilizing Old Highway 85 and Rock House Road.
Access to and from Coweta Charter Academy, Leroy Johnson Park, Morgan Road and other roads and driveways in the area of construction will remain available for local residents, according to GDOT.
Signage will be posted, and law enforcement officers will be on-site, according to GDOT.
While the work over the next two weeks will be to build the roundabout, the road project also includes the realignment of Old Highway 85. Old 85 will be pulled slightly east and will tie into Highway 16 at the roundabout. The old portion of Old Highway 85 will be abandoned and grassed over.
Plans are to get the roundabout work completed during the two-week period, except for perhaps the final layer of asphalt, said Coweta Public Works Director Tod Handley. He expects another week of detours in January for the final asphalt topping.
The work on Old Highway 85 will be done separately, with a detour using Morgan and Lawshe roads. Handley said the work that will require the detour on Old 85 will likely only take about three days of good weather to accomplish.
The property on either side of Old Highway 85 has been rezoned, and the developers are donating land for the realignment and contributing toward the road improvements.
Bruce Frazier funded the engineering for the project and contributed 25 percent of the cost, up to $250,000. Frazier plans to open a convenience store on the property. Once the road is moved, the other property is also proposed for development.