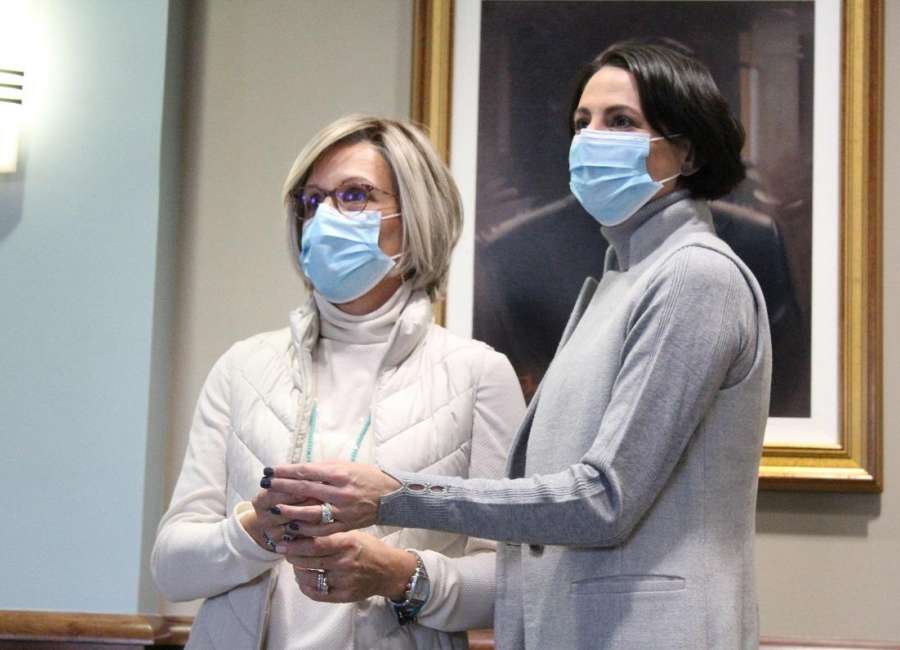 Staff and patients gathered in the lobby of Cancer Treatment Centers of America, Atlanta to celebrate the holiday season and turn on the lights of the center's Christmas tree.
Kim Airhart and Andrea Sisler of the local nonprofit Harts of Teal were invited to light the tree.
Harts of Teal focuses on advocacy and education for women surviving, battling and living with ovarian cancer. Both Airhart and Sisler are ovarian cancer survivors.
The ceremony opened with a prayer from Dr. Ken Waldrup, chaplain at CTCA, reminding people that "our greatest blessing is not the presents under the tree, but the people who surround it."
Jonathan Watkins, regional director for CTCA, took a moment to speak on the difficulties the treatment center has faced because of the ongoing COVID-19 pandemic.
"This has been an eventful and a nontraditional year at CTCA," he said. "Our organization exists and is predicated on our ability to connect with our patients, and the pandemic has challenged that."
Despite the challenges, Watkins said CTCA has not lost its ability to connect with patients.
After Watkins spoke, Airhart and Sisler were given a small remote, which they pressed and lit up the tree.
"We're honored to be here to support our community," Airhart said on being asked to light the tree.
"It was quite a pleasure," Sisler said. "It's just very humbling, and I'm grateful."