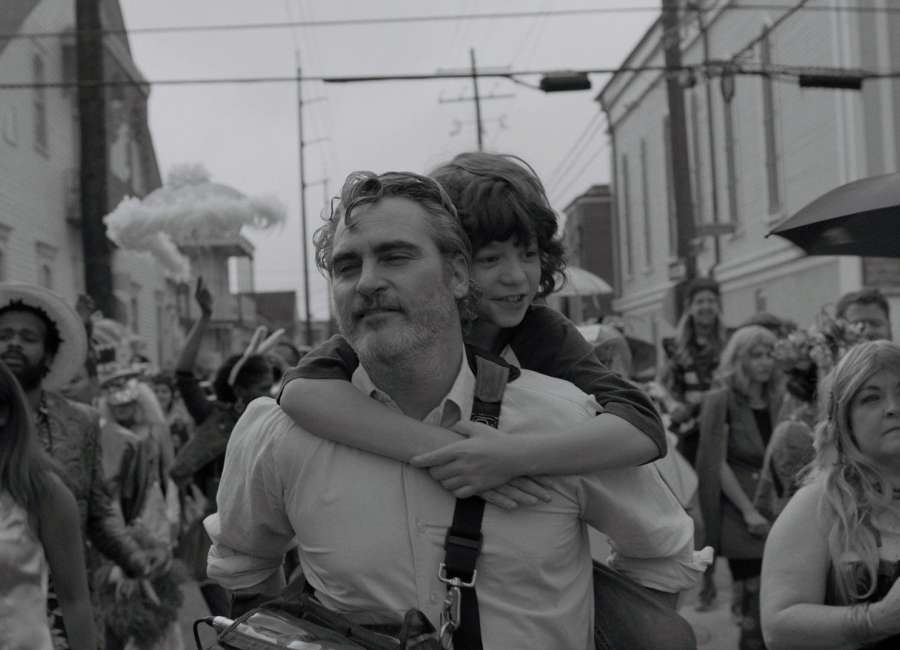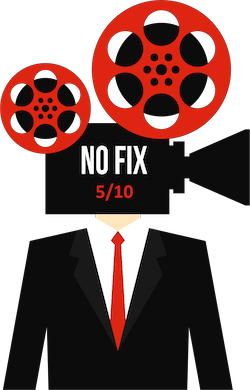 Review by Jonathan W. Hickman
Writer/director Mike Mills' meandering drama "C'mon C'mon" is a slow and tedious movie.
It's not without interest to extremely patient viewers, but most audiences will tire of its repetitive and incremental approach.
The story has Joaquin Phoenix playing a New York radio journalist named Johnny. His West Coast-based sister Viv (Gaby Hoffmann) is struggling by herself to raise nine-year-old son Jesse (Woody Norman). Viv's ex-husband Paul (Scoot McNairy) experiences a mental breakdown requiring her to rush to his side. This development leaves Jesse in the care of Johnny, whose job has him traveling.
Johnny decides to take Jesse back to New York and eventually on the road. They travel while Viv grapples with Paul's care. And, as Johnny discovers, Jesse has special needs, as well.
Mills is an immensely talented filmmaker. A graphic artist who designed iconic album covers over the years, Mills' uncompromising work as a filmmaker is equally meaningful. His 2010 film "Beginners" is lovely. And he netted an Oscar nomination in 2017 for "20th Century Women." What frustrated me about "C'mon C'mon" is how he rejects traditional narrative construction. His slice-of-life approach here works in fits and starts. But overall, his experiment did not produce a cohesive story that held my attention.
"C'mon C'mon" is like one segment from Richard Linklater's Oscar-winner "Boyhood." That film was a remarkable achievement as it chronicled a boy as he grew up before our eyes and his family developed. By contrast, "C'mon C'mon" takes a few days in the characters' lives and merely follows mundanity. While it's too harsh to say nothing happens, it's fair to say that what does transpire on screen is a little too ordinary to justify its feature running time.
There are impactful and tender moments, however. As Johnny bonds with his nephew, the two evolve and become emotionally close. It's sweet, and the performance by youngster Woody Norman is noteworthy. 2021 has been marked by stirring turns by actors of tender years. Add Norman to the list that includes Jude Hill from "Belfast" and Joséphine and Gabrielle Sanz in the fantastic "Petite Maman."
And it's that last film that strikes a similar tone to Mills' "C'mon C'mon." "Petite Maman" is about a little girl named Nelly who, while working with her parents to clean out her late grandmother's home, meets another little girl named Marion. Their adventures eventually reveal touching emotional truths that tell the meaning to the overarching narrative. It's compelling incrementally told stuff.
And while both films meander, I engaged with "Petite Maman" and never embraced "C'mon C'mon." I think this is because there's no appreciable resolution to Mills' film, and "Petite Maman" brings things to a close, leaving us with nagging questions and a mystery to unravel.
"C'mon C'mon" comments on modern relationship conflicts without suggesting a way forward. At least, I didn't see enough to make me reflect deeply. A second viewing might help, but I fear that, like many viewers, it would be a mechanical exercise in which I would have to work to stay focused while the film evolved like some kind of improvisational experiment.
There is a way to get at emotional truths without documenting them so closely that the humdrum, monotonous details overwhelm. Mills well knows what he's doing in "C'mon C'mon," a sincerely told tale that will enchant some viewers while boring others.