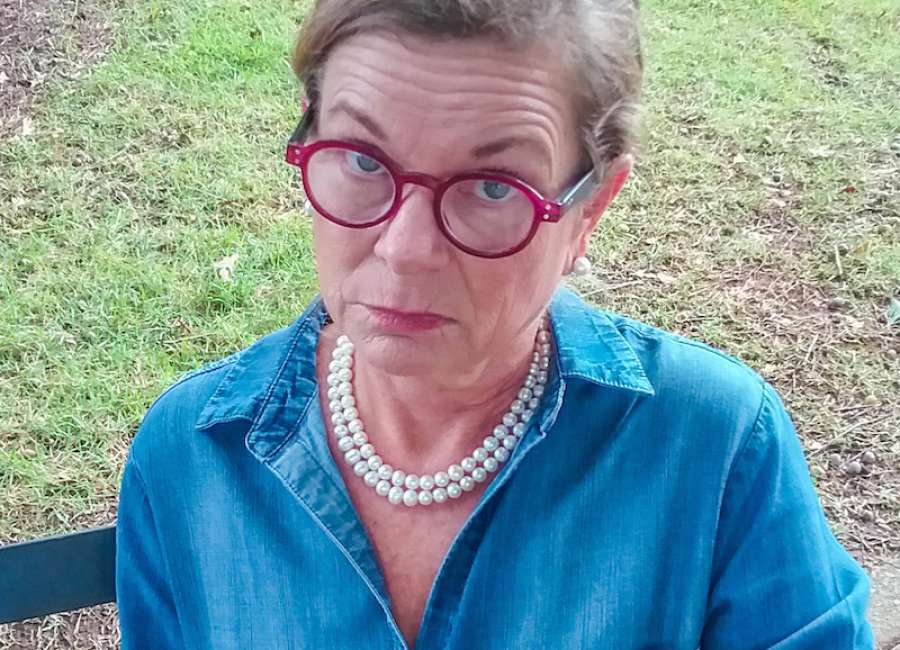 Dear Miss Pearl,
Mama takes a family photo every Thanksgiving that she uses as her Christmas card.
She's been doing it for years, and we all know the drill (no hats, exposed breasts, etc.).
My brother and his wife (third or fourth, can't remember) showed up in what could be best described as NFL leisure attire.
Mama was LIVID! She suggested my brother's wife put an apron on over her faded NY Jets hoodie but she refused. My brother wore a Dallas Cowboy T-shirt with a stain the size of Texas on it AND he refused to take off his sunglasses (probably still stoned from the night before).
Is it okay that we took a second photo as soon as they left?
My word, what an entertaining scenario! Those of us who send a Christmas card picture every year take this event very seriously; so much so that Miss Pearl's 15th commandment states that, "Thou shall not mess with Mama's Christmas card picture."
I don't care how stoned your brother may have been — he knew better and chose to create havoc. And, obviously, his third (or fourth) wife wasn't raised right and has yet to find her manners and voice of reason.
Surely she realizes that her $100 gift card Christmas gift from your Mama is now worth $15. I hope the omission of your dear brother and his wife (bless their hearts) will send a message to them regarding proper attire for Thanksgiving.
Be prepared, however, for a barrage of questions regarding their absence from the photo. Let's just say they were under the weather or under the influence … depending on who asks.
Dear Miss Pearl,
I'm trying to teach my children how to be resourceful so I have decided to wrap all of our Christmas presents with newspaper. I hope they get it.
What a good lesson! I trust that you will still use festive ribbon and bows and that you will recycle the newspaper.
And Another Thing:
Our precious court square area is stunningly beautiful all lit up at night in its Christmas finery. Thank you to everyone who is responsible for the decorations and lovely display — it sure does help put you in the Christmas/holiday spirit.
I'm so fortunate to live close to the "Happy" tree in my neighborhood. This beautiful tree stays lit year-round and provides an enormous amount of happiness (hence the name). As the tree has grown, so have the lights … it is spectacular. Please indulge me as I repeat my ode to the Happy tree:
"There's a tree in my 'hood that shines brightly at night,
Spreading love, peace and joy to all in its sight.
Lord, I pray that my life will be like this tree,
Shining brightly so that others will see You in me."
LET YOUR LIGHT SHINE!
"Miss Pearl," aka Colleen Sprayberry, is one of Newnan's leading authorities on modern etiquette. She gladly lends her advice to everyone whether they want it or not, because, "After all, it's all about the children and setting a good example for them." Her videos are available on her Facebook page and YouTube channel. She can be reached at misspearl678@gmail.com .