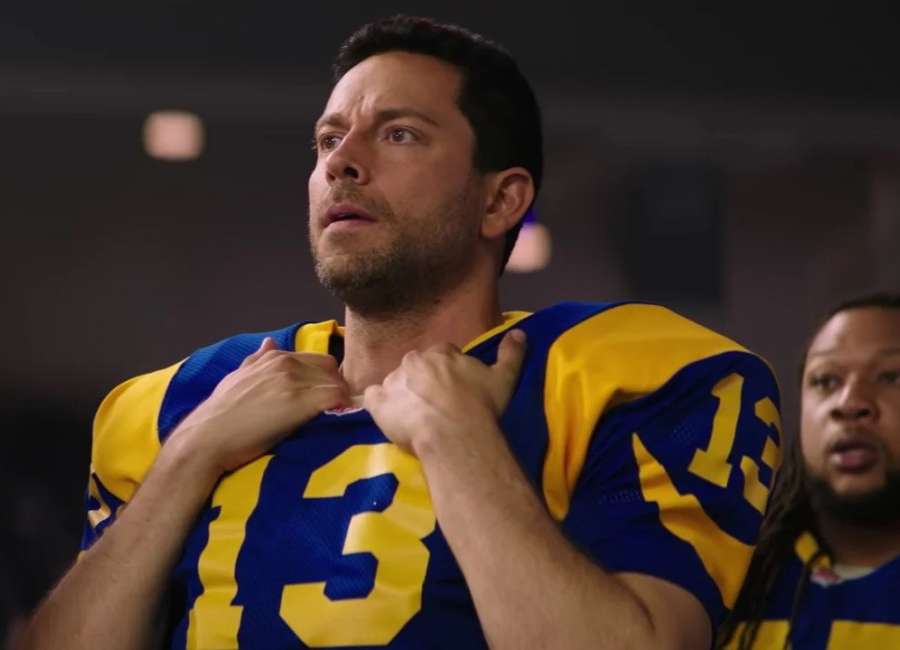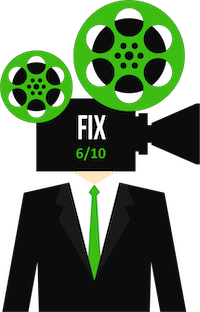 Review by Jonathan Hickman

There's nothing wrong when a movie focuses on really good people.
However, it's the trial by fire, often involving some not so good but undeniably human moments, that endear us to our heroes. Audiences engage with imperfect protagonists.

In an attempt to make a movie for everyone, the directing team of brothers Andrew and Jon Erwin skillfully deliver a PG-rated sports/inspirational film about one of the most unlikely football stars the professional game has ever produced. But the restraints no doubt placed on them by the need to sanitize the narrative, adapted from the subject and co-producer Kurt Warner's memoir "All Things Possible," keeps viewers at a distance as to the Superbowl MVP's backstory.
After a brief flashback where the young Kurt watches Joe Montana on television, the story picks up with Warner ("Shazam!'s" Zachary Levi) playing college football. His penchant for leaving the pocket causes his coach (played by Adam Baldwin) to bench the star. But one night, at a country bar, Warner meets Brenda (Anna Paquin), a single mother of two. His romance with her helps ground the flashy showboater, and, in time, Warner learns to stay in the pocket. But realizing his dream to become an NFL quarterback is a long way from reality.
Of course, the story of Warner's fantastic success on the field is well-known; what many might not be familiar with is his enduring love affair with Brenda and her children. The movie adheres closely to a rigid moral code that has Warner living in Brenda's family's garage while the two are dating. Because the film is PG-rated, the courtship and pre-marital cohabitation notably avoid matters that would help us appreciate the relationship in real-world terms.
The Erwin's thread the needle here, suggesting things we never actually see. While Warner's rocky relationship with his father is mentioned, it isn't an integral part of this narrative. There's undoubtedly more to that story, and a better film would have fully explored that relationship.
What does work are the football sequences. It's hard to diminish Warner's achievements in the game. He went from stocking shelves at a grocery store to slinging the ball in the emerging arena league to commanding an NFL team on the game's biggest night. It's a remarkable tale, and those aspects are handled well enough to move viewers with the real-life "Rocky" plotline.
The cast includes the always watchable Dennis Quaid as coach Dick Vermeil, whose redemption story would serve as a good film. "American Underdog" will enchant fans, and the watered-down dramatic elements make it suitable for viewers of all ages.