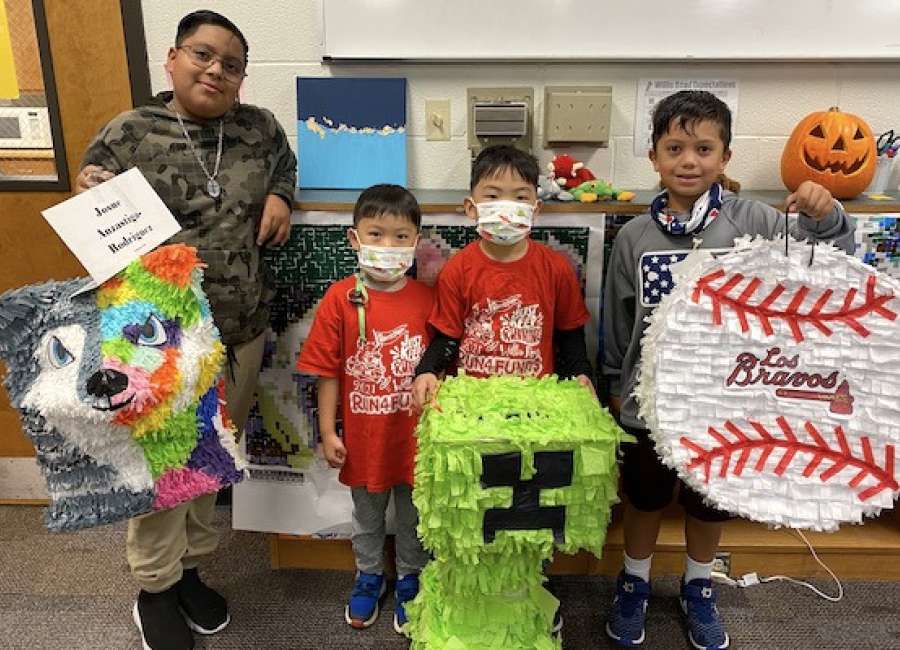 Willis Road Elementary students, staff and families celebrated Hispanic Heritage Month with special studies, crafts and activities.

The school's celebration of Hispanic Heritage Month was aligned with National Hispanic American Heritage Month, which is recognized annually from Sept. 15-Oct. 15th. The school-wide celebration and recognition of Hispanic Heritage Month was coordinated by the school's Multicultural Committee.
"The Multicultural Committee's mission statement says that we are committed to creating a safe, caring and mutually respectful environment within our school community so that all students, families and staff feel welcomed, valued and supported," said Brittania Wright, REACH teacher and chair of the committee.
The committee chose monthly books to share with the school with each book featuring positive characters, messages, and themes. The monthly book in all classrooms created a shared language among all students and staff, allowing everyone at the school to use literature as a window to see the world and intentionally providing an opportunity for all students to see themselves in literature.
During the Hispanic Heritage Month celebration, the school participated in a number of activities. Each morning, the school's announcements featured a Hispanic Hero as well as a Spanish word/phrase of the day.
Individual classrooms were provided with links to share more information with their students about important heroes. The monthly character book delivered on the first day of Hispanic Heritage Month was written by Sonia Sotomayor, the first Hispanic Supreme Court Justice, and is titled "Just Ask" which helped students celebrate all of their differences.
Each grade level in the school received two copies to share with their students. The Multicultural Committee created an entrance celebration banner and a huge map display where students were able to show off their Hispanic culture and family's countries of origin.
Students and families were asked to submit pictures to tag to specific countries designating their family's heritage. Willis Road has families represented from Cuba, Mexico, Puerto Rico, Uruguay, Venezuela, Colombia and Peru.
The school's art classes featured Hispanic artists including Frida Kahlo, Salvador Dali and Pablo Picasso. Music classes learned Hispanic songs, including Argentinian music. A mural was created down the main hallway featuring Hispanic heroes and a bulletin board celebrating Hispanic Heritage Month.
The school hosted its First Annual STEM Piñata Contest, where each student and family was invited to create a pinata to celebrate their family cultures. These piñatas were displayed in the front of the building and students had an opportunity to vote for their favorite piñatas, and the top three received prizes.
Willis Road Principal Jennifer Whetstone shared the positive impact seen through the multicultural activities and literature.
"As we celebrate each other, our families, and our heritage, students are gaining a better understanding of both their own culture and the culture of others," she said. "We are seeing stronger relationships within our school community, where differences are respected and embraced."
The Multicultural Committee at Willis Road has more events planned throughout the school year all in an effort to create an inclusive school community.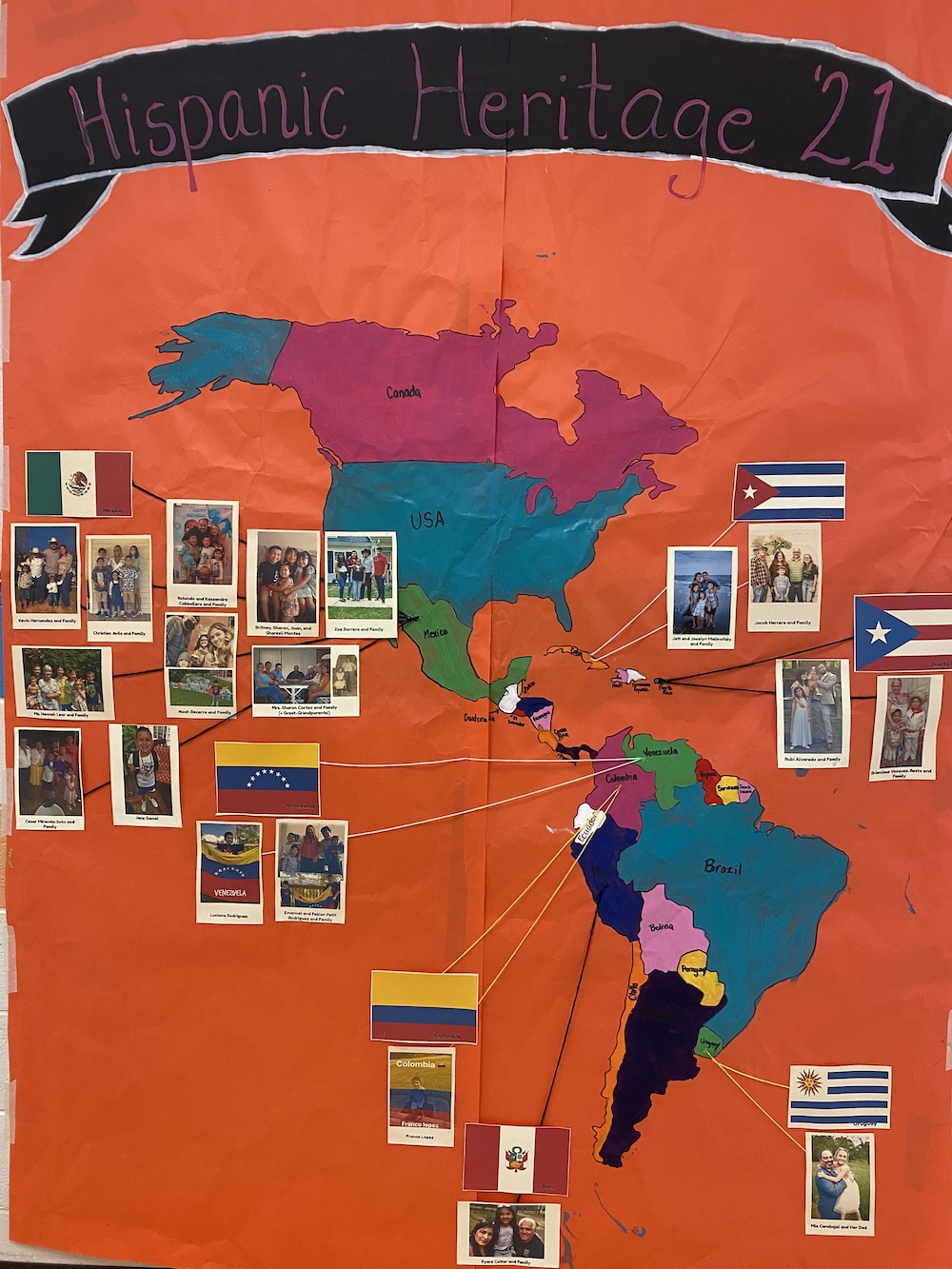 A map display celebrated Hispanic Heritage Month at Willis Road Elementary School, whose families represented Cuba, Mexico, Puerto Rico, Uruguay, Venezuela, Colombia and Peru. (Photo courtesy WRES)