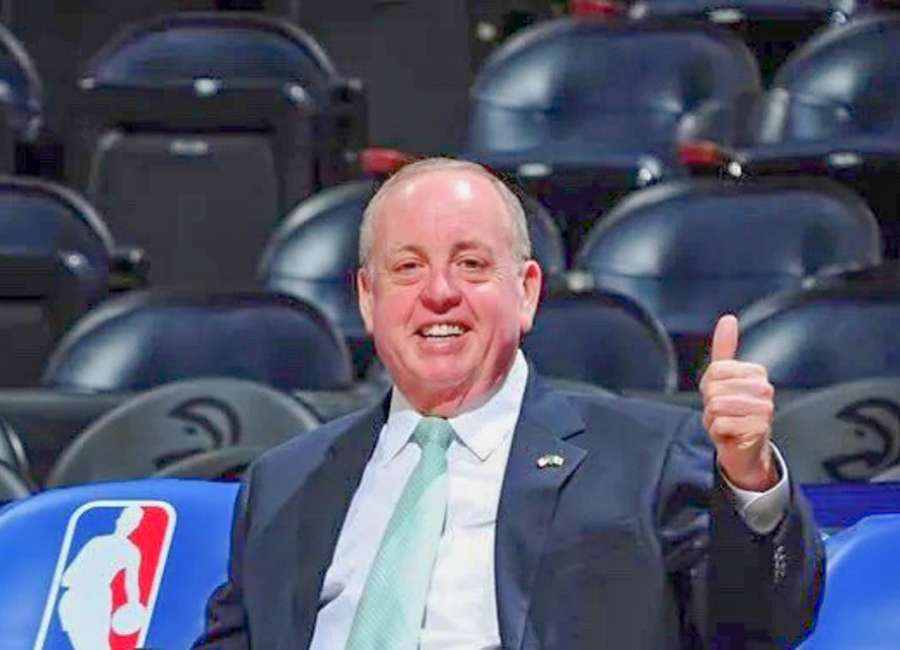 Newnan resident and "Voice of the Hawks," Steve Holman has been selected for induction into the Georgia Sports Hall of Fame.

Along with Holman, those inductees also include Bob Horner, Warrick Dunn, Deon Grant, Stewart Cink, Alan Chadwick, James Bankston and Eric Zeier.
A member of the Atlanta Sports Hall of the Fame, the Georgia Radio Hall of Fame and the Georgia Association of Broadcasters Hall of Fame, Holman's play-by-play streak began in March 1989.
Holman said he's incredibly grateful for the recognition.
"It's the biggest honor of my life," Holman said Thursday. "It's so prestigious because of the people in this class like Bob Horner, Warrick Dunn and all those guys."
A Massachusetts native, Holman's first radio job was as a 17-year-old high school senior at WCCM, where he got to work under sportscasting icon Curt Gowdy, who owned the station.
Holman has been involved in the NBA since the early 1970s when he was broadcast assistant to the Boston Celtics' late play-by-play legend Johnny Most.
Holman's first experience calling NBA action came in 1976 when Most lost his voice mid-game. In 1980, he moved to Atlanta and began calling Falcons football and Atlanta Chiefs soccer.
He has broadcast Hawks games in five different decades and around the globe, including contests from Russia, England, Puerto Rico and Canada. He was the 2014, 2016, 2018 and 2019 Georgia Sportscaster of the Year by the National Sports Media Association.
In his 37th season as "Voice of the Hawks," Holman has sat behind the microphone for 2,747 consecutive Hawks broadcasts. That puts him only behind Chick Hearn whose record stands at 3,338 consecutive games.
"If you live long enough, you win some awards," Holman joked. "But I do my best every night, work to keep my streak alive and just keep moving forward."
Despite the accolades, Holman said he's not going anywhere. With contemporaries like octogenarians John Sterling and Al McCoy, he remains committed to being the voice of the Hawks for the foreseeable future.
"I love it as much as I ever did and want to keep going as long as I can," he said. "And I'm only 67!"
The 66th Annual Induction Ceremony will be held the weekend of Feb. 18 and 19, 2022.