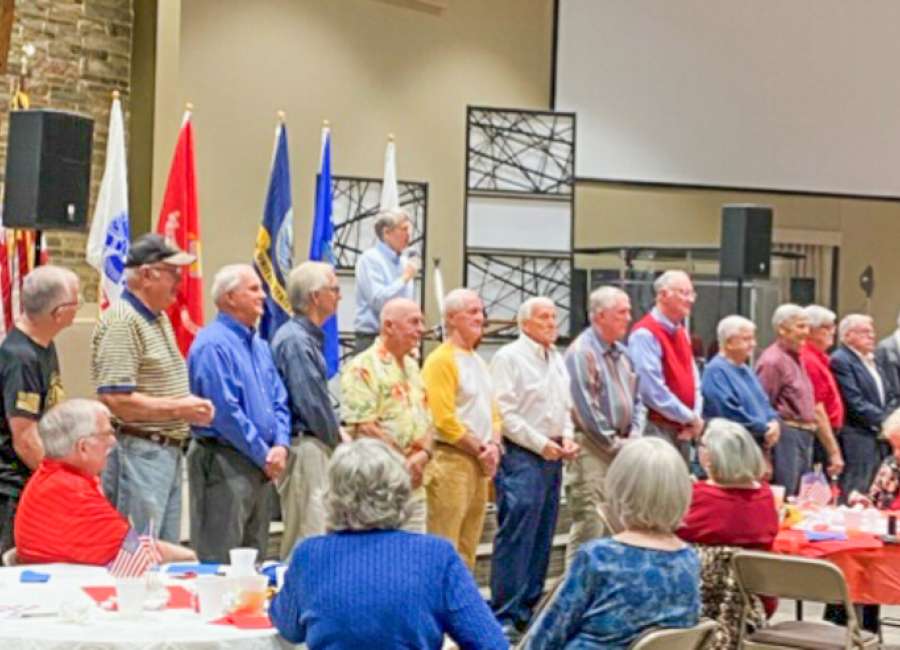 Veterans of all five military branches were honored at a special Veterans Day program at Southwest Christian Church on Wednesday, Nov. 10, 2021.
Each veteran stood to be recognized and to receive a lapel pin commemorating his service. The program was part of the church's weekly "Lunch and Learn" series for senior adults.
For more information about the Wednesday "Lunch and Learn" programs, please contact James White, Senior Associate Minister at j.white@swchristianchurch.org, or call the church office at 678-782-6543.
Southwest Christian Church is located at 3836 Hwy 29, Newnan, GA 30265.