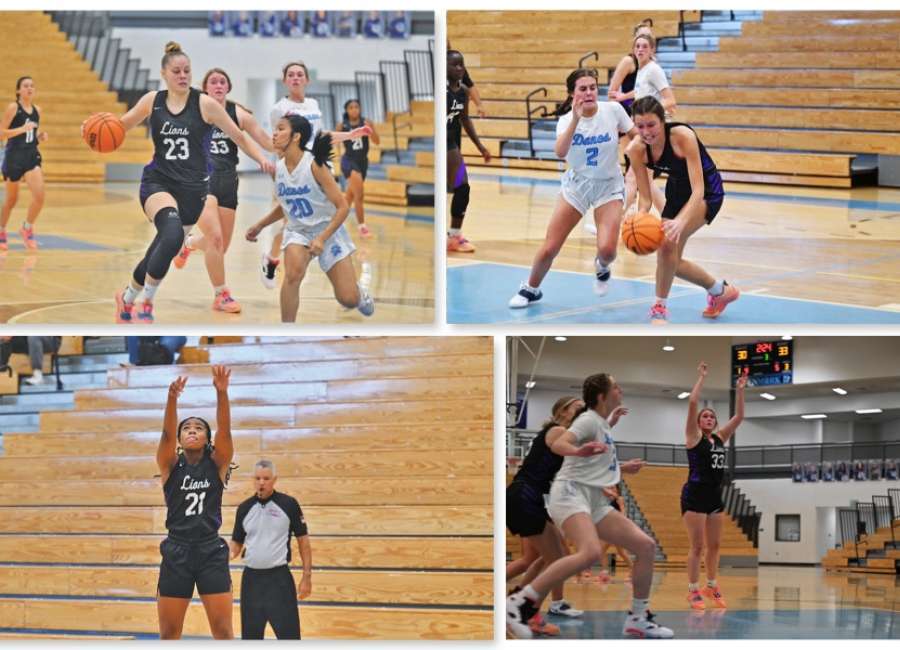 by Jared Boggs
A young Trinity Lions basketball team is showing promise — despite now being 0-2 after two close losses to start the season.
For starters, the Lions showed grit in a 54-48 heartbreaker against Marist to open the year. Trinity proved competitive through four quarters behind the stellar play of junior forward Justine De La Cruz and 6-foot-5 sophomore Ernesto Almonte, who had 15 points, five rebounds and 13 points, respectively.
Just as telling, the Lions showed heart in their 78-48 loss to the Greater Atlanta Christian Spartans.
Despite their tough start, Trinity coach William De La Cruz recognizes his team's potential.
"We had a tough start versus Greater Atlanta Christian," he said, noting that the team is still "learning how to win."
Especially against tough competition like GAC, which De La Cruz noted fielded "five seasoned starters" in Monday's game.
"They were red hot from behind, the arc shooting 65 percent from the 3, and they out-rebounded us 39-14," he added. "They're well-coached and have a lot of size."
The Lions, he said, showed positives of their own.
"Some positives from that loss are that we had moments where we looked good and I saw what we can become," he said, emphasizing that the season is still young and that the Lions "have a lot more growing and learning to do."
Looking ahead, De La Cruz likes his team's chances.
"I am really excited about this group, and I know that we will continue to get better as we get to February and March," he said.
The Lions boys basketball team hopes to enjoy a rebound similar to the Lady Lions, who improved to 1-2 on the season following a 67-34 win over Alexander on Monday.
The Lady Lions opened with two heartbreaking, but telling, losses this season. The Trinity girls basketball team erased a 13-point halftime deficit against the Marist War Eagles to force double overtime — before falling 48-44. The Lady Lions continued to improve, going toe-to-toe with 7-A playoff contender Denmark in their next game, but ultimately losing in the end, 43-47.
The Trinity Christian girls team will face off against Landmark Christian on Dec. 2 at 6 p.m., following a Nov. 23 showdown against Etowah at 4 p.m. The boys team will square off against Landmark Christian on Dec. 2 at 7:30 p.m.