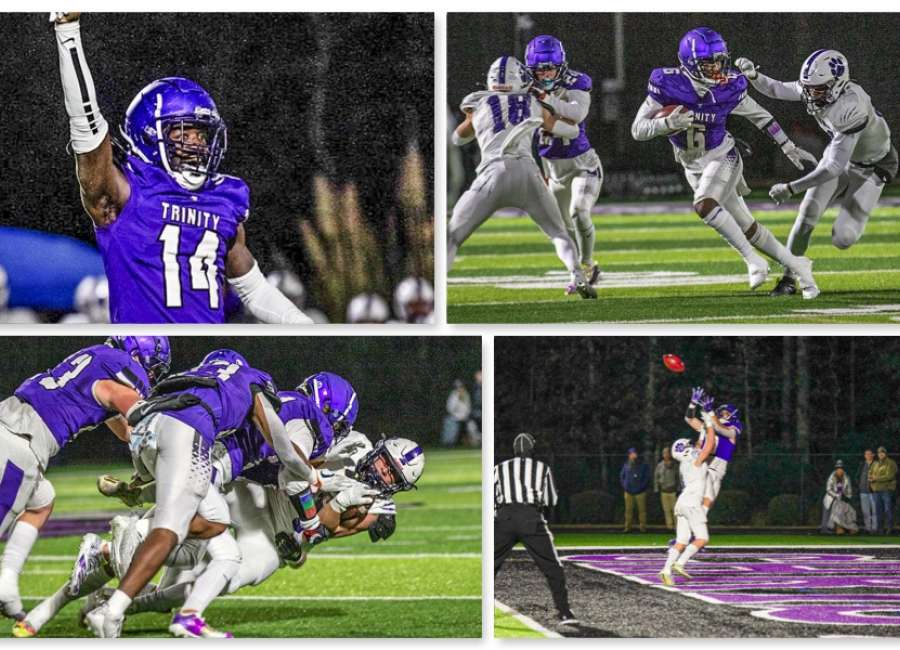 By Jared Boggs
The Lions leaped to an early lead over Darlington in the Class A Private state quarterfinals Friday en route to a 56-7 blowout victory.
The win sets up an upcoming Final Four matchup against Eagle's Landing Christian Academy — a team looking for its fifth consecutive Class A title.
Trinity stuck to the plan in Friday's rout, with the team's first score coming from an 88-yard strike from David Dallas to Dominick Cosper with 8:32 remaining in the first quarter. Dallas would connect with his brother Josh Dallas slightly over five minutes later to put the Lions up 14-0 by the start of the second.
The three widened the lead with two additional plays before half. Cosper kicked off second-quarter scoring with an 11-yard run, with David and Josh Dallas connecting for the second time on a 30-yard pass fewer than 90 seconds later to put the team up 28-0 at half.
Despite being up big at half, Coach Dallas and his Trinity Lions had no plans of letting off the gas. Trinity took advantage of two turnovers and David's strong arm to score triple touchdowns in the third quarter.
Dallas found senior Javan Harrison on a 70-yard rocket of a pass to put the Lions up 35-0. A quick play by Christian Hansen forced a fumble that was returned by Bryce Wilcox for 47 yards to widen the lead to 42-0. Josh Dallas, who surpassed 1,000 yards rushing on the season in Friday night's game, capped off third-quarter scoring with a 14-yard reception.
Darlington showed heart with the first strike of the fourth quarter, bringing the game 49-7. Trinity's defense responded late in the fourth with a 31-yard interception return by Landon Clare to bring scoring to a close with the Lions up 56-7.
Trinity's next challenge against ECLA will likely prove tougher — but not impossible. The Lions beat ECLA 34-3 earlier this year, in the Chargers' only loss to a Class A opponent this season. The upcoming rematch of these two Class A juggernauts will decide which team will advance to the division championship.
Photos by Michael Clifton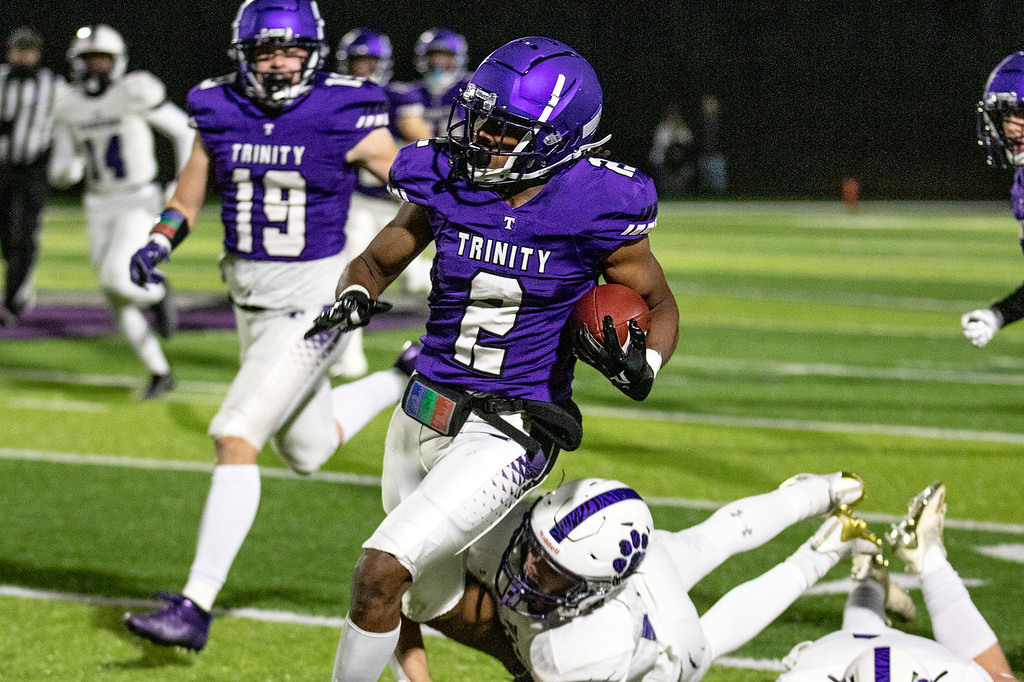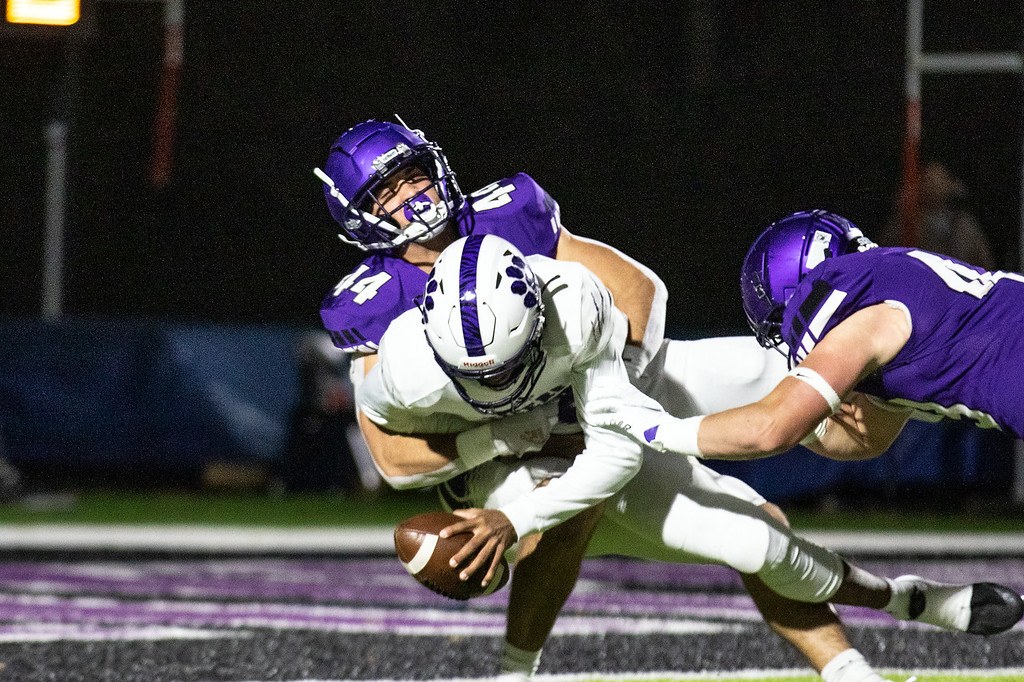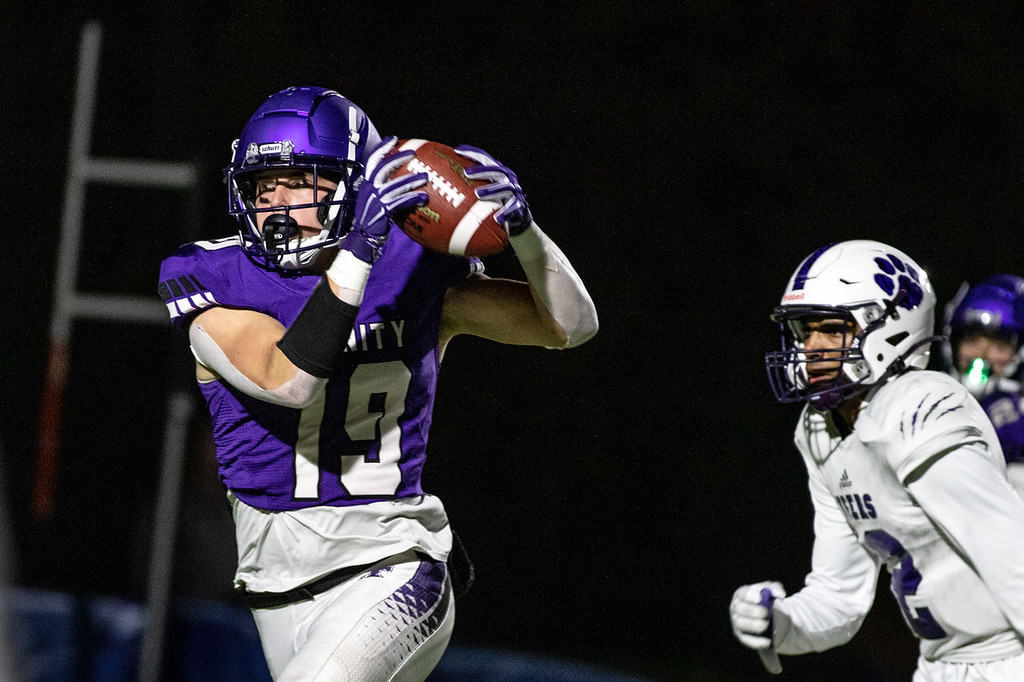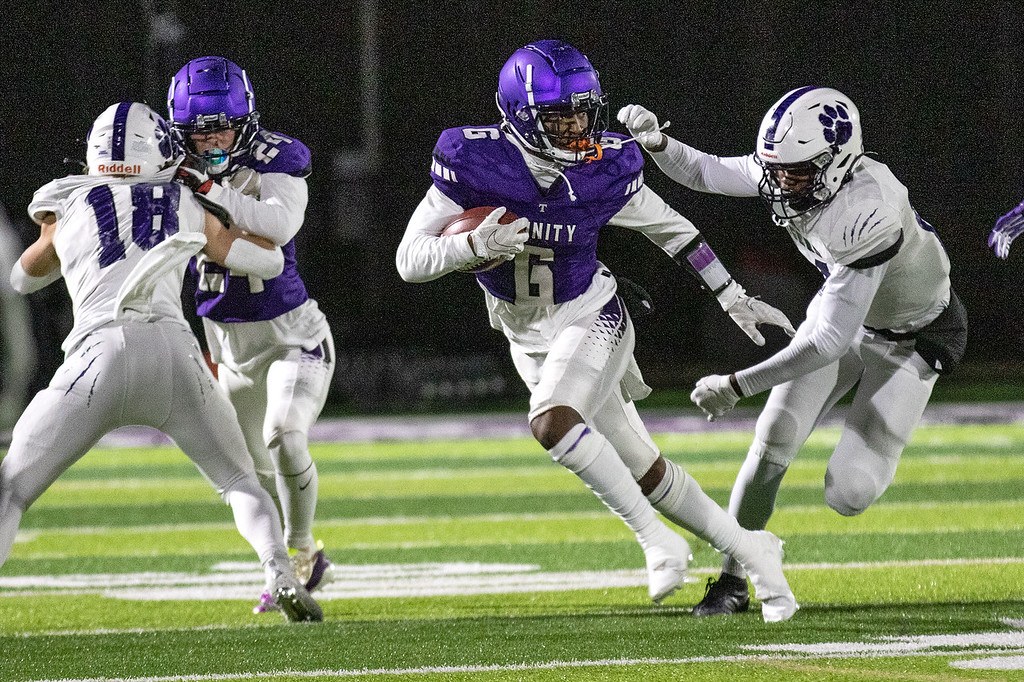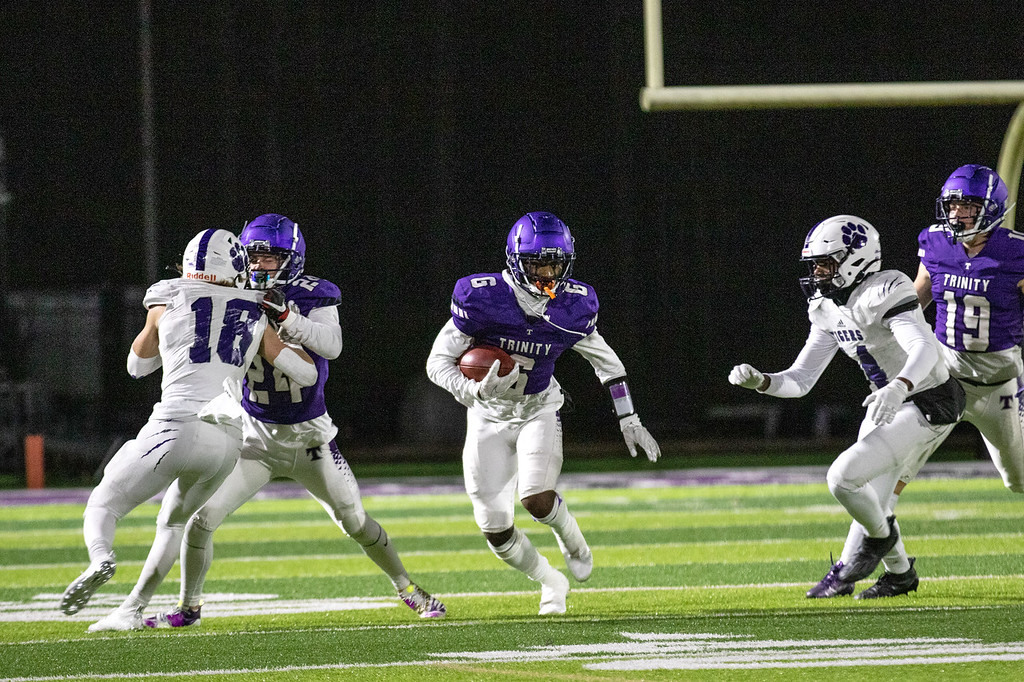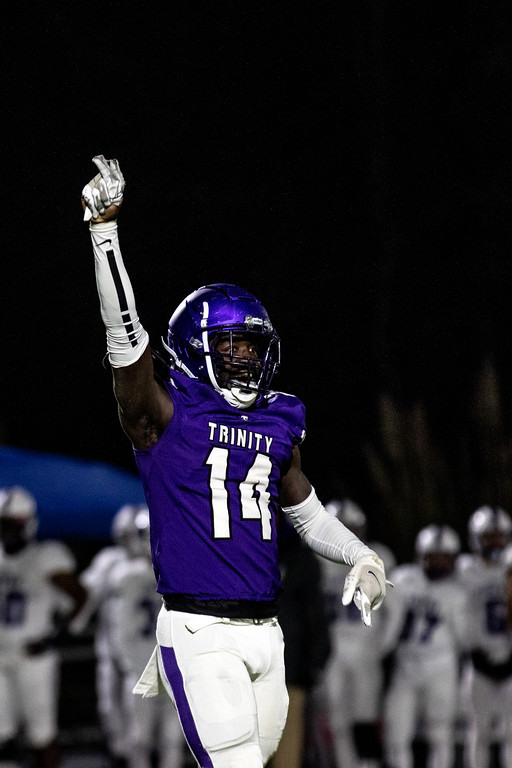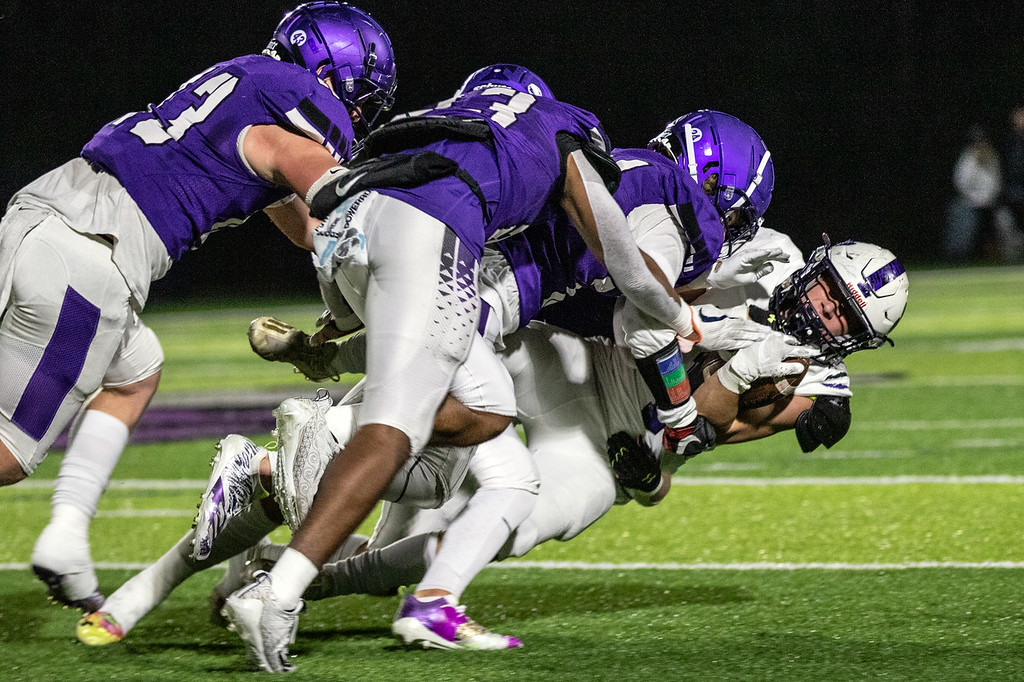 Photos by Emily Walker