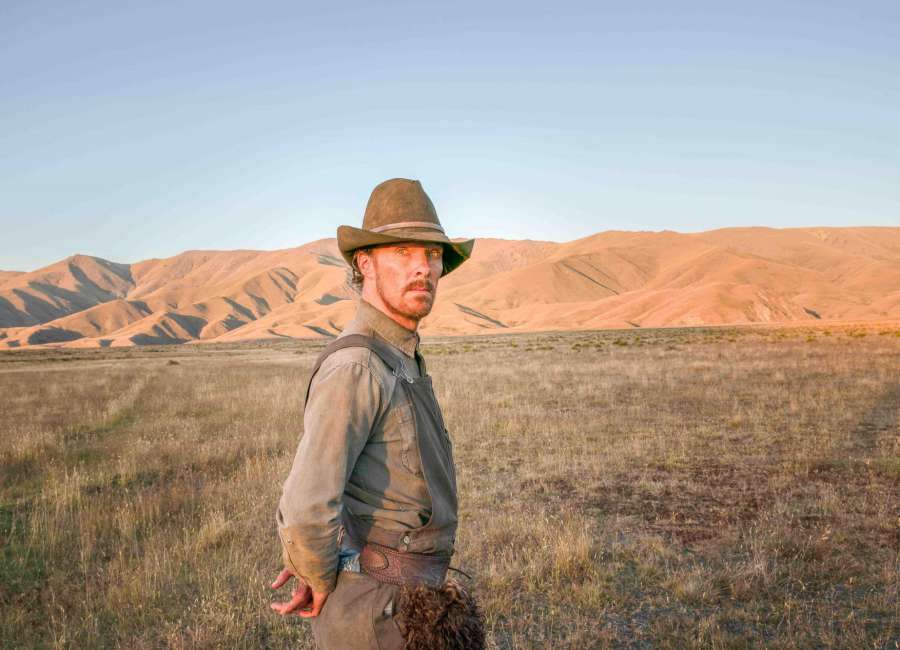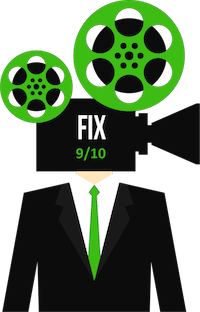 Review by Jonathan W. Hickman
There's something off about Phil Burbank.
He's a proud and capable rancher in 1920s Montana. But his posture is impossibly too ridged, too upright, too perfect, too much. His attitude is abrasive and cutting.

When his sensitive, stoic brother, George, decides to marry, Phil expresses immense displeasure to the dismay of George's bride, Rose.
Despite the natural beauty all around them, an ugly rottenness invades the potential happiness of this threesome. And things get more complicated when Rose brings her thoughtful, effeminate teenaged son, Peter, to the ranch. This new blended family dynamic threatens to undermine the roughhewn world that Phil has constructed.
In "The Power of the Dog," Phil is played by Benedict Cumberbatch. Most viewers might recognize the gifted British actor as the MCU's Doctor Strange. His angular features and erudite manner make him adept at playing arrogant characters. Of course, those characters have superior talents, but it's a smugness that makes them prickly and engaging. We wait to see pride goeth before the fall but root for redemption.
What distinguishes Phil from other conceited characters in Cumberbatch's filmography is Phil's rejection of intellectual talents. He's a man of letters, masquerading as a cowboy. And his control and dominance of George and their sprawling Burbank ranch are challenged by a woman and her intelligent child.
George is played by Jesse Plemons, an actor who is the polar opposite of Cumberbatch in almost every way. Plemons, who was not the first choice for George, gives an impressive understated, perfectly calculated performance. His doughy, round shape and tender, soft-spoken approach set him apart from Cumberbatch's overbearing, aggressive portrayal. It's an enchanting combination.
But the other two players in this often-tortured tale masterfully balance the narrative. Kirsten Dunst, Plemons real-life partner, plays Rose. And when the two look lovingly at one another, it's hard not to be drawn into their romantic magnetism.
Australian actor Kodi Smit-McPhee plays Peter. The tall, boyish, pencil-thin Smit-McPhee is the linchpin of "The Power of the Dog." Peter is odd, perhaps, gay, and through his wide eyes, Phil's weakness is exposed. Smit-McPhee is no stranger to this kind of timid, impressionable role, having played another young man in the fantastic 2015 Western "Slow West."
Oscar-winning filmmaker Jane Campion delivers a sophisticated adaptation of Thomas Savage's 1967 novel. Her screenplay makes each character distinct in this Americana tragedy. Everyone is haunted by demons seen and unseen. The subtext is disarming. Campion wastes nothing. So much is conveyed in a glance or a subtle movement, making Campion's accomplishment here a compelling exercise in mature storytelling.
The supporting cast includes a minor role for Thomasin McKenzie, who we recently saw in Edgar Wright's "Last Night in Soho." Georgia-born actress Frances Conroy (see "American Horror Story") appears as the Burbank's detached mother. Adam Beach shows up at a critical moment, and it was good to see Keith Carradine playing a condescending Montana governor.
"The Power of the Dog" looks terrific, having been lensed by Ari Wegner. In 2021, cinematographer Wegner showed us great range behind the camera. Her work on "Zola" showcases a handheld indie look, whereas Campion's gorgeous neo-Western unfolds on a much larger canvas. The two films couldn't be more different visually. Both movies should be lauded for Wegner's efforts.
And although "The Power of the Dog" will be available on Netflix, I encourage viewers to consider watching it in theaters. The sweeping vistas are captured beautifully by Wegner's camera. See this one on the biggest screen possible.
"Dog" also contains a score from Radiohead's Jonny Greenwood. Recently, his music was instrumental in setting the ominous tone for Pablo Larraín's "Spencer." And we will get more Greenwood in Paul Thomas Anderson's much-lauded "Licorice Pizza" opening next month. He's sure to net another Oscar nomination for one of these fine films, and voters will have to pick one among the three serious contenders.
Music does play a role in "Dog." One sequence has Rose on piano and Phil nearby on banjo. Rose is intimidated as she attempts to tame a baby grand, and Phil taunts her with his everyman banjo. It's an unnerving scene that's telling of each character's emotional fragility.
The presence of the piano is a not too subtle reminder of Campion's 1993 Oscar winner "The Piano." Expect "Dog" to put the auteur back in the running for best director honors.
"The Power of the Dog" is a multifaceted modern Western. It contains four standout performances and immersive visuals. It's one of the year's best films.