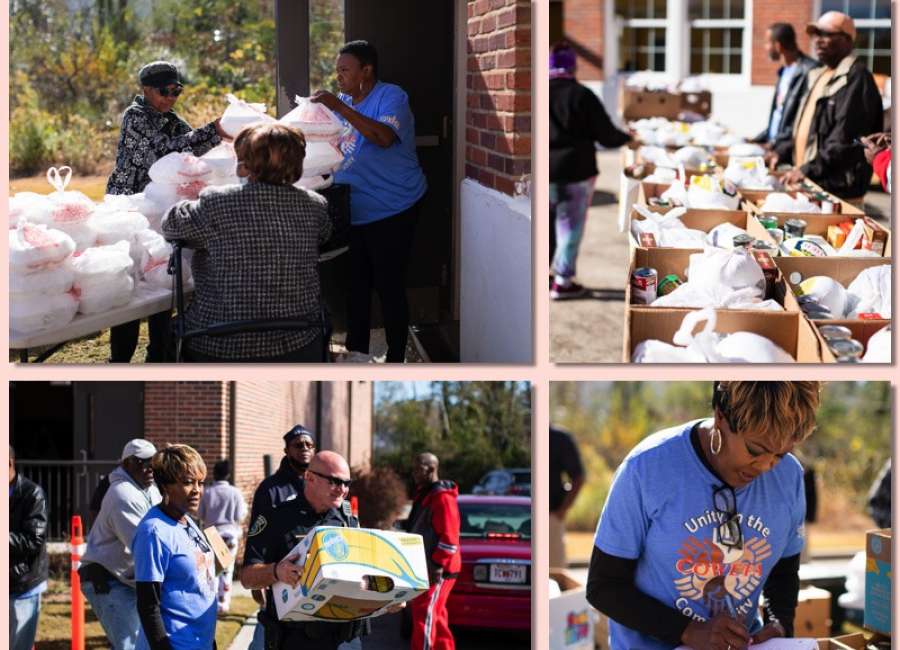 This year's Unity in the Community Thanksgiving outreach hosted by Ignite the Fire, with Bridging the Gap, local law enforcement and other organizations, served 200 hot meals and gave away 100 food boxes, along with clothing, cleaning products and household items.
This year's event was at a new location, the Howard Warner center, and on a new day, the Tuesday before Thanksgiving. The food went quickly, as it always does.
Last year, there was no hot meal because of COVID-19, but organizers resumed serving Thanksgiving dinner this year. Food boxes were filled with items that could be used for a Thanksgiving dinner, including roasting hens and produce.
Newnan Police officers and others helped deliver food to those who couldn't make it to the event.
The Ignite the Fire Movement is a group of several local churches which holds prayer rallies and outreach events. The organization also accepts donations for its outreach programs.
For more information visit ignitethefire.info or the Ignite the Fire Movement page on Facebook.