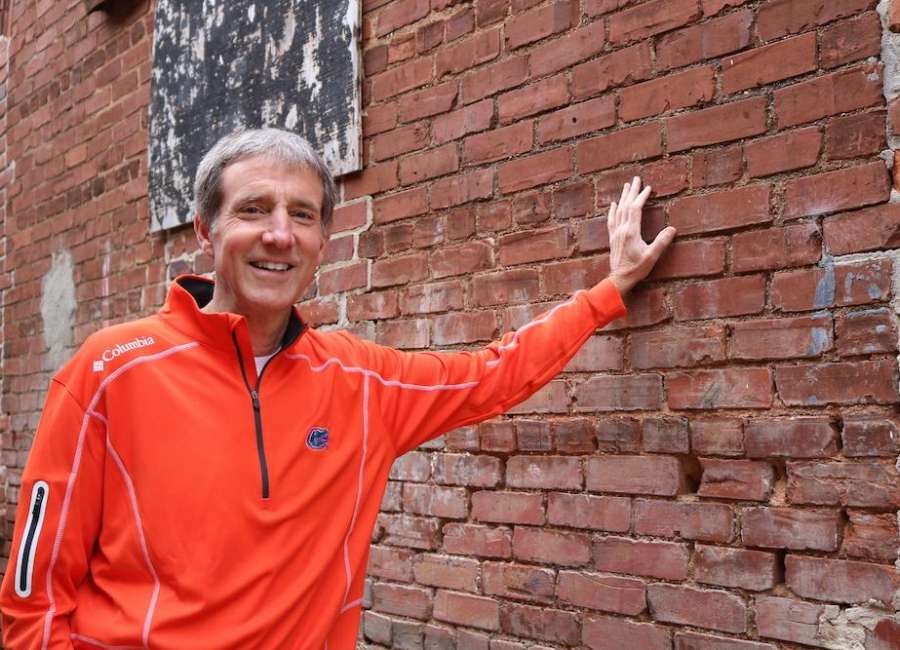 To illustrate how ridiculous bowl games have become, let's look at a team that's near and dear to my heart: the Florida Gators.
After this week's embarrassing overtime loss to Missouri, the Gators have a record of 5-6.
That means to become bowl eligible (6 wins), they would have to beat arch rival Florida State – also with an unimpressive record of 5-6 – over Thanksgiving weekend.
Here are the five teams Florida has defeated this year: Florida Atlantic, South Florida, Samford, Vanderbilt and a Tennessee team earlier this season before the Vols figured out they weren't as bad as critics made them out to be. In other words, not a single significant win. Yet if they beat the Seminoles, the Gators will play in a bowl game. To top it off, if the Seminoles win, they will appear in a bowl game. At least Florida State appears to be on the way up, while the Gators have been steadily heading in the opposite direction. The point is, ironically, that bowl games are pointless.

Wake Forest entered their game against Clemson ranked as the 10th best team in the country, were undefeated as recently as two weeks ago, and had scored 35 or more points in every one of their games this season. All of that – just like the ACC's chance of landing a team in the playoffs – are out the window after Clemson's 48-27 win over the Demon Deacons in Death Valley. Incidentally, despite all of the credentials mentioned earlier, Wake Forest went into the game as 4 ½ point underdogs.
In the Big 10, #4 Ohio State pounded #7 Michigan State, 56-7, in a game that wasn't nearly as close as the score indicates. Meanwhile, #6 Michigan also did its fair share of pounding on Maryland, winning 59-18. Next week's Ohio State – Michigan game will determine who will play either Wisconsin or Iowa in the conference championship game. If the Buckeyes or the Wolverines come out on top, they will garner a spot in the playoffs. Incidentally, Michigan State is working on a 10-year, $95 million contract extension for head coach Mel Tucker. If that happens, Tucker would be the third highest paid coach in the country behind Nick Saban and "Book 'em Dabo" Swinney. It's worth mentioning that Tucker's counterpart this weekend – Ryan Day of Ohio State – now has a 33-3 record in his fourth season with the Buckeyes, that includes a perfect 23-0 record in conference games. I imagine Day's agent must be drooling right about now.
In the Big 12, next week's "Bedlam" is looking bigger than ever as it will pit two teams with identical records: 10-1 overall and 7-1 in the conference. The two teams are Oklahoma, a 28-21 winner over Iowa State, and Oklahoma State, a 23-0 winner over Texas Tech, who will battle it out to determine who is the top dog in the Big 12. Should the Sooners win, the two teams would meet again the following week in the conference championship. If the Cowboys win, they would likely play Baylor for the title. A one-loss team from Oklahoma would have a legitimate shot at the playoffs; not so for a conference champion with multiple losses, however.
In the Pac 12, they can forget about sending a team to the playoffs after #3 Oregon's 38-7 humbling loss to Utah. The two teams will likely meet again in two weeks in the conference championship, but regardless of the winner, they will have a minimum of two losses on their resume – and a multiple-loss Pac 12 champion won't cut it with the playoff selection committee.
#5 Cincinnati remains undefeated after a 48-14 win over SMU, and with Oregon's loss, it opens the door for the Bearcats to (finally!) garner an invitation to the playoffs – if they can get by Houston in the AAC championship game. Meanwhile, #8 Notre Dame (who, as you may recall, already LOST TO CINCINNATI) easily disposed of Georgia Tech, 55-0.
In the SEC, six teams played nonconference opponents, winning all six games by a composite score of 306-64 (average score per game: 51-11). #1 Georgia was one of the six, beating Charleston Southern easily, 56-7. #2 Alabama had a tougher time against conference rival Arkansas, edging the Razorbacks by a touchdown, 42-35. The two teams will meet in the SEC championship game in two weeks. If the Bulldogs win, the Crimson Tide won't be in the playoffs. That would open the door for the fourth and final spot – the one usually going to underperformers like Oklahoma and Notre Dame – going to, well, either Oklahoma or Notre Dame. However, if Alabama wins, the SEC will once again have two teams among the final four.
The Heisman appears to be down to two players after Michigan State running back Kenny Walker III was eliminated after being virtually invisible this weekend against Ohio State. The two remaining candidates – both playing quarterback for teams with identical 10-1 records – are Ohio State's CJ Stroud and Alabama's Bryce Young. The winner will likely be determined over the course of their next two games, because at this point in the season their statistics are virtually identical:
Stroud: completed 69% of 311 passes for 3,036 yards, 30 touchdowns and five interceptions.
Young: completed 71% of 327 passes for 3,025 yards, 33 touchdowns and three interceptions.
Finally, the death knell continues for Longhorns head coach Steve Sarkisian: West Virginia – 31, Texas – 23. A record of 4-7, with losses in the last six games, doesn't sit well with the Longhorns faithful. For that matter, Florida head coach Dan Mullen's 5-6 record, with only two wins against conference opponents, doesn't sit very well with the Gators faithful, either.
I give the edge to Sarkisian at this point: there's no chance of his team embarrassing him in a bowl game this year. For Mullen, there's still a slight possibility.
Scott Ludwig lives, runs, and writes in Senoia. His latest book, SOUTHERN COMFORT is his second collection of 101 columns. His first, SOUTHERN CHARM, and all of his other books can be found on his author page on Amazon. He can be reached at magicludwig1@gmail.com