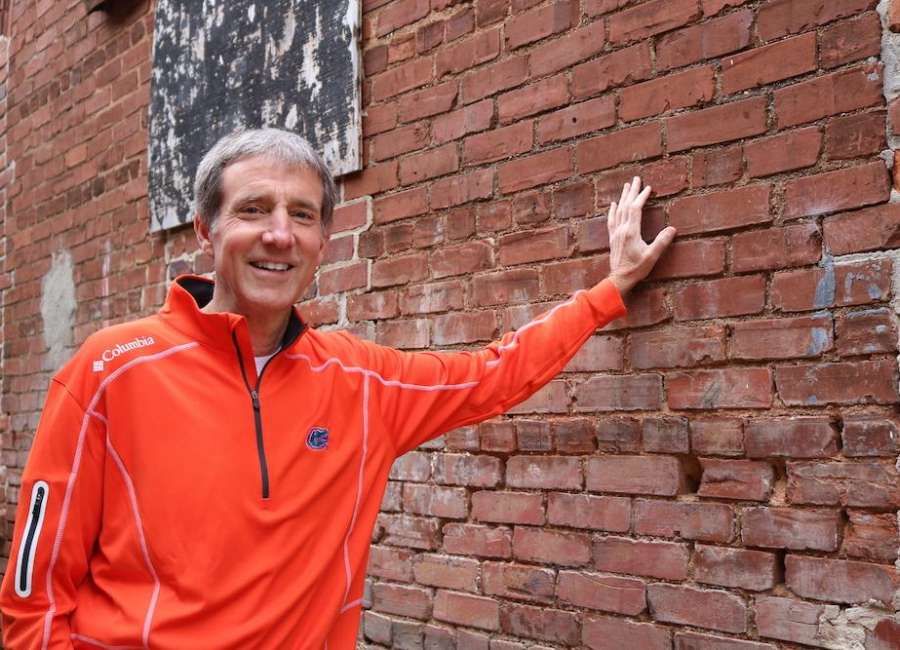 Before getting to the Top Ten, a little housekeeping is in order:

Wake Forest continued its string scoring 35 or more points in every game this season – and once again, they needed every one of them: Demon Deacons – 45, North Carolina State – 42.
Auburn led Mississippi State 28-3 and appeared to be in total control of the game, and in the ugliest turnaround since the Atlanta Falcons threw away the Super Bowl a few years ago with an identical lead, the Bulldogs scored the next 40 points on their way to a 43-34 victory over the Tigers. Auburn ended its string of 63 victories without a loss when they were ahead by 25 points or more. Mississippi State, on the other hand, staged their largest comeback in school history.
Miami played in their sixth consecutive game decided by four points or less, and they've won exactly half. Saturday wasn't one of them: Florida State – 31, Miami – 28.
Florida surrendered 42 points – IN THE FIRST HALF ALONE – against Samford. Incidentally, it was the most any team – and that includes all the D-1 teams that probably never even heard of Samford before – has ever scored in one half against the Gators. Florida turned it around in the second half, resulting in a 70-52 win that, at least for the time being, kept head coach Dan Mullen from having to line up behind exiled defensive coordinator Todd Grantham in the unemployment line.
There was a 99 percent probability of Texas defeating Kansas, meaning that if the two teams were to meet annually over the course of 100 years, the Longhorns would only lose once. Therefore, the Longhorn faithful in Austin saw what turned out to be the "Game of the Century" as Kansas pulled off the improbable upset in overtime, 57-56. Texas head coach Steve Sarkisian just might beat Dan Mullen to the unemployment line.
Getting back to the Top Ten, in order:
#1 Georgia graciously spotted Tennessee an early touchdown - to the delight of their overly optimistic hometown fans – then the Bulldogs did what they do best: Dominate, with a capital "D." Georgia – 41, Tennessee – 17. Georgia will most certainly be undefeated when they meet Alabama in the SEC Championship in December, and if the Crimson Tide happens to pull the upset, the SEC will likely have half of the teams in the playoffs.
As for #2 Alabama, the only surprising thing about their game is that at one time New Mexico State was ahead. But not for long. Alabama – 59, New Mexico State – 3.
#3 Oregon dispatched Washington State, 38-24. Unless Oregon loses the Pac-12 championship game, the Ducks appear to be this year's sacrificial lamb in the playoffs, taking the spot usually given (yes, given) to Oklahoma or Notre Dame.
Purdue put more than enough points on the board to beat #4 Ohio State – had the Boilermaker defense bothered to show up. They didn't. Buckeyes – 59, Boilermakers – 31.
#5 Cincinnati – boasting (facetious font) the 99th toughest schedule in the country – won their 10th game of the year and remain undefeated … and quite possibly on the brink of a playoff spot. But only if the playoff committee decides to turn a blind eye to the fact that – excluding their win over Notre Dame – their other nine victories have been against teams that collectively have won a third of their games.
#6 Michigan struggled against Penn State, a team that in recent years seems to start out strong at the beginning of the season only to crawl across the finish line. Michigan – 21, Penn State – 17. Michigan's troubles against the Nittany Lions doesn't bode well for them in their season finale in two weeks against their nemesis, Ohio State. Nor for their head coach Jim Harbaugh, who desperately needs to beat their rival "own south."
#7 Michigan State, ranked below Michigan despite beating them in the regular season and sharing identical won-loss records (once again illustrating the shortcomings of the polls/ranking system/weekly coin toss), appears ready for their game with Ohio State next week. As for the Buckeyes, if they want to return to the playoffs, they will have to earn it with games against the two schools "up north" over the next two weeks.
#8 Oklahoma lost for the first time this season, and it probably won't be the last. And I don't mean the playoffs, because at this point it's a longshot that they'll be in them. Baylor – 27, Oklahoma – 14. Note to Sooner head coach Lincoln Riley, who got upset over the Bears kicking a field goal as time expired, remember the words of Steve Spurrier: "My job is to put points on the board; your job is to stop us."
#9 Notre Dame beat Virginia, 28-3. Sorry, Fighting Irish: too little too late. As we've already established, one loss and you're out (of the playoffs). If anyone gets "your spot" this year – or Oklahoma's, for that matter – it will be Cincinnati. You might remember them: they beat you in South Bend earlier this season.
It would have been easy for #10 Oklahoma State to look ahead to their "Bedlam" matchup with Oklahoma in two weeks, but they weren't. In a dramatic display that they mean business: Cowboys – 63, TCU – 17.
Finally, there's a lot of talk about undefeated Cincinnati deserving a spot in the playoffs. As long as the Bearcats continue playing "soft schedules," they won't be taken seriously. Maybe they should consider joining the Big 10. They could start by giving Rutgers a call (or perhaps Maryland, maybe Indiana) to see if they'd be willing to give up their spot.
It wouldn't hurt to ask.
Scott Ludwig lives, runs, and writes in Senoia. His latest book, SOUTHERN COMFORT is his second collection of 101 columns. His first, SOUTHERN CHARM, and all of his other books can be found on his author page on Amazon. He can be reached at magicludwig1@gmail.com