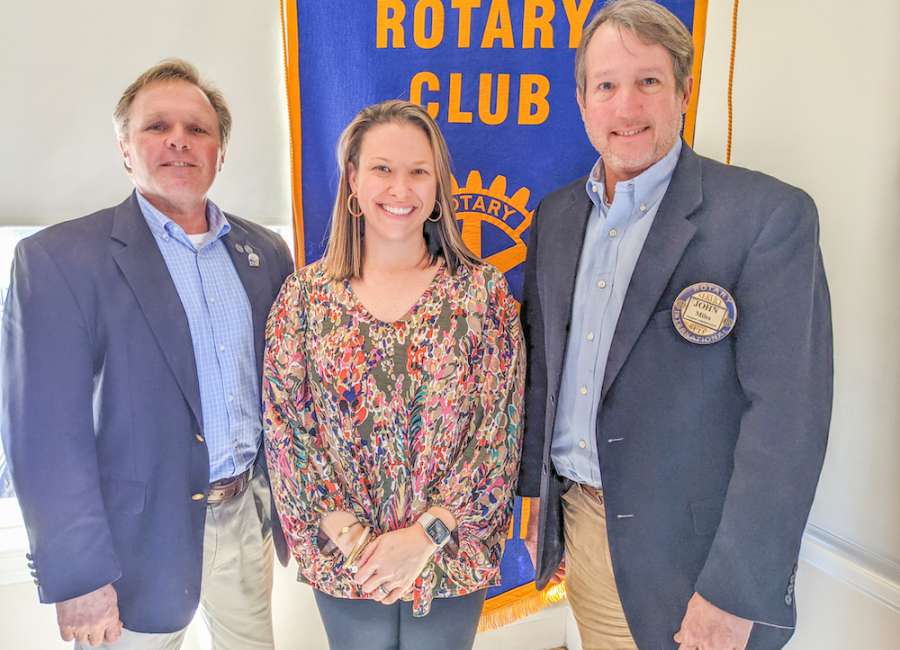 During last week's meeting of the Newnan Rotary Club, Coweta Samaritan Clinic Executive Director Kelly Hines spoke about the state of the clinic and their need for volunteer dentists.

The Coweta Samaritan Clinic offers free primary medical care to uninsured Coweta County residents ages 19 and older with an annual household income below 200 percent of the federal poverty level.
Although they have a few paid employees, many of the practitioners and administrative staff are volunteers.
All told, clinic practitioners had 2,835 patient visits with 496 unique patients this year, which brings the total number of patient visits to nearly 22,000 since the clinic opened its doors in 2011.
"These folks come to us with a lot of baggage, so we try to really work hard with them from their initial visit all the way through with our social worker and other resources in the community to make sure that we are taking care of their psychosocial needs because if they're not doing well psychosocially medically speaking, that's really irrelevant," Hines said. "Sometimes we have to remind ourselves, we can't fix all of their problems for them, but we do far more than just a normal doctor's office."
The clinic has many community partners, including Piedmont Newnan, who processes lab work for patients, while CTCA provides upper and lower endoscopies and oncology care for clinic patients.
The clinic also provides dental services, although they are currently seeking new volunteer dentists.
"We've had 91 dental appointments this year, which range from cleanings to basic extractions. And then if our patients require anything further like a filling or dentures, again we can refer out to our volunteers," she said.
The clinic keeps medications on hand so that if a patient is prescribed something, they can obtain a starter pack to get them started until their prescription can be filled. Patient assistance programs also help to secure high, dollar medications and insulin.
"We have nearly 1,500 using our patient assistance program, with orders that have benefited over 300 of our patients," Hines said. "A good majority of our patients are benefiting from that program, and this is something that's just unbelievable to us — the estimated wholesale value. And again this is just a year-to-date of $1.9 million. So that's representative of dollars being saved by the clinic and by our patients."
The clinic's 2021 operating budget is about $820,000, and it is funded nearly entirely with private donations. The clinic is funded largely by grants but is still dependent on community support to survive, including their annual fundraiser, the Bluegrass and Barbecue event.
"Approximately 95 percent of every dollar goes directly to caring for our patients, which is something we're very proud of, and it's very competitive in terms of market standpoint," Hines said.
Hines said there are many other ways to help the clinic.
"Our patients are always in need of warm coats and toiletries like toothbrushes, soap, shampoo and deodorant, and we welcome those donations," Hines said. "One new thing that we've kind of started is our gift cards. If you ever want to do a $10 gift card collection for Walmart or Publix, any place where we can do prescriptions, or groceries or even gas, those are very helpful as well."