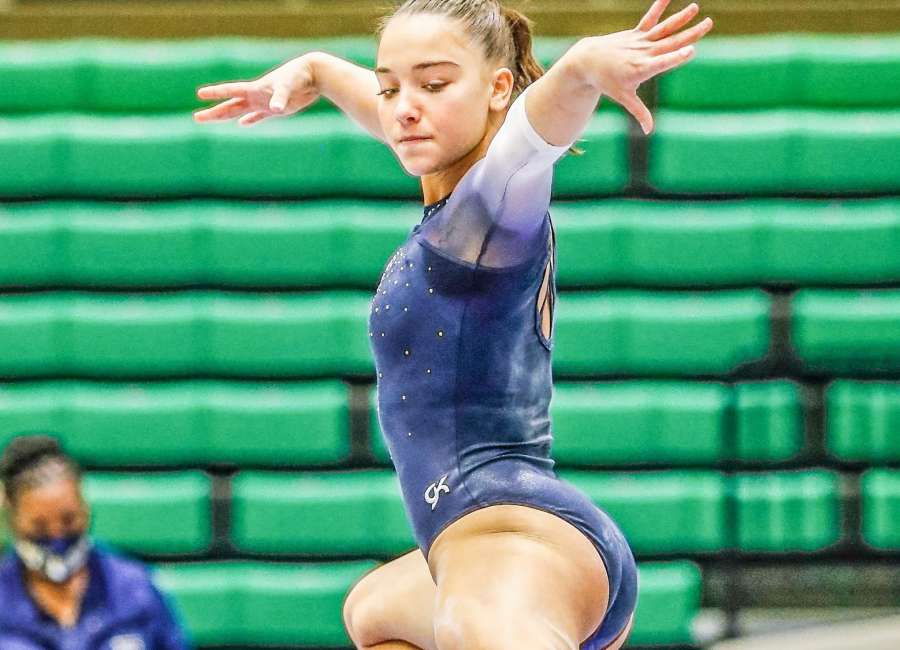 Ruby Goad, senior at Newnan High school, on National Signing Day, joined the Texas Woman's University gymnastics program.
The School is located in Denton Texas. The Newnan native spent four years at the Newnan School of Gymnastics, where she competed on a team state champion while capturing all-around state champion honors.
"Ruby has a smile that can energize an entire room, while also radiating intensity," said Head Coach Lisa Bowerman.
"She is an incredibly talented all-around athlete (whom) we see finding a spot right away in our Beam and Floor lineups, and possessing the ability to add the other two events quickly into the mix. Ruby will captivate our fans and will certainly leave her mark on the TWU Gymnastics history books."