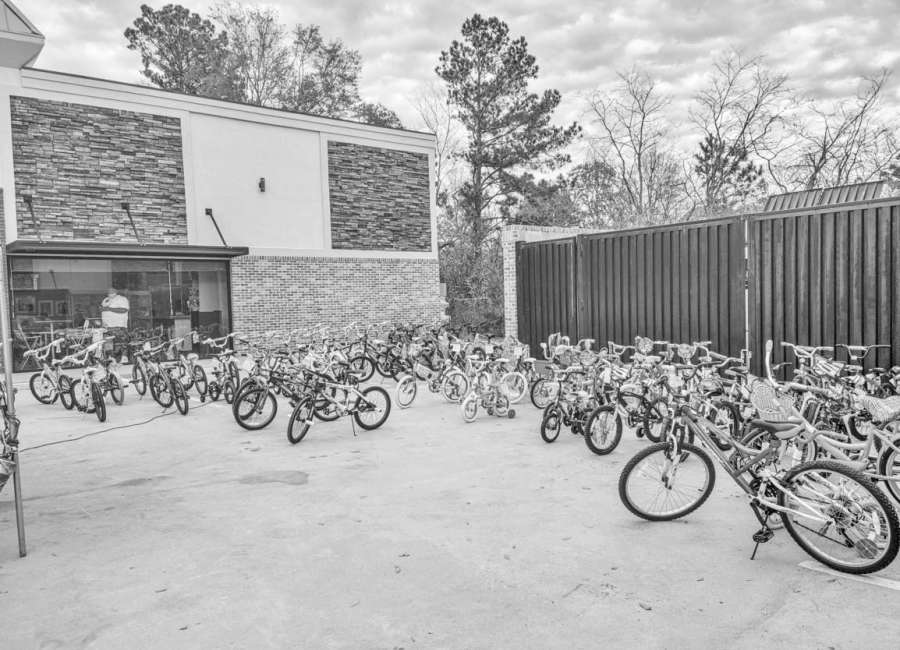 Last year, Prevailing Grace Ministries and B's Kitchen partnered to distribute 100 bikes to Coweta County youth, and this year the duo hopes to donate even more bikes.
Pastor Jarmaine Elder Sr., founder of Prevailing Grace Ministries, said this is a way for the entire community to give back.
"Although the last two years have thrown some curveballs our way, we still have so much to be thankful for, and I believe one of the best ways to show gratitude is by giving," Elder said.
Elder said donations of new or gently used bikes are currently underway. Monetary donations to purchase bicycles can also be made. Bikes can be dropped off at B's Kitchen at 226 Grenville St., Newnan.
"Prevailing Grace is now a 501(c)(3) organization, so donations can be tax deductible," Elder said. " We had an overwhelming response last year during the height of the pandemic. I am excited to see how many children we can help this year."
Elder said bikes will be distributed Saturday, Dec. 18 at B's Kitchen, just like last year. Donations for bikes will be accepted that day as well. Bikes will be distributed, one per family. Elder said this is to make sure each family gets a bike.
"For families with multiple children, we will take their information and distribute more bikes as they come in," he said.
Both Elder and Minister Rodney Brown, owner of B's Kitchen, said last year's bike drive was a success and wouldn't have been possible without the generous donations. In addition to the bike giveaway, B's Kitchen will also provide a free biscuit and coffee to seniors age 60 and older. B's Kitchen also provided breakfast last year.
Both Elder and Brown said the bike drive would not have been a success without gracious donors who donated bikes and helped with the breakfast giveaway. Brown said he wants to make sure seniors have a good meal.
Last year at the bike drive, bikes were distributed, but Elder said he brought joy to help someone and also give someone the opportunity to follow Christ.
"That's what it's about," Elder said. "This bike drive is to help the youth in this community, but most importantly, to show Agape love and lead someone to Christ."
For more information, email prevailinggraceministries@gmail.com .