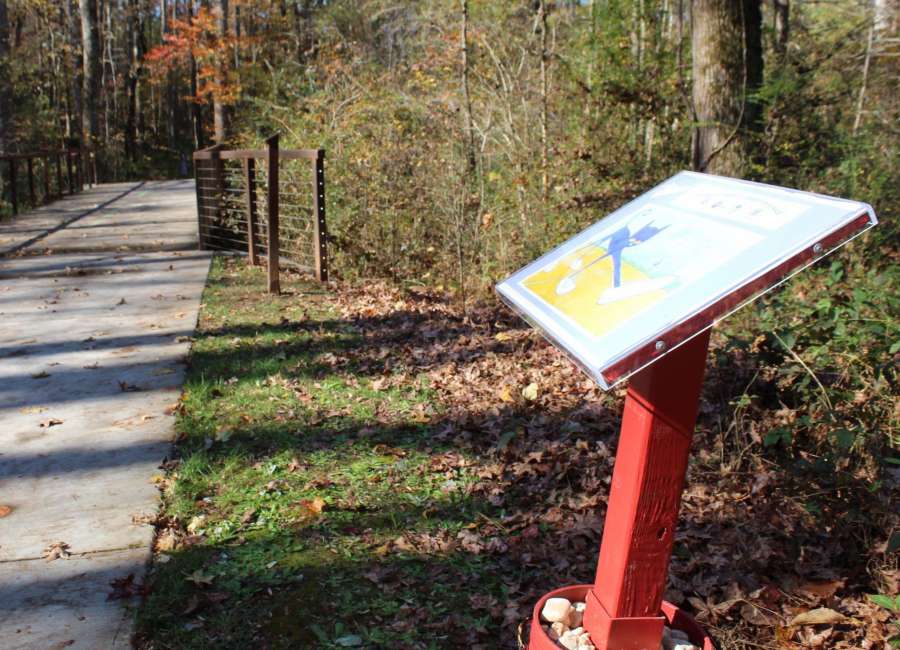 The Newnan Carnegie Library is presenting the Newnan Carnegie StoryWalk on the LINC trail through the first week of January.
The StoryWalk features laminated pages from a children's book, attached to wooden podiums installed along the LINC. As individuals stroll down the trail, they are directed to the next page in the story.
The story on the StoryWalk in the coming weeks is "Pete The Cat: I Love My White Shoes," written by Eric Litwin and illustrated by James Dean.
"We have been working on this project for a few years, so it is very exciting to see it come to fruition," said Susan Crutchfield, director of the Newnan Carnegie Library, in a press release.
"Carnegie staff including Elizabeth Ruppel and Teri Anderson have been working very hard on designing the pages and coordinating the design of the podiums with Tim Bowyer and Dan Kazmierczak. We could not have done this without financial support from Newnan Carnegie Library Foundation and the Edgar B. Hollis Trust and manpower support from the city of Newnan's beautification department."
The project was funded by the NCLF and the Hollis Trust. The wooden podiums were custom built by Kazmierczak.
The StoryWalk starts on the Newnan Centre entrance of the LINC, then taking a right-hand turn.