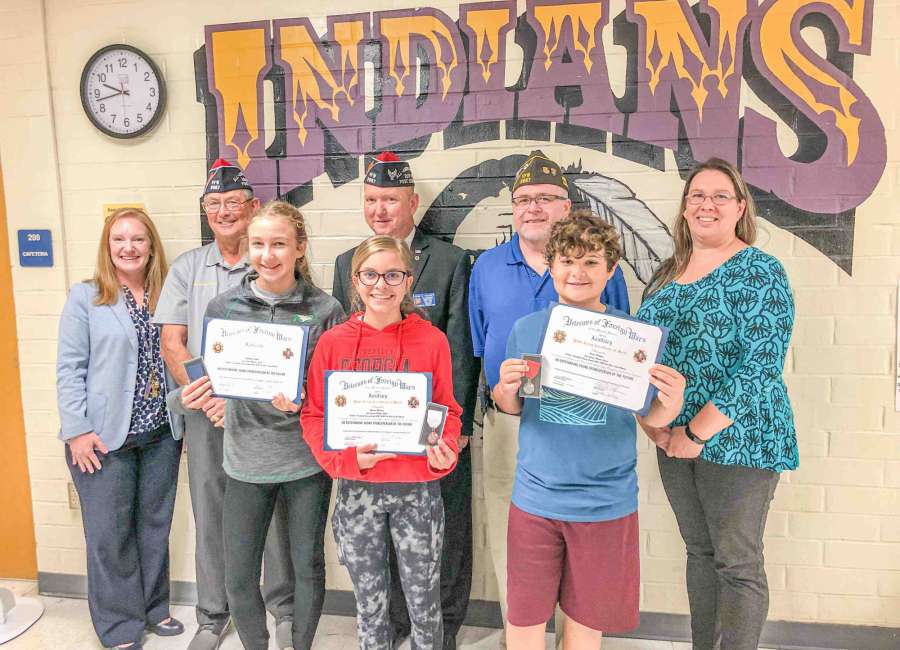 Patriot's Pen Essay Contest Winners were presented with Certificates and Medals at East Coweta Middle School by Senior Vice Commander John Skinner.
The students were asked to submit an essay of 300-400 words on the theme: How Can I Be A Good American?
School Winners included first place winner, Calleigh Lamb; second place winner, Kane Harkins; and third place winner, Hanna Monnin. From left are ECMS Principal Jeannette Hallam, Billy Alford, Calleigh Lamb, John Skinner, Hanna Monnin, Jay Maxwell, Kane Harkins and Teacher Amanda Knopp.