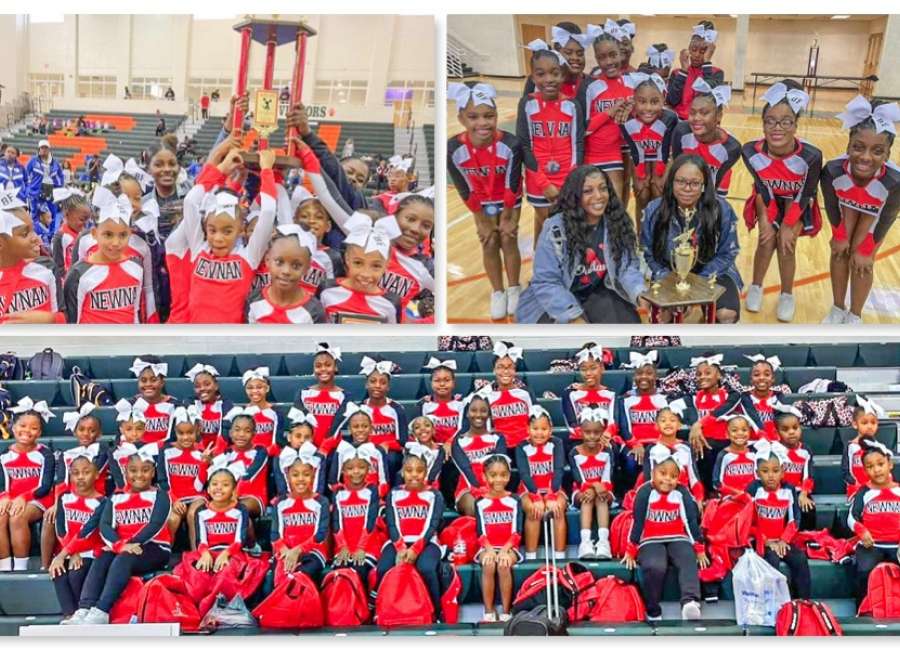 After a five-year hiatus, members of the cheer program for the Newnan Outlaws placed during their first competition last weekend at Stockbridge High School.
The 6U team, coached by Brigette Smiley and Yasmin Simpson, placed first in the competition.
The group also competed in the annual MAYFL-AYFL cheer competition.
Newnan swept the competition, with the 6U girls coming in first.
The 8U girls, coached by Brianna Dunnum and Christy Howard, came in second and the 12U girls, coached by Tanedria Bellamy and Gaylyn Farmer, also came in second.