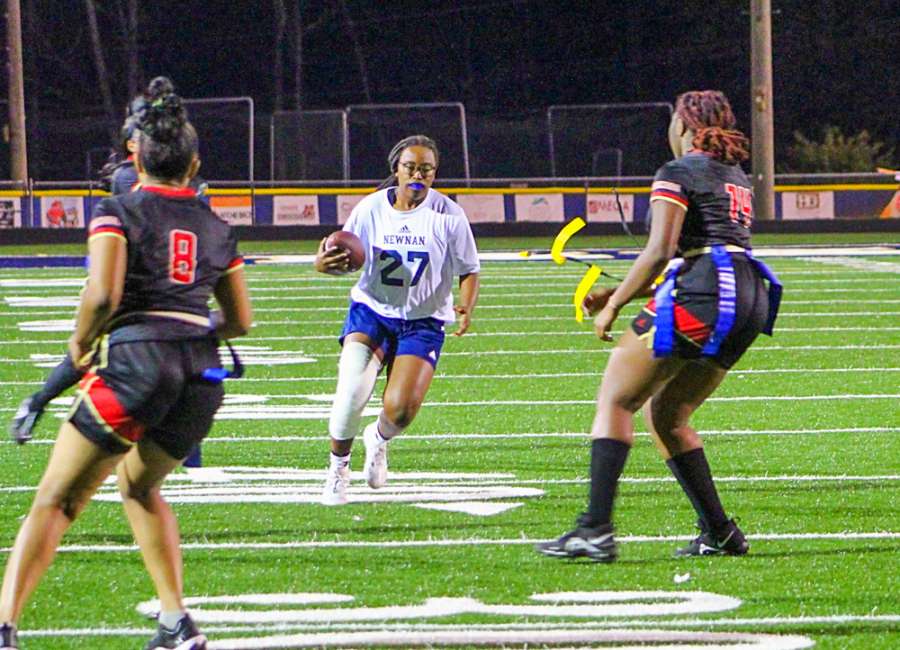 The Tuesday nights continue to light up the sky for girls' flag football.
On Tuesday, Newnan hosted Creekside and Northgate at Drake Stadium.
While both the Lady Cougars and the Lady Vikings easily defeated Creekside, the game between the two county rivals became a classic.

Northgate overcame a 12-0 deficit to score 19 unanswered points and win in overtime to reaming undefeated (6-0).
Trinity Christian swept two games at Banneker while the East Coweta Lady Indians pitched two shutouts against Fayette County and our Lady of Mercy in other action. Their record improved to 7-2.
Additionally, Trinity Christian traveled to Mary Persons on Thursday night but fell 13-0 to see their record drop to 6-3 on the year.
Next Tuesday, East Coweta will travel to Northgate while Trinity goes to Fayette County and Newnan heads to Banneker. Those games will conclude the regular season schedule.