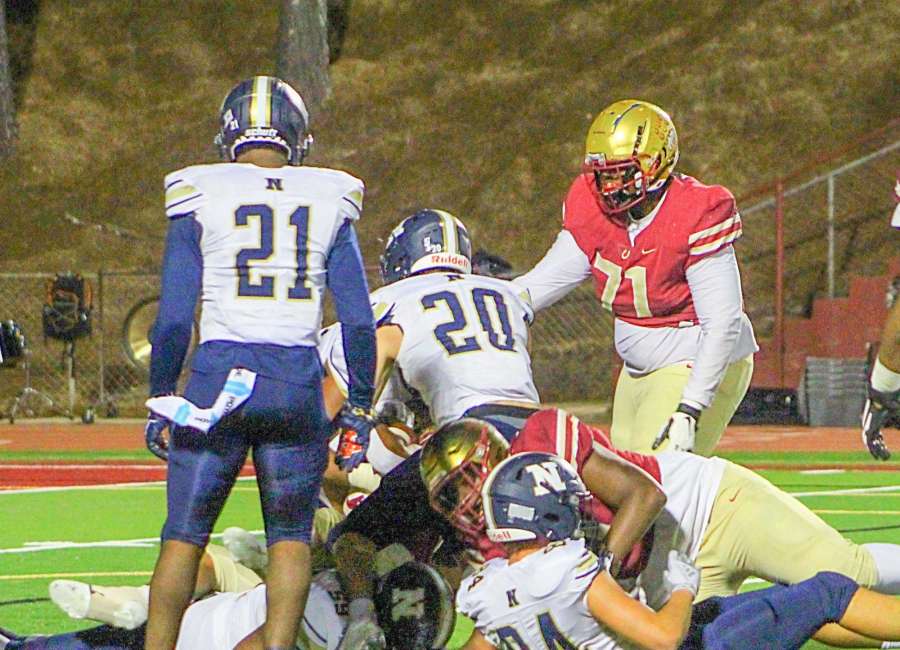 It was a challenging season for the Newnan Cougars before it even got started.

The March tornado sent the Cougars into a nomadic state from the beginning, and Head Coach Chip Walker and the team did the best they could to manage throughout the next eight months.
But in Georgia Class 7A football, things are challenging under the best circumstances.
In July and August, Newnan was lifting weights just outside of Drake Stadium in self-proclaimed "Newnan Beach." The other schools on their schedule worked out in their state-of-the-art facilities as they prepared for the season.
Despite facing numerous challenges, the Cougars never showed it. They competed game in and game out. They took their opponents to the wire every night and fought for every yard they could get.
On Friday, the Cougars traveled to Brookwood to play the Region 4-7A Champion Broncos.
Broncos junior quarterback Dylan Lonergan threw for five touchdowns and ran for another as Brookwood advanced with a 56-7 victory.
Jack Fitzgerald scored the lone touchdown for the Cougars to close within 28-7 late in the first half.
The Cougars' season ended with a record of 3-7. But of those seven losses, four were by four points or less.
The Cougars bring back plenty next season; they will play in a new region and a new classification. Now playing in Class 6-A, the Cougars will look to return to even more normalcy in the offseason.
They have star power players to build around, like quarterback James Paige and linebacker Ashton Heflin.
After the tornado, everyone wondered what the return to football would be like for the Cougars. How would the team, the coaches and the fans respond?
Looking back, you will see a team much more important than a win-loss record can define. History will reveal that the future successes the Cougars achieve on the field will be directly linked to the adversity faced in 2021.
This team carried the mantle that will lead to future greatness.