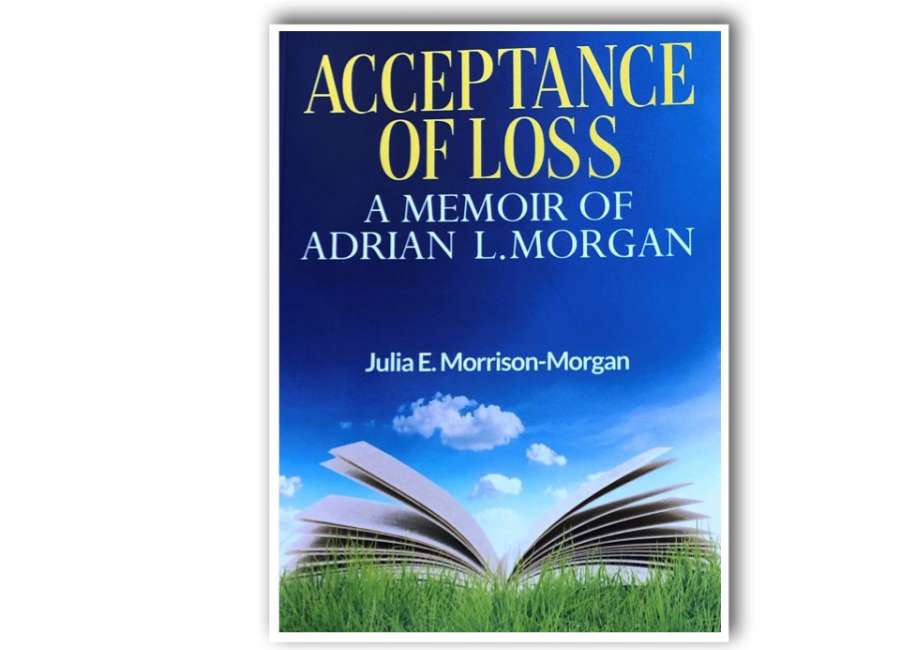 Newnan resident Julia Morrison-Morgan is using her gift of writing and her faith in God to help her through the grieving process of the unexpected death of her son.
Morgan's book, "Acceptance of Loss: A Memoir of Adrian L. Morgan," is about her grieving process and also about her son. Morgan said her son's death was very unexpected.
Suffering loss
"I believe when something like this happens so suddenly with a loved one, it can be extremely heart-wrenching regardless of the reason for the occurrence because nothing really prepares you for the shock," Morgan said. "There are many things in life we can change, but death is not one of them. It is final, which is why it can be so difficult to accept."
Morgan said she decided to share her experience because so many others have suffered the loss of a loved one because of COVID-19. According to www.mentalhealthamerica.org , expressing feelings and telling others how you are feeling will help someone going through the grieving process.
"This grief-stricken period can be hard to bear, especially during the holiday season," Morgan said. "Adrian passed in 2016, and it took four years before I could start putting the book together. Once I started writing, many fond memories returned, and it was gratifying to put some of those memories into print."
Writing the book
Morgan said it took her several months to write the book.
"Because the topic was difficult, but I pursued it because I thought by sharing my experience with the loss of my son it could be of help to others who may have had a similar experience," she said.
Morgan said the book is divided into two parts. The first part is about her experience with grief.
"I hope that by sharing how I have dealt with my loss, it will bring some comfort and reassurance to others who have had a similar experience," Morgan said. "Also, because I realize grieving the loss of a loved one can be heart wrenching and lonely at times."
Morgan said she feels that grieving the loss of a loved one may cast someone into a helpless state.
"So, finding a way to deal with a loss can be overwhelming because there is no one size or method of overcoming that fits all," she said. "Knowing this, I recognize my method may not be someone else's approach. Each person must find their respective path to the acceptance of the loss of a loved one. My faith and work in nature played a vital part in my healing process."
Morgan said the second part of the book is dedicated to her son.
"He worked at trying to make a positive difference in the world, especially in the field of education," she said. "Included in the book are testimonials from some of his friends and work associates. It is my hope his inspiration and zest in achieving will be an inspiration too."
Morgan said her son was really dedicated to his work in education.
"Adrian, he was a person who had worked hard to assist disadvantaged children in the field of education," Morgan said. "He had an attitude of persistence, so when something did not go right, he did not think of it as a failure but took it as a learning experience."
Moving forward
Morgan said writing the book has helped her to move forward.
"I could look deep within myself to determine what I could do to move forward by weighing options to find a path to accepting something I knew I could not change," Morgan said. "In this regard, it was very therapeutic."
Morgan said she has written two other books, but this is the first one she has published.
"I have not decided if I will write any more books, but it is certainly a possibility," she said.
Morgan, who is also a retired educator, keeps busy by serving on the Coweta County Public Library System board and the board of Lay Ministry for the United Methodist Church. She also enjoys gardening.
She said her faith in God has been a strong component in her grief healing process.
"I am especially drawn to God through nature which is one of the reasons I derive a lot of joy out of gardening and harvesting blueberries," she said. Also, I am sustained by scriptures. One of which is, 'The Sovereign Lord is my strength, he makes my feet like the feet of a deer, he enables me to tread on the heights,'" (Habakkuk 3:19, NIV).
The book is for sale in paperback and e-book format online at Amazon.