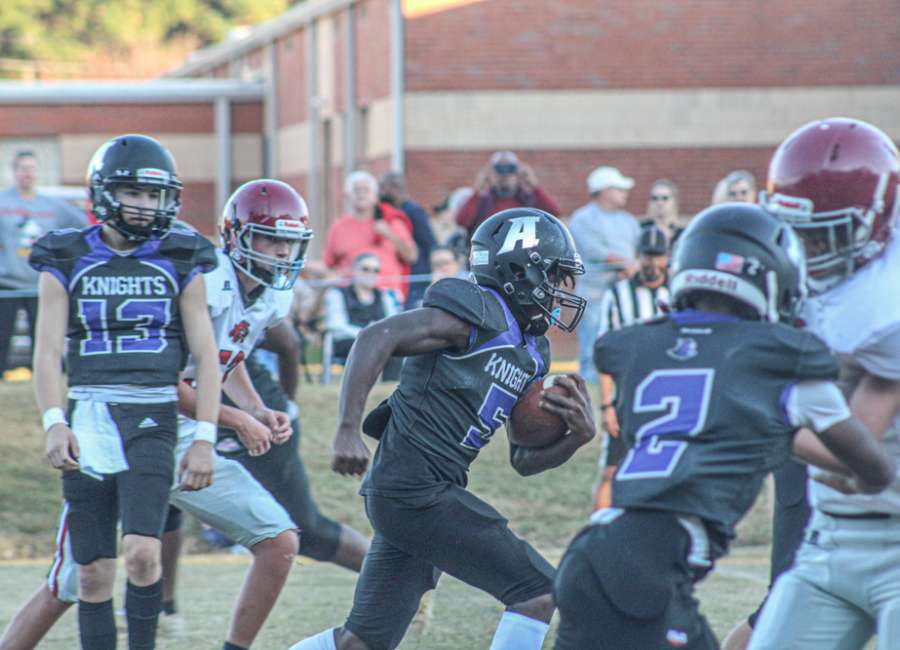 After Wednesday's final week of the regular season, the Coweta County Middle School Athletic League playoffs are set.
The Smokey Road Wildcats, thanks to their 42-24 win over East Coweta, finished undefeated and the regular-season champion.

The other three qualifying teams included Madras and Evans (4-2) and East Coweta (3-3). The Arnall Knights finished the season strong with three consecutive wins to finish 3-3, but the Knights fell to East Coweta back on Oct. 20, 16-6, to give the Indians the fourth seed and final playoff.
As a result, the two playoff games will be rematches of games played last week. East Coweta will travel to Drake Stadium to play Smokey Road, while Evans goes to Northgate to play Madras again.
Madras defeated Evans 26-0 at home to clinch the second seed. The Eagles got three touchdowns from Dylan Barber and a 35-yard scoring run from Malik Dixon. Tadarion Turner added a two-point conversion.
The Eagles' offensive line, led by Matthew Bilton and Edward Rice, powered the Madras offense to 207 total rushing yards. Keaton Stigall was the leading tackler on defense.
In other action, Arnall defeated Blake Bass 43-6. Arnall got touchdowns from Tashaad Gates, Jayden Abrams, Ricky Howell and Alijah Ferrell.
The Arnall defense recorded a safety, and Ferrell returned the opening kickoff for a touchdown.
Next Wednesday, East Coweta travels to Drake Stadium to play Smokey Road at 4:30 p.m., while Madras hosts Evans at Northgate at 6:30 p.m. The championship will be the following week at the high school stadium chosen by the highest remaining seed.