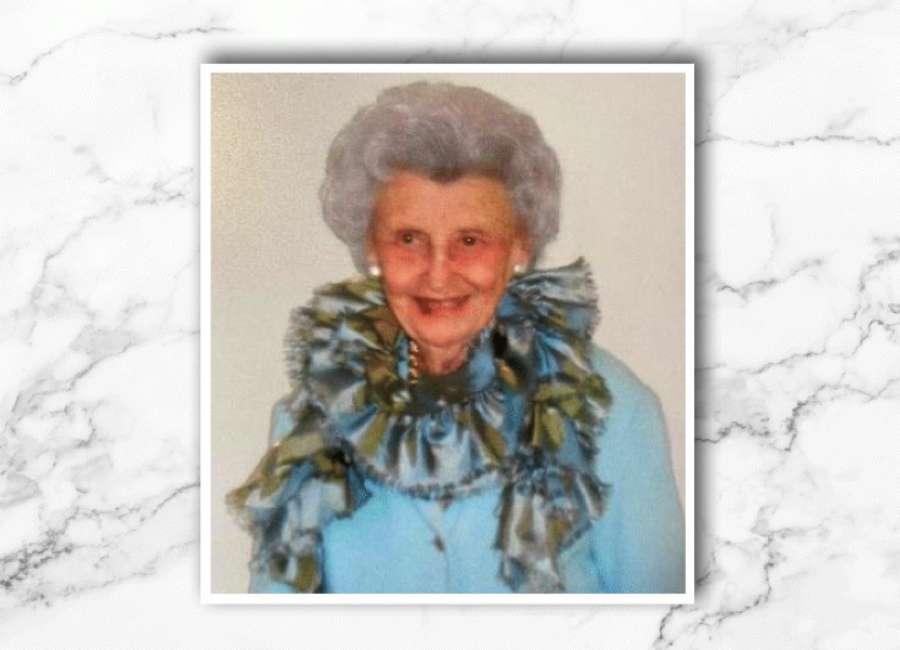 Lucile Talmadge Gaines MacLennan, 101, died peacefully at her home in Charleston, South Carolina on November 29, 2021.
Lucile was born on July 30, 1920 and was the daughter of Dr. Thomas Rucker Gaines and Lucile Roberts Talmadge Gaines. She was preceded in death by her husband, Murdock MacKenzie MacLennan and her sister Gloria Gaines Klugh.
Lucile grew up in Anderson, South Carolina where she graduated from Girls High. She received a BA in French from Agnes Scott College and taught high school prior to her marriage in 1945.
Lucile was a dedicated member of First Baptist Church of Charleston for 55 years and taught Sunday School for 41 consecutive years.
A noted gardener and horticulturist, Lucile was a 50 year member of the Garden Club of Charleston, the Charleston Horticultural Society, the Andre' Michaux Society and the Native Plant Society. Her oft visited wildflower garden in The Crescent which had over 250 species of plants was her pride and joy. She was one of the first recipients of the Horticultural Society's 1830 award, and Mayor John Tecklenberg recognized April 12 as "Lucile MacLennan" day. A scholarship for Horticultural Studies at Trident Technical College was established in her honor. This year on her 101st birthday, she received the Order of the Palmetto, the state of South Carolina's highest civilian honor.
In addition to her many contributions to horticulture, Lucile served on the Charleston Association for the Blind and was a member of the Century Club and the Laura Bragg book club.
She is survived by her son and daughter in law, Thomas Gaines MacLennan and Jane Gilliland MacLennan; daughter and son in law, Margaret MacLennan Barron and Thomas Willis Barron; grandchildren: Catharine Barron Pope (Cooper), Thomas Willis Barron, Jr. (Kristin), John Taliaferro Gaines Barron (Jennifer), Thomas Gaines MacLennan, Jr. (Cameron), Pierce Talmadge MacLennan (Jenna), John Banks MacLennan; 10 great-grandchildren; and niece, Lucile Talmadge Klugh Pidgeon (Philip).
Family will receive visitors Wednesday, December 1, 2021 in First Baptist Church of Charleston, 48 Meeting Street at 1:00 p.m. The celebration of her life will follow at 2:00 p.m. in the church. Arrangements by J. Henry Stuhr, Inc. Downtown Chapel.
Memorial contributions may be made to: Water Mission International, P. O. Box 63320, Charlotte, NC 28263; First Baptist Church, 61 Church Street, Charleston, South Carolina 29401; The Billy Graham Evangelistic Association, 1 Billy Graham Parkway, Charlotte, NC 28201.
A memorial message may be sent to the family by visiting our website at www.jhenrystuhr.com.