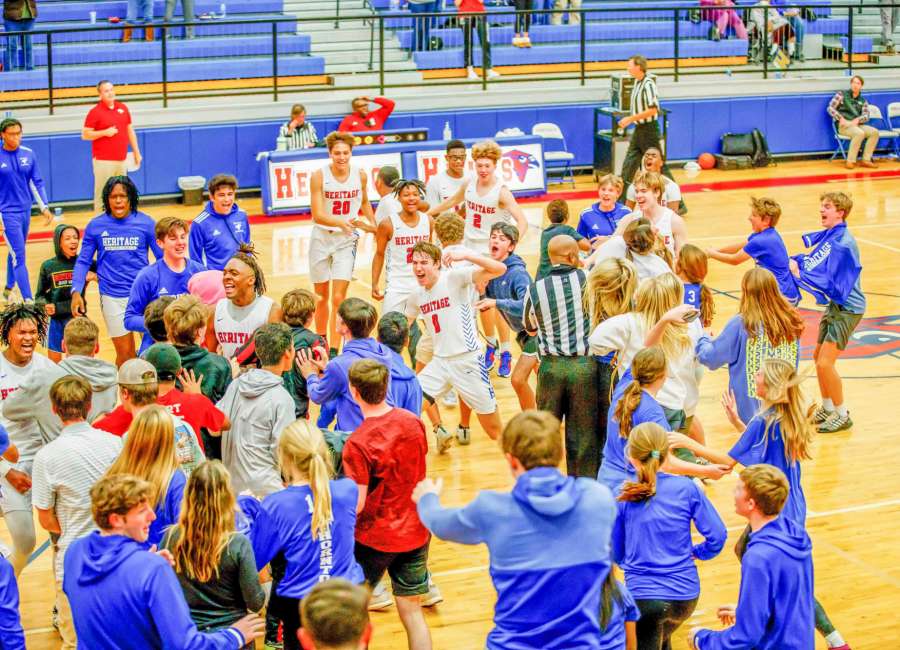 Basketball got off to a hot start for Head Coach Joab Jerome and the Heritage Hawks.
After defeating Walker on Saturday 58-51, they played their first home game Monday night against the Furtah Prep Falcons.

After a strong start, the Hawks found themselves behind 44-28 in the third quarter and 52-43 in the fourth quarter. But they clawed themselves out of it to pull even at 52-52 with 16 seconds remaining in the game.
Shaun Nichols started the dramatics with the steal of the Furtah inbound and then a pass up to Owen Markel for the winning layup.
The Falcons had one more opportunity, but Nichols took care of that, too, with a tipped shot that went wide at the buzzer for the victory.
Nichols led the Hawks with 18 points, seven rebounds, three assists and three steals. Max Skidmore added 15 points, and Emanual Melvin had 10.
Haylay Spence led the Lady Hawks with 14 points earlier in the evening as they defeated the Furtah Prep Lady Falcons 51-22.
Ella Thornton and SK Evans each led with nine rebounds, and Spence chipped in with three steals.
The Lady Hawks return to action at 6 p.m. on Friday at Greenville, and the boys play Wednesday at 7:30 p.m. against Excel Christian.