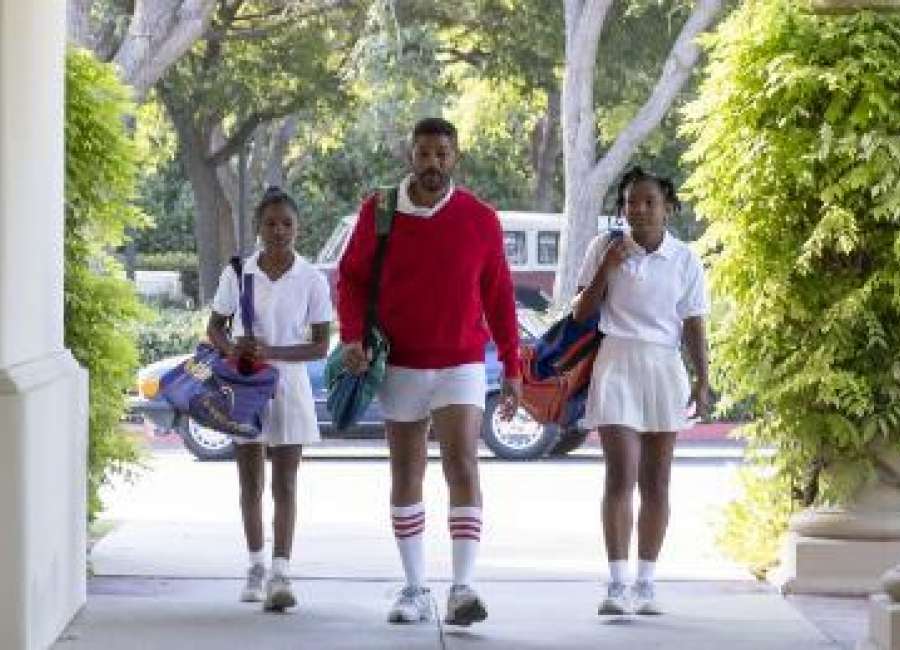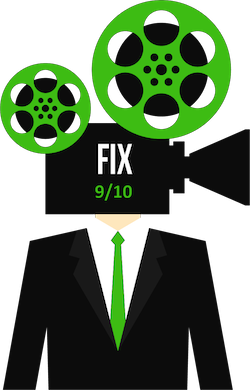 Review by Jonathan W. Hickman

Will Smith is a shoo-in for another Oscar nomination, if not the award itself, for his peerless portrayal of Richard Williams, the driven father of tennis superstars Venus and Serena. "King Richard" is one of the most inspirational movies of the year.
In the early 1990s, Richard, his wife, Oracene (Aunjanue Ellis), and their five children live in a small home in Compton, California. The tight family unit reveres their father and follows his guidance in all things. Richard's past in the South left him determined to put his children on a different, more productive path. This upbringing starts with education, church and the tennis court for daughters Venus (Saniyya Sidney) and Serena (Demi Singleton).
Unable to afford private lessons, Richard and Oracene use books and magazines to train their girls. And their unconventional methods prove to be effective. Of course, no matter how good the children become, it won't matter if they can't play against the best. And in the early 1990s, two girls from Compton aren't necessarily welcomed by the country club crowd.
But Richard has everything carefully scripted. His master plan was formed almost when the children were born. And remarkably, he carries out his objective like a military leader managing a campaign with skillful precision. Every setback only propels him forward. What sets him apart is his unique point of view and his refusal to succumb to impulsiveness. There is a plan, and Richard will not deviate from it.
In one scene, he invades a country club to confront famous coach Paul Cohen (Tony Goldwyn). Cohen is in the middle of training John McEnroe and Pete Sampras. Richard's refusal to go away, combined with two adorable athlete girls by his side, win his offspring a tryout. Watching the girls navigate the court with natural ability and experience beyond their tender years leaves Cohen intrigued.
But Richard isn't satisfied with getting his kids one coach; he wants them to train with and play against the best of the best. And through sheer grit and determination, Richard ignores all the conventional wisdom. We know now that he was right. But watching "King Richard," it's easy to forget that Venus and Serena became arguably the best that have ever played the game.
Credit goes to director Reinaldo Marcus Green (see 2018's "Monsters and Men"), working from a sophisticated but accessible script by Zach Baylin (writer of the upcoming "Creed III"). Although the film covers several years, it is so tightly focused that viewers engage meaningfully with Richard, Oracene, Venus and Serena. With the intimate emphasis on the positive family dynamic, it's impossible not to embrace this family and hold them up as a bright shining example.
Still, the movie only lightly touches on darker elements of Richard's past and his failures. Through some exposition, mainly during arguments with Oracene, we learn of his business missteps. This lack of completeness may make some viewers question the accuracy of the portrayal. However, as an inspirational sports story, "King Richard" is top shelf. And it might be the best family movie of the year. This broad appeal required some delicate handling of Richard's history.
For more on Richard and his struggles, viewers can research those elements away from the film. But the central theme of overcoming great adversity is undeniably true. In the closing credits, we see actual footage of the real Richard that mirrors events dramatized in the movie. It's so inspiring that some audiences will be moved to tears. I know I was dabbing at my eyes throughout the film.
The tennis on display is convincing. We see drills and training sequences that appear realistic. Sidney and Singleton are terrific in roles that require them to shine from an acting perspective and an athletic one.
Will Smith's work here is impressive. The handsome action superstar alters his appearance physically, transforming into Richard Williams. It's so much more than uncanny mimicry. There are layers here that I found riveting. And despite some blank spots about his character, there's enough in this film to make us appreciate Williams and his roadmap for success.
It's an example to be emulated. "If only I were such a good father," I thought after watching "King Richard." And because we're seeing a man take a second chance with a second family, the ultimate inspiration may be that it is never too late to find your way. The redemptive path is there if only you choose to walk it.