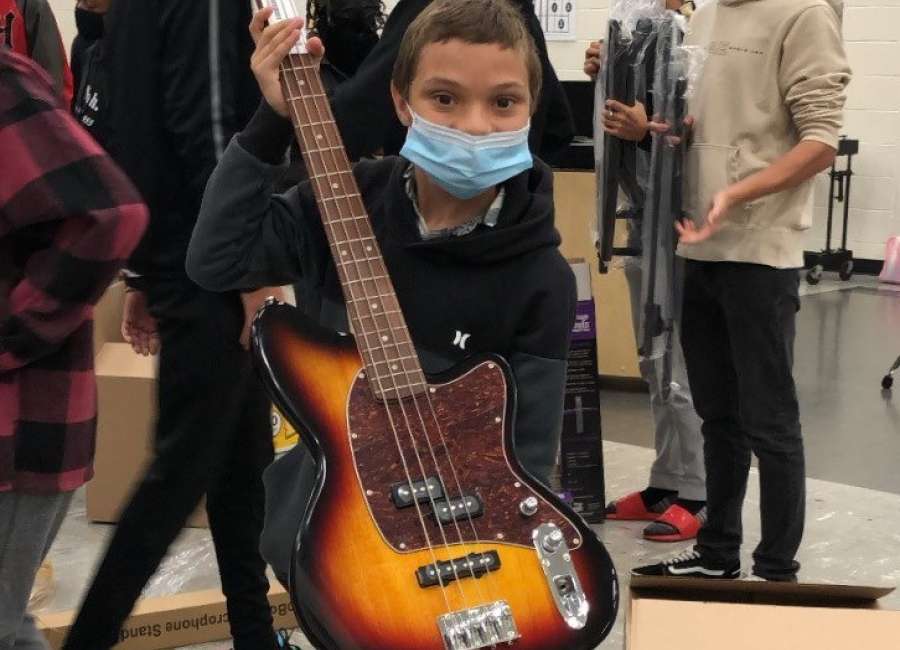 Little Kids Rock and Niagara Cares, the philanthropic arm of Niagara Bottling, has worked to provide Jefferson Parkway Elementary School with 74 new instruments for students.
As part of the presentation, the school, located on Millard Farmer Industrial Parkway, received the instruments and employees from Niagara Bottling cleaned and painted the school's music room, assembled instruments, storage cabinets and organized the room.
"We're grateful for the opportunity to help restore music education in local schools as well as having our team members involved in the process," said Kristen Venick, director of Niagara Cares, in a press release. "We hope these instruments and funded training enrich the lives of youth in the community."
"Music changes children and children will change the world," said David Wish, founder and CEO of Little Kids Rock, in a release. "We're thrilled that Niagara has given us the opportunity to expand our program in the state of Georgia, and we are so grateful for their support of our mission to ensure that every student has the chance to unleash their inner music maker."
Niagara also donated funds to help the underwriting costs for 20 Atlanta metro teachers to attend 10 hours of professional development workshops. During the training, teachers learned new skills on instruments such as the guitar, bass, keyboard and drums, as well as fresh approaches to songwriting, improvisation and using technology to enhance music instruction.
To empower teachers to bring these skills and lessons back to their classrooms, workshop attendees also receive instruments, curricular resources and Little Kids Rock's Hal Leonard Modern Band Method books, all compliments of Niagara Cares.