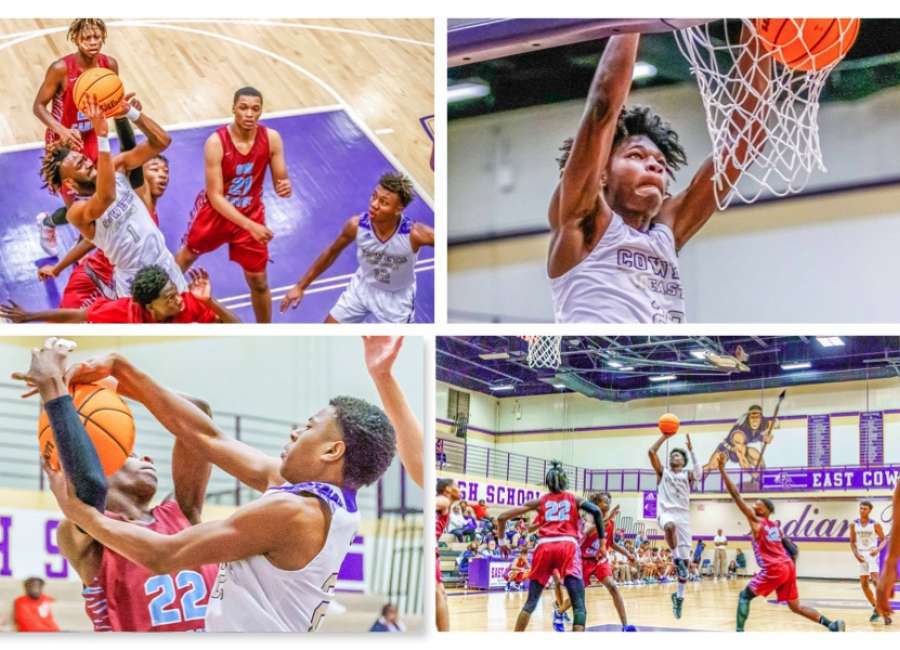 BY ARVON BACON / @network_bacon

Tuesday night's home opener was a clear showing of the depth the Indians possess in their 72-52 victory against the Carver Tigers.
The 10th-ranked team in GHSA in 7A basketball will be returning the majority of players from last year while also adding a seasoned core who has been in their program for multiple years.
The Indians jumped out to a 13-4 run, spearheaded by Indians Samuel Moss and Delrico Gillespie who provided infectious energy that spread throughout the gymnasium. Gillespie injected his energy on the defensive end with volleyball-like blocks while also cleaning up the defensive glass, paving the way for Moss' quarter-high seven points.
Although finally settling down and gaining traction on the road, the Tigers managed to draw nearer to the Indians entering into the second quarter down four, 15-11. Despite a late first quarter rally by the Tigers, the favored Indians led throughout the game while limiting their opponent to 17 points in the second and third quarters.
Exploding for 23 points in the third quarter, the Indians settled and began aggressively attacking the basket while forcing turnovers for easy fast-break opportunities.
Senior Keldric Owens who is playing his first year of organized basketball scored eight points in Tuesday night's win and will be a key piece in the second unit down the stretch.
The versatile JK Cameron, who played the sixth man role, scored 11 points off the bench while shooting 83 percent from the charity stripe.
JJ Rose, another weapon off the bench, added a fourth quarter high five points to their 20 points in the quarter. Playing the majority of the fourth Rose settled in nicely playing great pace, even finding his range from deep showing his willingness to shoot.
After the win, Coach Maxwell shared, "Twenty-point wins are nothing I'm excited about. I'm more excited about us learning how to execute and get more guys executing."
With the depth being a strength for the Indians this year, Coach Maxwell feels that part of their game will be a big reason they hang with the upper echelon of 7A.
"When we're able to sub and go to our second team, that's what will get us over the hump," Maxwell said.
Photos by Chris Martin