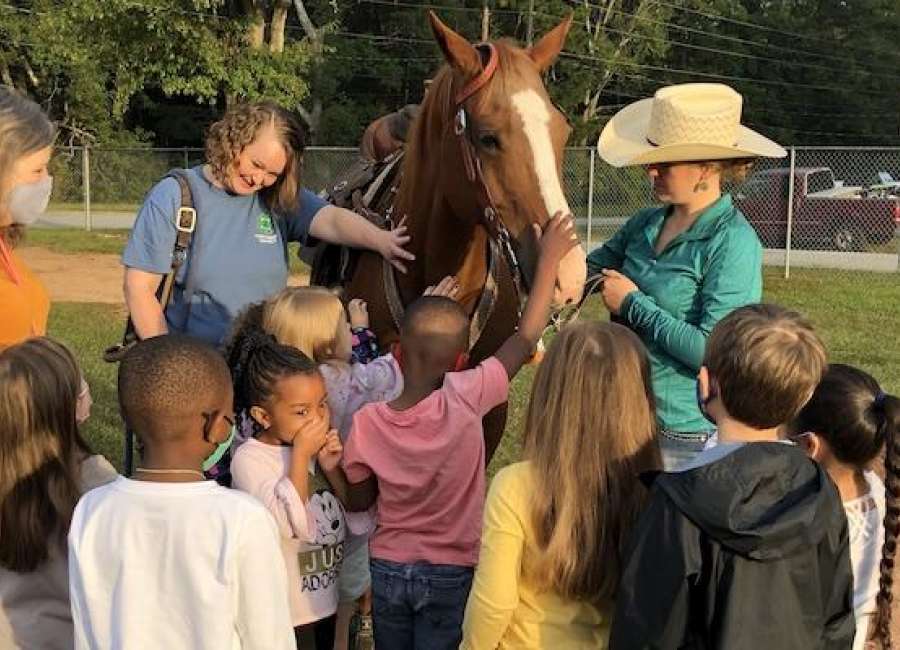 If you bring a horse to school, students are going to get a hands-on experience many have never had.

That's what happened when Roberta Prince – 4-H program assistant at the UGA Coweta Extension Office – and Kailey Prince recently visited Ruth Hill Elementary School with their American Quarter Horse, Double Dose of Hot Shot.
Mary Thompson, who teaches Talented and Gifted classes at Ruth Hill Elementary School, recently invited the group to school as the finale of a multidisciplinary unit on the "Wild, Wild West."
The visit from Double Dose of Hot Shot was a surprise to Thompson's students, many of whom had never seen a horse in real life before. When they were able to touch his mane and coat, the students were surprised by how coarse and dry the mane felt and how smooth and soft the coat was, Thompson said.