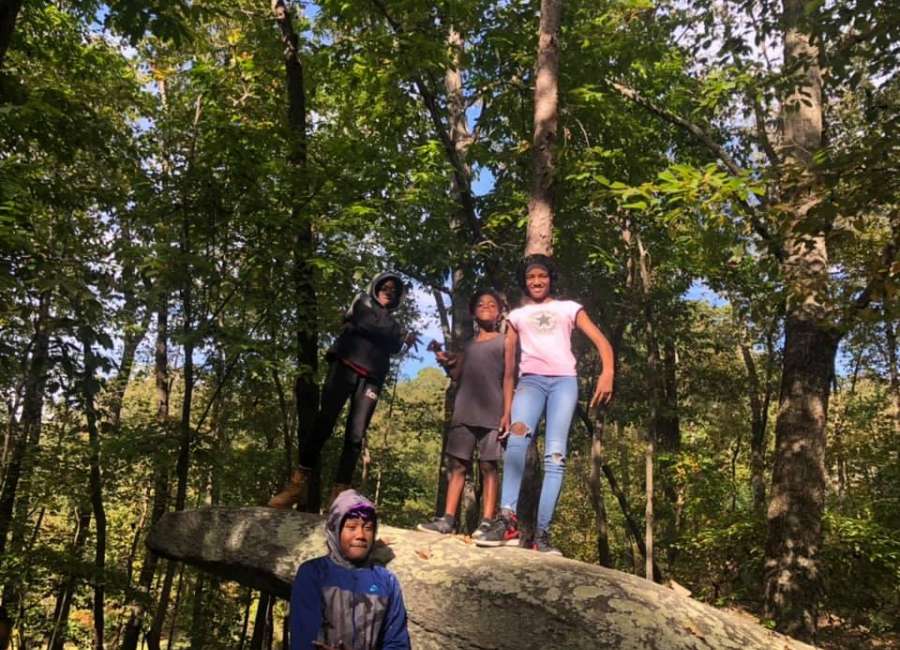 Hope Global Initiative is launching a mentoring program for the young people it serves, and is looking for Cowetans who would like to take the time to mentor young people and help them be successful.
"If a student who is struggling has a person who cares about them, who believes in them and who can help their dreams become a reality, they are guaranteed to become self-sufficient, vital members of their community – and are less likely to be a statistic in the system," said Luke Ayers, chief operating officer of Hope Global Newnan, located in the Verona Rosser Center on Savannah Street.
Having or needing a mentor doesn't mean that the children's parents are failing. Children can have great parents and families, but it's hard for a family member to do all those things, he said. Sometimes it takes input from someone outside the family to really motivate a child.
"For example, if my mom asked me to go outside and do some chores, I'm reluctant and want to come up with excuses and not do it," he said. "But if I'm at a friend's house and my friend's mom asks us to do these chores, I'm powered up, I'm excited, because I want to please that person."
And that's what mentors can do for youth.
"If someone outside of their environment believes in them and gives them a sense of responsibility – they'll own it," he said.
Luke said that COVID-19-related shutdowns and the impacts they have had on young people in the community – impacts that were then compounded by the March 26 tornado –are the major reason the organization is starting the program.
Hope Global serves children and teens in Chalk Level and around the city of Newnan.
Many of the children they work with have never even left Newnan, Luke said.
Hope Global is open three days a week from 3 to 6 p.m. for youth to come and spend time, do art, play sports and other enriching activities. Before COVID-19, the center was open every school day, but the organization hasn't gotten back to that quite yet.
Art and Accomplishment
The art program is one of the most popular. The art room is usually always open, even when classes aren't going on. Kids who would never color will spend hours painting, and several have already sold artworks through Hope Global's online gallery.
When the kids see someone come and pick up the art they bought through the gallery, "they see something they thought they could never accomplish," Luke said.
"And when they accomplish something they thought they couldn't, getting a B doesn't seem impossible. Going from an F to a C seems very doable," he said. "Once they accomplish something outside of school, school seems actually doable."
The power of the great outdoors
The organization is also launching an outdoor therapy program to get kids outdoors on a regular basis.
The outdoor therapy program will help kids with their mental health, said Hope Global CEO Lee Ayers.
"They are already facing trauma from life, and then comes the trauma from COVID, and then the trauma from the tornado. There is a lot of stuff they have built up in them," Lee said. "When you get outside, you may be full of anxiety or full of fear or anger. But just taking a walk helps you gather your thoughts."
It can also open up the opportunity for deeper conversations.
"A lot of them aren't talking about things. That is why there is anger, anxiety and frustration. So we're providing them an opportunity to have a safe space to talk and be heard and to listen, or just to experience something new," Lee said.
He recalled taking one group of youth out to hike up a small mountain and see the sunset. There was one young man who was grumbling about the trip and said he wasn't going to walk up a mountain.
"But he was almost in tears when he saw the sunset," Lee said.
Since they've been taking groups of kids on the outdoor excursions, "their behavior here at the center has improved a thousand percent," Lee said.
Mentors make a difference
There are hundreds of Coweta youth who could benefit from mentors. Coweta Juvenile Court has 302 open cases, Luke said earlier this month. "All of them need mentors."
With the mentoring program, each mentor will be assigned to two kids, and mentors are asked to commit for at least a year.
Hope Global is trying to launch the program with 15 mentors, with hopes to grow. There will be training sessions, and each mentor will have a binder with information about the mentees and where they are in the program. The mentoring program will have some structure, and focuses on kids achieving goals, reaching levels and building positive habits. Students also have to help other students join the program.
"We call that peer accountability, because peer accountability is the best type in the world," Luke said.
The mentor will also be a point person for the school system when the students are struggling.
The program is built on a "yes or yes model," Luke said. So often, "Kids get told no. Not yet. We don't have it. There's not time. Quiet down, get in line. There's all this structure," he said. But in the mentor program, "we want to get loud, we want to get messy, and just say yes."
Hope Global has a Hope Center in Nicaragua and one young lady told Luke that she wants to visit the farm there. "I said yes. You've got to turn 18, and get a passport, but this is a real dream," he said. "I'm taking that kid to Nicaragua."
With the yes or yes model, "instead of telling them no, we're not going to do that, we say yeah, you've got to help me figure that out."
Kids have to do something to make their dreams happen, though. Luke said he sees that kids these days don't have their own hopes and dreams.
"They only have what mom or dad or school tells them they need to do," he said. "School is not enough and education alone is not enough to get a kid inspired to go and change their world."
"I say their world, because 'the world' is too big. Change your cul-de-sac, change your neighborhood. That is relatable." He's working with one young man who had been in some trouble, who is now helping the older ladies on his street with clearing their yards.
The mentoring program will be for boys and girls, ages 6 to 17.
The Coweta Community Foundation has awarded Hope Global a grant to help jump start the mentoring program.
They've got a priority list of the kids who need mentors most, but it's also important that the mentors and the kids click.
Seeking sponsorship
In addition, they're hoping to get sponsorships of $100 per month for each program participant, which will help cover things the kids may need, such as money for a school trip, a pair of cleats or other sports equipment and the like.
"We're hoping to get some corporate sponsorships," Luke said. That helps fund the student's needs, but that's not all it does. "What really makes the difference is when this business has a personal interest in a student," he said.
In the summer of 2020 a group from Atlanta that operates programs came down to spend some time at Hope Global. That summer, they were feeding 125 kids, five days a week. But they got to thinking "what are we doing with them? How are we changing them? We thought maybe we'd be better off thinking deeper rather than wider," Lee said.
So now they are serving fewer kids, about 30 to 45 each day.
"We want to concentrate on what we know we can handle, to try to change their lives," he said. And when it's time to bring in more kids, they will.
"This whole school year, we've kind of followed that philosophy of trying to go deeper," he said. And that's why they decided to start the mentoring program.
"We want them to know that their dreams can become a reality – but sometimes you have to think outside the box, to attain that dream and that reality that they are hoping for," Lee said.
With most things, "you only know that you're good at something because somebody has helped you identify what you're good at," Lee said. "To have an adult figure helping you grow it — that gift or that talent — can help you become the person you want to be, what you were created to be.
"We need positive encouragement; we need positive influences in our lives to inspire and equip and empower us," he said. "We want to inspire and equip and empower them. That way they can see their dreams become a reality."
This week, Hope Global got its first student sponsor. "And we need 49 more," Luke said.
To get involved or learn more, visit the Hope Global Initiative page on Facebook, visit hopeglobalnewnan.com or call 678-850-0582.