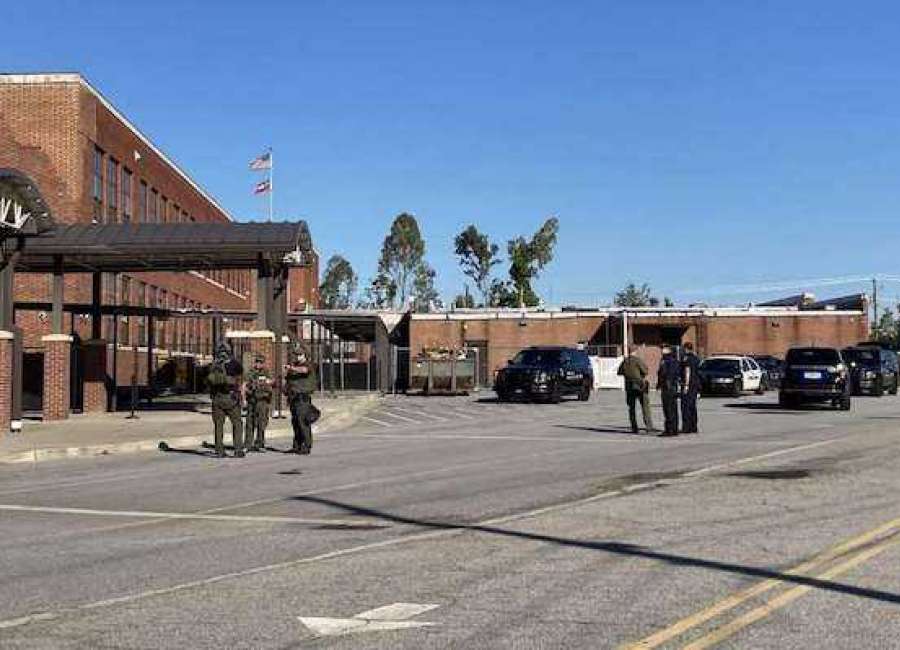 Updated 11/19/21 at 5:45 p.m.
•••
Threats of violence written on restroom walls at Newnan High School's Cougar Village remain under investigation by law enforcement.

Graffiti found Thursday afternoon at Newnan High's ninth grade campus at the Central Educational Center threatened a shooting, which prompted an increased law enforcement presence at Cougar Village, CEC and Newnan High's main campus on LaGrange Street Thursday and Friday.
No suspect had been identified as of press time Friday.
Cougar Village and all of CEC held classes as usual under normal operations Friday, according to Dean Jackson, the school system's public information officer.
"The Coweta County School System appreciates the assistance of the Newnan Police Department and their attention to this," Jackson said late Friday afternoon. "They're continuing to investigate and have provided additional security for us during their investigation."
Principal Chase Puckett notified families of the threat by letter Thursday.
According to the letter, the messages read (verbatim) "This is a warning to people at Newnan tmr everyone is going to be Happy but some of you won't be Making it to thanksgiving break. I will be shooting up the school 9:30 dont bother hiding I know Code red protocal 666."
Puckett said families will receive updates on the situation as more information becomes available.
"Your child's safety remains a top priority for our school," Puckett said in his Thursday letter. "We will continue to use our safety procedures in order to maintain a safe learning environment, and will continue to work with law enforcement until this matter is resolved.
Puckett praised the students who raised the alarm and urged other students with information to do the same.
"We … appreciate the students who brought this to our attention today and are working with us," Puckett said. "Please remind your students to notify school administration at any time when they are concerned about their safety, and that they can do so anonymously if they have information regarding this matter, also."
Earlier this month, Newnan High's main campus, Cougar Village and CEC were searched by K-9 officers with bomb and weapons dogs after shooting/bomb threats were called in to a school answering machine. Students were removed from their classrooms as the searches were carried out.
Newnan Police later said they had determined the threatening phone calls were part of an online challenge prank. A student, 17-year-old Antonio Bernard Carter, was arrested and charged with terroristic threats and acts in the incident.
An Evans Middle School student also is facing charges of terroristic threats, along with disciplinary action from the Coweta County School System, after threatening to "shoot up the school" earlier this week.
Puckett encouraged parents and guardians to remind their children of the repercussions of issuing similar threats.
"We strongly encourage parents to discuss with their children the seriousness of this type of act, and the serious and lifelong legal consequences that are attached to such actions," Puckett said.