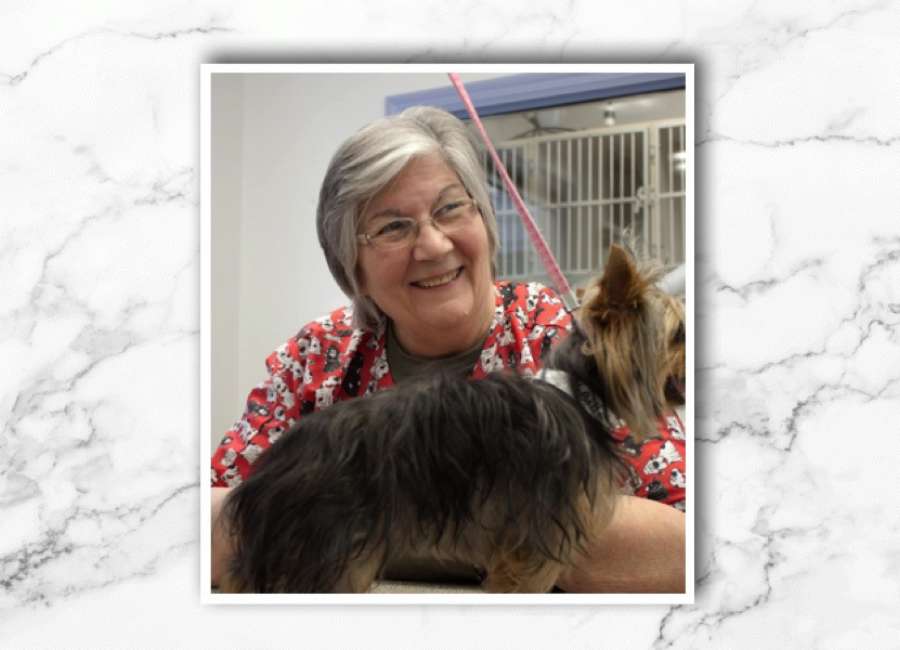 27 June 1943 to 19 November 2021

Grace Woodford, Former owner of the Doghouse Pet Resort & Spa, a Nationally Recognized Pet Stylist and Grooming Judge, Former member of The Georgia Governor's companion animal advisory board, an Air Force veteran, and a loving mother and devoted wife has passed on.
She is preceded by her husband Thomas and survived by her son James Woodford of Newnan along with his wife, step-daughter, and his 3 daughters.
She is also survived by her daughter, Heather Sullivan, of Diamond Springs, California, and her Son Tyler, an Air Force non-commissioned officer serving in California.
Grace was known to all as a lover of animals but had a special place in her heart for Scotties and Dobermans. Considered to be a nationally recognized authority on styling of Terrier breeds she was well known and respected throughout the industry and sought after as a styling judge and teacher.
In the 90's and early 2000's she served on the Georgia Governor's Companion Animal Advisory Board and helped to establish many of the regulations currently used for licensing and running of pet care facilities throughout the state.
In 1990, she had a vision to provide the best possible pet care experience possible, and in 1991 she opened the Doghouse Kennel & Grooming, Inc., this facility became the very first to become dually accredited as both a boarding facility and styling shop, a goal that very few facilities in the country have ever achieved.
Grace was also an excellent seamstress and worked for a period as a tailor. Grace was a talented artist and had an eye for spatial design having helped redesign many kennels and even her daughter's kitchen. She is most fondly remembered by her family as an awesome cook, always making time to bake chocolate chip cookies. She was a loving mother, devoted wife, and doting grandmother, known to those in the family as Mom, Aunt Grace, or Nana.
Grace will be sorely missed by all whose lives she has touched and all the friends that she has made. Most of all she will be missed by her family.
There will be a celebration of life at her home 509 Wagers Mill Rd., at noon on the 29th of January 2022, for any who wish to pay their respects or share fond memories. We will be spreading her ashes along with those of her beloved husband, Thomas F. Woodford. May they rest in peace.
We Love you, Mom!
Online condolences may be expressed at www.mckoon.com
McKoon Funeral Home and Crematory 770-253-4580