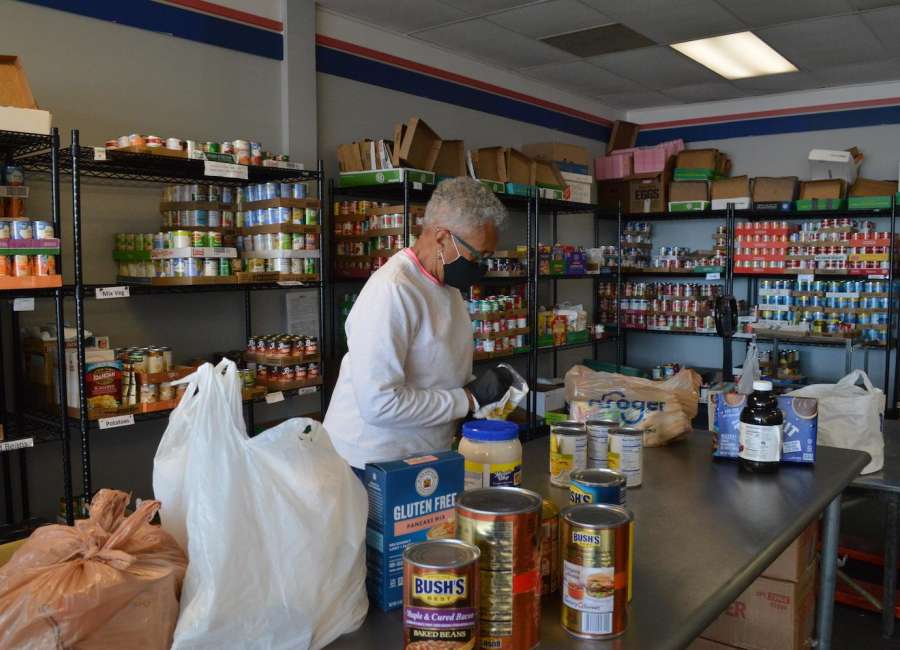 In Coweta, the Tuesday after Thanksgiving always means the Coweta Can-A-Thon.
The public drop off for the 38th annual Can-A-Thon will be Nov. 30 from 7 a.m. to 7 p.m. in downtown Newnan and at Thomas Crossroads. The downtown location is North Court Square, and those wishing to donate simply need to pull up, and volunteers will unload items from their vehicles.
The Thomas Crossroads drop off is in the Goodwill parking lot beside Regions Bank.
The Can-A-Thon has been put on for 38 years by the Newnan Junior Service League, with the help of many volunteers.
The annual event benefits the Coweta Community Food Pantry, and keeps the pantry stocked with nonperishable staples year round. Monetary donations go to help supplement the food donations to make sure Cowetans receiving food from the pantry get balanced meals.
Cowetans can donate to the Can-A-thon through PayPal at paypal.me/NewnanJuniorSL . You can even designate that the donation go to a local school's Can-A-Thon total by typing the school name in the "note" on PayPal.
The Can-A-Thon has been in full swing at Coweta County Schools, businesses and organizations for the past several weeks, and culminates with the public drop off.
"We're very excited and very grateful because this big influx of canned and boxed goods helps us have staples throughout the year," Ann Kerlin, executive director of the food pantry and One Roof Outreach. The pantry is a member of the Atlanta Community Food Bank and Midwest Food Bank, and receives meats, fruits and vegetables from the food banks to supplement the nonperishables. The pantry also gets donations of breads and cakes from Publix and occasionally is blessed with other donations of fresh food, said Kerlin, including farm fresh eggs and garden fresh vegetables in season.
While all nonperishable foods are welcome – as long as they are not in glass jars – there are always certain items that are in high demand.
"We are always low on canned meats or any kind of proteins and canned fruit," said Kerlin. "Right now we are short on jelly and mac and cheese."
When there are children in a household, staff tries to make sure they can include kid-friendly foods like cereal, mac and cheese and juice, she said.
This year, The Heritage School decided to collect money instead of cans, and it's going very well, Kerlin said.
At the pantry this week, staff were handing out Thanksgiving boxes with turkeys or gift cards for turkeys, as well as the standard food boxes. The pantry will also give out special Christmas food boxes.
In the earlier days of the food pantry, Coweta families were limited to receiving emergency food supplies once every six months. That has increased over the years and now families who need it can receive food twice a month.
"The average family of four is getting between 50 and 70 pounds of food, because we've had frozen meats to give out and vegetables," Kerlin said. "We feel like we've been able to provide much better food than we had before COVID."
The pantry is also continuing its partnership with Providence Baptist Church which has a monthly event in Arnco. "We send 50 boxes of dry goods once a month. They've been doing a phenomenal job because they know their people out there," Kerlin said.
For more information on the Newnan Junior Service League, including how to support its fundraising efforts in the community, email njslcanathon@gmail.com
For more information about the Coweta Community Food Pantry and One Roof Ecumenical Alliance Outreach, visit OneRoofOutreach.org, check out the Food Pantry and One Roof pages on Facebook, email oneroofoutreach@gmail.com or call 770-683-7705.
The pantry and One Roof are located at 253 Temple Ave., Newnan.