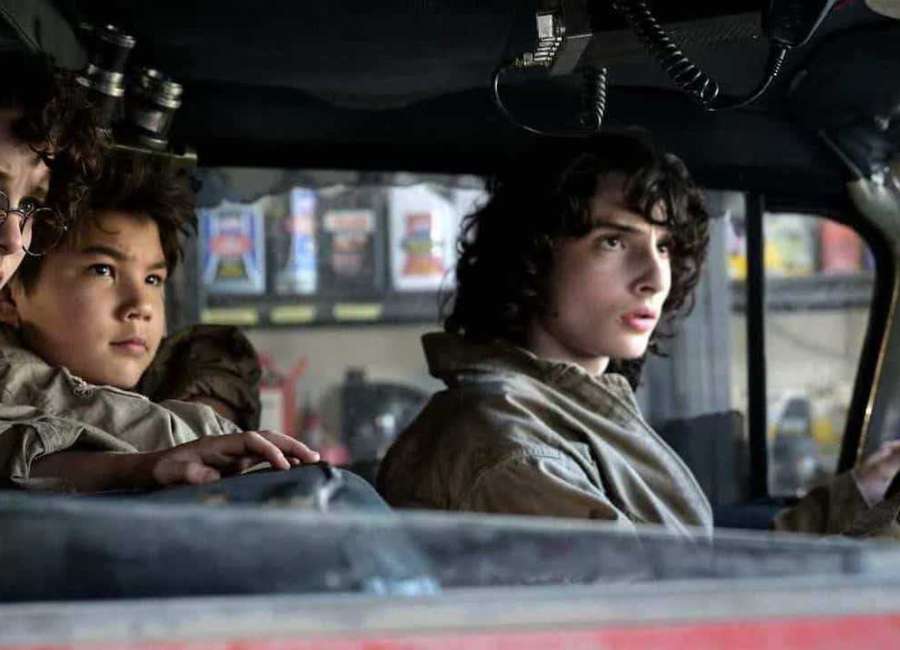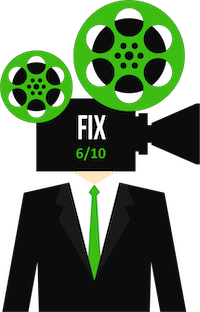 Review by Jonathan W. Hickman
The fourth film in the "Ghostbusters" franchise is a slight improvement over the 2016 reboot. By linking this story directly to the 1984 original, "Ghostbusters: Afterlife" cruises on a wave of goofy nostalgia.
This time around, the story concerns Callie (Carrie Coon) and her two children, Trevor ("Stranger Things" star Finn Wolfhard) and Phoebe (Mckenna Grace). Because of money problems, Callie leaves the big city for a small town and the decaying farmhouse of her late and distant father.
Phoebe is a genius prodigy curious about the weird contraptions randomly found around the place. Trevor is a lanky teen with a crush on a local girl named Lucky (Celeste O'Connor), who works at a 1950s inspired drive-in diner (roller skates are involved).
The quirky but welcoming townsfolk are surprised that Callie's father, whom they call the "dirt farmer," even had a family. But they seem unconcerned with the mini earthquakes that periodically shake their community. Just what is causing these significant tremors is the question investigated by local teacher and seismologist Mr. Grooberson (Paul Rudd). This handsome guy is mysteriously single and has his eye on Callie.
As Phoebe pokes around the farmhouse and its dilapidated barn, she discovers remnants of ghostbusting. Trevor finds the old Ecto-1 in the same barn. And Callie starts dating Mr. Grooberson. Meanwhile, those tremors continue to threaten.
"Ghostbusters: Afterlife" makes a fatal error in trying to convince audiences that the Ghostbusters were utterly forgotten. There's not even some kind of supernatural spell that has erased the memory of those extraordinary events. It's as if in the MCU, the blip happened and people moved on without giving it a second thought.
Phoebe watches YouTube to learn about the original paranormal agents who wore proton packs and captured spirits in high-tech traps. Trevor even repairs the Ecto-1 without ever acknowledging the vehicle's unique origin. This movie expects viewers to know more about the spooky mythology than the people who exist in the ghostbusting universe. It's a convenient plot device that is almost too much to accept.
But Mckenna Grace is perfect here. As Phoebe, she wonderfully channels "Ghostbusters" co-writer and star Harold Ramis, who passed away in 2014. Arguably, she makes a better Spengler than Ramis, who originated the role. But as committed as Grace is to her place in this story, so many aspects prove to be distracting.
Rudd and Coon make a convincing couple. You root for their growing relationship. But the breezy storyline requires a rehash of elements from the original plot that effectively undercuts their natural appeal. Ultimately, the movie is charming mainly because of references, call them obvious "Easter eggs," to the blockbuster film that started this journey.
"Ghostbusters: Afterlife" is directed by Jason Reitman, the son of "Ghostbusters" director Ivan Reitman. And this film, while directly linked to the movie that inspired it, feels uncannily like another Ivan Reitman offering 2001's uneven "Evolution." And the screenplay is influenced by the success of "Stranger Things." This manipulation points up a frustrating truth, "Ghostbusters" was a success mainly because of the inspired casting rather than the innovative scripting. And every sequel offered diminishing returns.
Another issue with this particular helping of ghostbusting is that it attempts to cram so much into the closing moments. The narrative overload includes a couple of end title credit sequences that are arguably more entertaining than the movie that plays before them. It does show us how incredibly well Ernie Hudson has aged. Give that guy his own "Ghostbusters" movie, please.
In this era of streaming platforms, a "Ghostbusters" television series might be the better way to expand the story. With a little more breadth and context, viewers would appreciate why the miracle in Manhattan in 1984 was sadly forgotten. As is, things feel unnecessarily rushed into a forced supernatural conclusion.
Still, if the divisive 2016 film was considered a failure, "Afterlife" is more of a course correction. But another outing will need to find its own way. Cruising on nostalgia alone isn't enough.