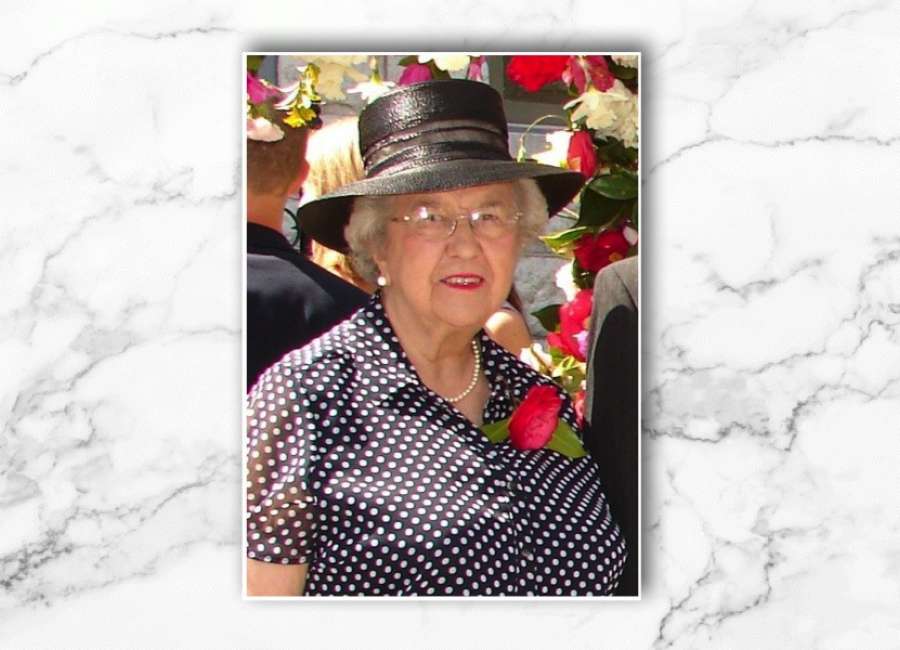 Mrs. Elizabeth Gardner Allen Beers, age 94, passed away on November 17, 2021.
She was born on August 28, 1927, the first child of Sylvanus G. (Bud) Allen, Jr. and Vanilu Copeland Allen at Allen's Crossing in Coweta County.
Elizabeth attended Sargent Public School through the ninth grade and graduated from Newnan High School in 1944. She attained her Certified Professional Secretary's rating in 1977.
She was employed 50 years as a secretary. She had an 18-year career at Playtex in Newnan and retired from NCR Corporation in Peachtree City in December 1993 after 20 years there.
Always interested in being involved, she was active in school, church, local, civic, professional, and historical organizations. She was a third-generation accomplished seamstress and particularly enjoyed special and challenging projects.
Elizabeth grew up attending Newnan First United Methodist Church with her father and joined Central Baptist Church after her marriage to Lewis Beers. She was a charter member of the Newnan-Coweta Historical Society and held numerous positions over the years. She was a long-standing member of the United Daughters of the Confederacy, Newnan Chapter. She also was active in Professional Secretaries International.
During her professional years, she was able to travel throughout the United States, Canada and Puerto Rico. After retiring she became a world traveler, visiting other countries and experiencing their cultures. She was particularly noted for that camel ride in Egypt and for fulfilling her long-time dream of going to the Kentucky Derby where she wore her mother's 50-year-old hat.
She began her business "Tour with Elizabeth" in 1994 and delighted in sharing her knowledge of her hometown and county as a step-on guide for tour groups. She also became known as the "unofficial local historian," speaking to civic and other groups, and for programs such as "History with Elizabeth" at the Carnegie Library. At the age of 90, she self-published a book of those lectures.
In addition to her parents, she was preceded in death by a daughter, Elizabeth Anne, her husband Lewis Beers, and her brother Gardner Allen.
Survivors are her son Robert Lewis (Bobby), daughter Elizabeth Leigh (Beth), sister Mrs. Wendell (Elva) Whitlock, and several nieces, nephews, and cousins.
Visitation will be Saturday, November 20th from 6 – 8 p.m. at McKoon Funeral Home. A Celebration of Life will be held at 2 p.m. on Sunday, November 21st at Central Baptist Church with Rev. Matt Sapp officiating. A reception will follow in the Fellowship Hall. Private interment will be at Oak Hill Cemetery.
In lieu of flowers, contributions may be made to Central Baptist Church, P.O. Box 1221, Newnan, GA 30264.
Condolences may be expressed online at www.mckoon.com
McKoon Funeral Home & Crematory (770) 253-4580