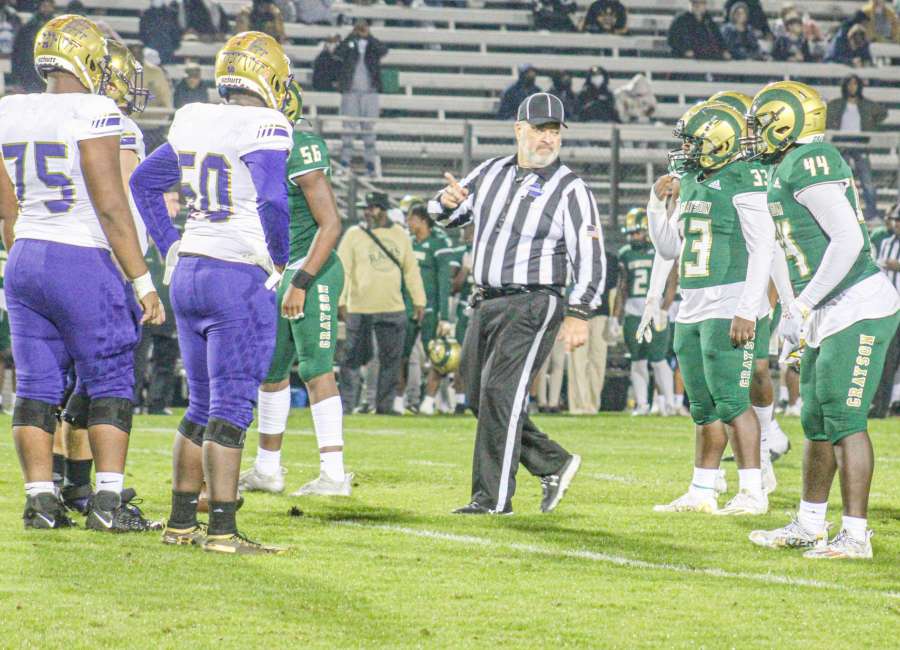 The 2021 East Coweta Indians will be remembered as the team that did not back down from a challenge all season.

Head Coach John Small's squad fought to the final whistle but fell to the defending state champion Grayson Rams 48-14 to conclude the season.
The Indians played both teams this season that played in the state finals last year, the Rams and Collins Hill.
Of the 11 teams East Coweta played this year, six moved to the second round of the state playoffs: Whitewater, Norcross, Collins Hill, Pebblebrook, McEachern and Grayson.
It was a challenge from the start, but the East Coweta defense held together to go to the second quarter only down 7-0.
The second quarter was another story. The Rams scored four touchdowns to take a commanding halftime lead. Junior Joe Taylor Jr. had two of those while Mason Humphry and JoJo Stone each added another.
The Rams relied on starting quarterback Jake Garcia last year to win the championship; he is now a Miami Hurricane. Quarterback play has been a challenge all year for the Rams, but they got good games from Rayne Fry and freshman CJ Franklin, who made his first high school performance.
With the inevitability of the season in focus, the Indians went toe-to-toe with the Rams in the second half. Stone scored two touchdowns in the third quarter to give Grayson a 48-0 lead.
That is when pride and the love for each other propelled the Indians to close out the season with two fourth-quarter touchdowns, both passes from senior quarterback Daniel Shoch to senior Amariyon Moss to close out their high-school careers. Senior kicker Lucca Labattaglia was true on both the final extra points of his high-school career.
Other key plays late in the game included a 10-yard run from Moss, who lined up in the backfield, and a 29-yard run up the middle by junior Noah Watson that was just an eyelash of going the distance.
The chapter closed on a special group of seniors that elevated the Indians program to the next level.
As with the end of each season, thoughts turn quickly to who will be returning and available next year. With Shoch headed to Macon to play quarterback for the Mercer Bears, the next man up to lead is junior Caleb Mize. His offensive weapons will include Dionte Jones, Brady Tillman and Colt Cortez.
On defense, they return both corners, Kaleb Harris and Deliyon Freeman, along with linebackers Cosby Ellis and Brandon Johnson.
The new season will also bring in new region opponents Carrollton, Osborne and Westlake while losing Newnan and McEachern.
The Indians finished the 2021 season with a 7-4 record.