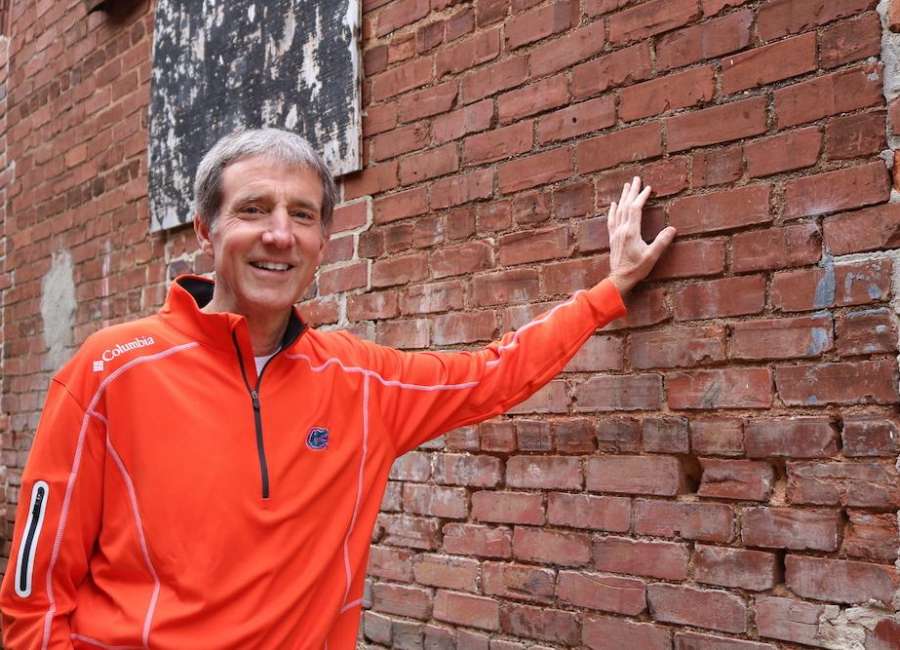 The fourth Thursday in November is, as we all know, Thanksgiving. It is a day for families to, in the simplest of terms, gather and give thanks. The holiday has been around since 1621 and has developed into a unique tradition that now includes turkey, the Macy's Thanksgiving Day Parade and football.

The latter begs the question: Were the Plymouth colonists and the Wampanoag the first teams to meet on the gridiron some four centuries ago? Which brings up a lot of other questions, such as:
Was Captain Miles Standish the first man to throw a pigskin, and could he have actually been throwing a real live pig?
If Pocahontas had lived, would she have been the first cheerleader? And if so, which team would she have cheered for – the Pilgrims or the Wampanoag?
When the visiting team faced fourth and long from deep on their side of Plymouth Rock, did a Pilgrim drop back and punt?
We may never know – ESPN wasn't around yet, and Howard Cosell hadn't been born (that wouldn't happen until sometime during the Revolutionary War) – but it does make you wonder.
Regardless, 400 years later, the world of college football team has a lot to be thankful for this Thanksgiving:
Duke and Kansas fans, after 11 long and agonizing weeks, are thankful they can finally turn their attention from the gridiron to the basketball court. Kentucky fans should be joining them shortly.
The College Football Playoff committee should be thankful to Cincinnati for beating Notre Dame earlier this season, thereby giving the committee all the ammunition they need to disregard the Fighting Irish from playoff consideration this year.
The Pac-12 is thankful that Oregon – for the time being, at least – is the team in line for the final spot in this year's CFP, the spot usually going to perennial underperformers like Notre Dame and Oklahoma.
Nebraska is thankful they were able to land Scott Frost as their head coach. Well, at least they thought so when they lured him away from Central Florida three years ago. Maybe next year …
Mark Emmert, the President of the NCAA, should be thankful he still has a job. For those not up to speed, feel free to look around on the Internet.
The Oklahoma Sooners are thankful they decided to bench quarterback Spencer Rattler – before he had time to obliterate their season with his erratic play – and turn their offense over to the sensational, improvisational and infinitely more reliable Caleb Williams.
Bryce Young and CJ Stroud, quarterbacks at Alabama and Ohio State, respectively, and Kenneth Walker III, running back at Michigan State, are thankful for being considered for the Heisman in a year that there are no frontrunners – or superstars.
Texas and Oklahoma are both eternally thankful they were approved to join the SEC. (The same doesn't necessarily apply to current SEC fans, however, because most of them aren't happy about it. Most would have preferred to send Vanderbilt and Missouri to the Big 12 instead.)
Vanderbilt should be thankful the SEC is still willing to keep them around.
Every single bowl game – other than the three that comprise the CFP – should be thankful they still exist despite annual dwindling ticket sales and less and less interest from the general public.
Michigan head coach Jim Harbaugh should be thankful his alma mater continues to put up with him. If he isn't, he certainly should be.
The Heisman Committee should be thankful I'm not on the committee, because if I was I would argue that the award should not go to one single player this year, but to the entire Georgia Bulldogs defense.
Texas A&M head coach Jimbo Fisher is thankful that, from now until the end of time, he will always be the first of Nick Saban's former assistants to turn the tables on their former mentor.
Florida Gators fans are thankful Dan Mullen had the presence of mind – even if it was long overdue – to dispense with the worst defensive coordinator on the planet, Todd Grantham. While this season has already been written off, it gives the fans hope for next year.
I, and I trust I'm speaking for the majority of college football fans, am thankful that no matter what happens for the rest of the season, we won't have to witness another Alabama-Clemson matchup this year.
Finally, we can all be thankful that we still have a couple more months of college football in front of us to look forward to, and then, just eight months later, we get to do it all over again.
Scott Ludwig lives, runs, and writes in Senoia. His latest book, SOUTHERN COMFORT is his second collection of 101 columns. His first, SOUTHERN CHARM, and all of his other books can be found on his author page on Amazon. He can be reached at magicludwig1@gmail.com