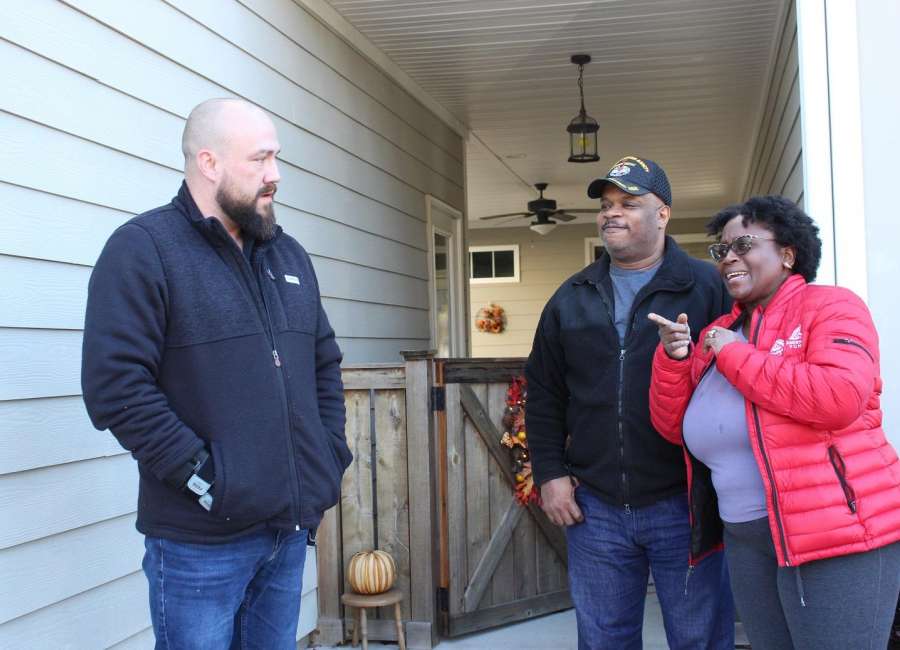 Leonard Goodson, a veteran in Coweta County, received a new air-conditioning unit as a surprise from Air Pros Residential and Commercial Air Conditioning Services on Tuesday.
Goodson served as a combat army medic at Fort Dix and Fort Jackson and was stationed in Germany in the late 1980s. After the Sept. 11 terror attacks, he was deployed to Afghanistan while serving in the Army National Guard.
While in Afghanistan, Goodson was injured, and is now disabled, from an explosive.
According to Tom Munro, a general manager for Air Pros, Goodson's air-conditioning unit was not cooling or heating properly and needed to be replaced.
Munro said the company employs many veterans and tries to help veterans when it can, so Goodson was given the new unit.
"The owner of the company is a veteran and a lot of the managers are veterans, so we try to take care of (veterans)," Munro said. "If you looked at all our offices nationwide — we do this every month."
When Air Pros representatives arrived at Goodson's home, he and his wife were left speechless by the surprise.
"I'm floored," Goodson said of the gift. "It's just awesome. Words can't describe how I feel."