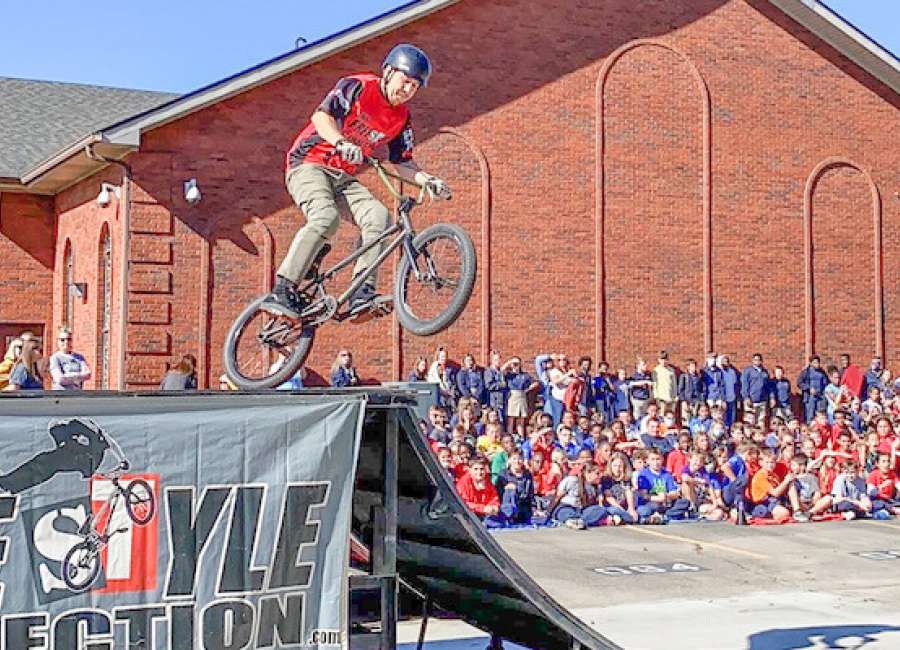 Students at Coweta Charter Academy recently experienced big air as professional extreme sports athletes presented the "Go Green, Live Clean" BMX program at their school in Senoia.

The program included motivational messaging. Athletes gave demonstrations of BMX jumps, midair spins and other bicycle stunts while speaking about the "5 Secrets To Success."
Students were encouraged to stay drug-free, set goals, stay motivated, respect others and stay in school as they enjoyed the outdoor assembly.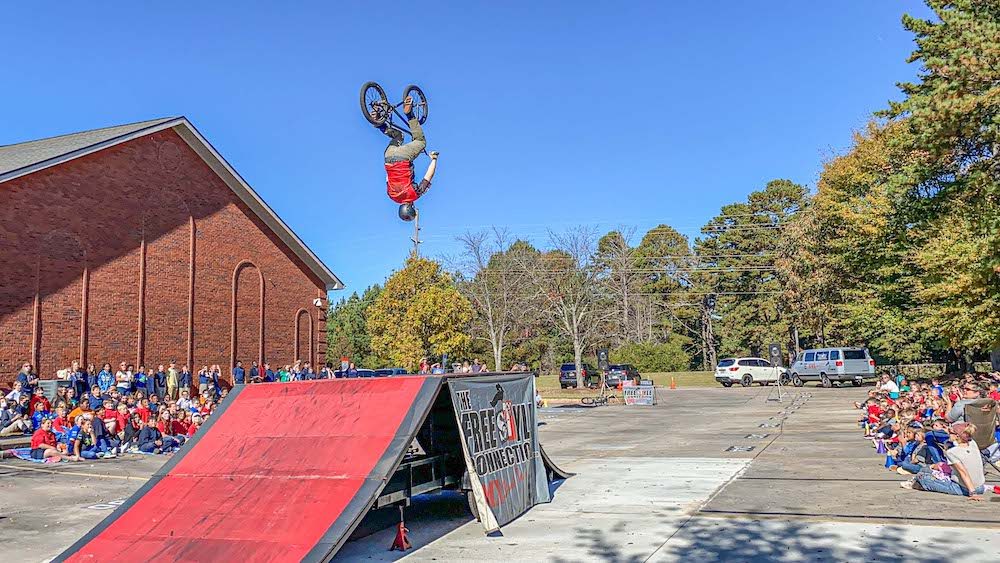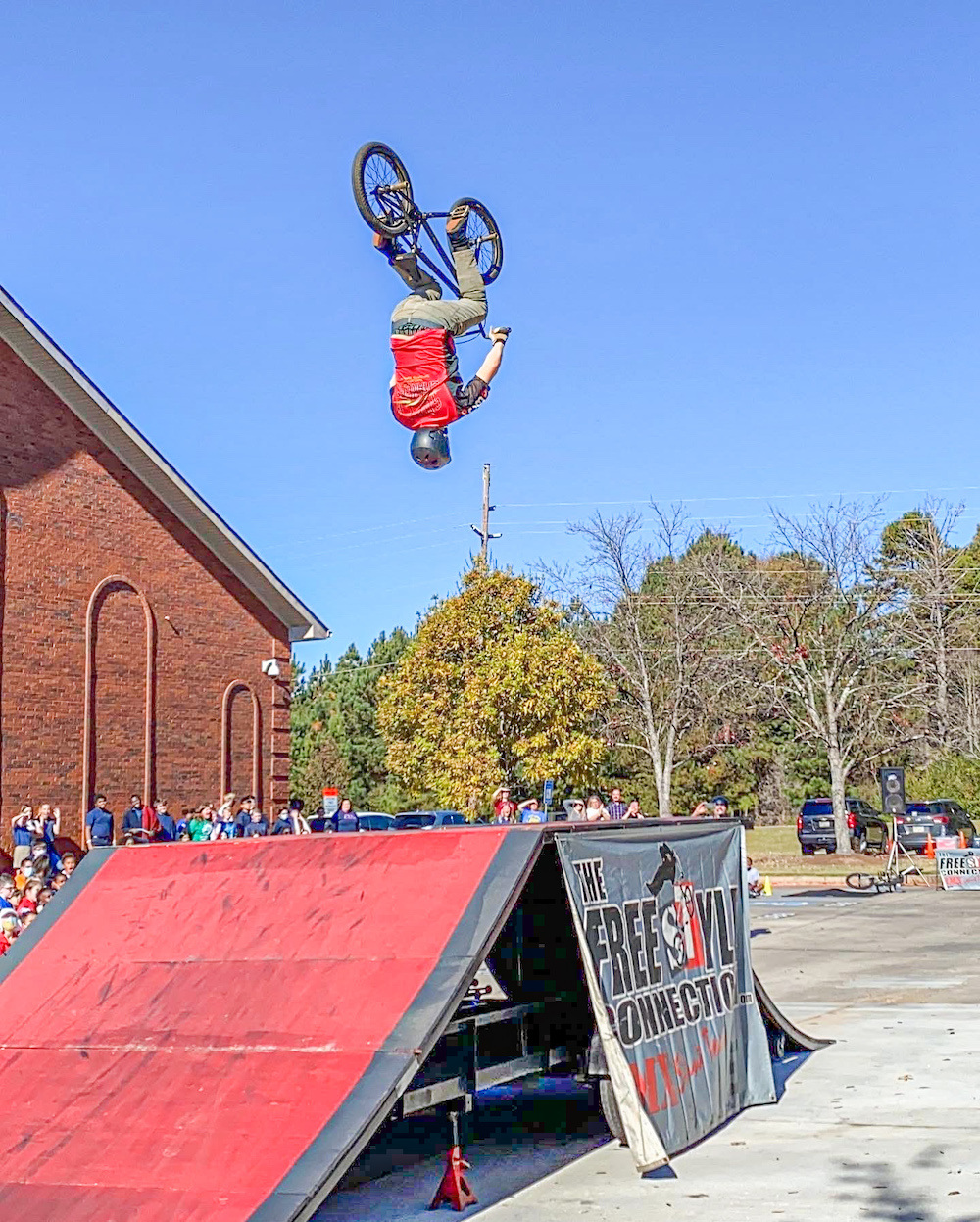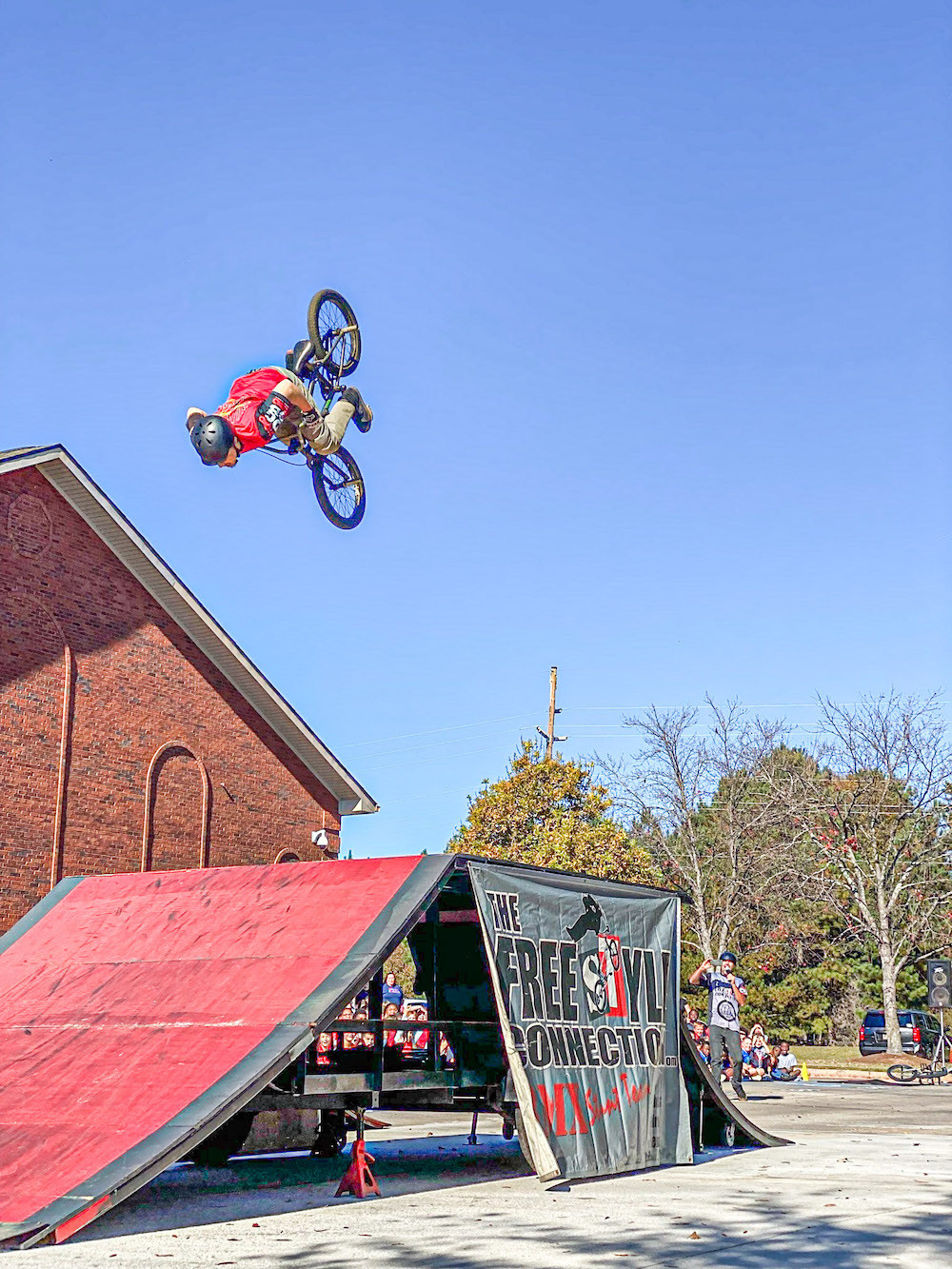 Photos courtesy Coweta Charter Academy