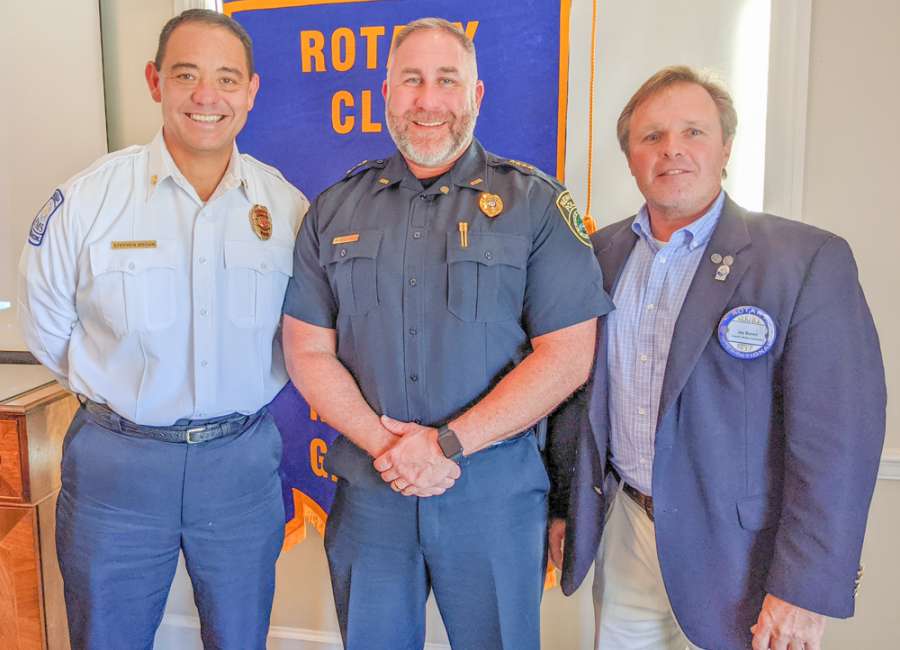 Newnan Police Chief Brent Blankenship was inducted as the newest member of the Newnan Rotary Club.

Blankenship was nominated and sponsored by friend and Newnan Fire Chief Stephen Brown during the club's meeting on Friday.
Blankenship had served as a lieutenant for the NPD before his promotion to chief after the retirement of Chief D.L. "Buster" Meadows in June 2021.
As a lieutenant over the Professional Standards Division, he handled all Internal Affairs Investigations, professional standards and training matters, and was in charge of the hiring process to include all background investigations.
Blankenship is also an advocate for children and athletics. He's coached kids of all ages through the local recreation department and sanctions in numerous sports, including serving as an assistant coach for the Smokey Road Middle School football team.
Blankenship, a 23-year veteran of law enforcement and Newnan resident, holds a bachelor's degree from LaGrange College.
Chief Brown said Blankenship is the ideal candidate for The Newnan Rotary Club.
"If you ask Brent where he is from, he will say Newnan," Brown said. "He is vested and feels this is the best place in the world to live."